CLEVELAND — The Cleveland Browns did not have much time to recover and prepare for a key AFC North Division battle against the Pittsburgh Steelers at FirstEnergy Stadium on "Thursday Night Football" later this week.
Following a hard-fought 19-16 victory over the Buffalo Bills at home Sunday, the coaching staff immediately went to work on film study of the Steelers and formulated a game plan, which the players have just three days to absorb and one afternoon to practice ahead of the Steelers game.
"It is obviously a quick turnaround," linebacker Joe Schobert said. "I think a lot depends on how your body comes out the week before. Mentally, everybody has to get a quick jumpstart on the next week and it is a huge crunch, kind of like studying and planning finals in college.
"You just have to get after it and make sure you are taking care of your body -- cold tub and getting every recovery aspect that you can, both here and when you are at home."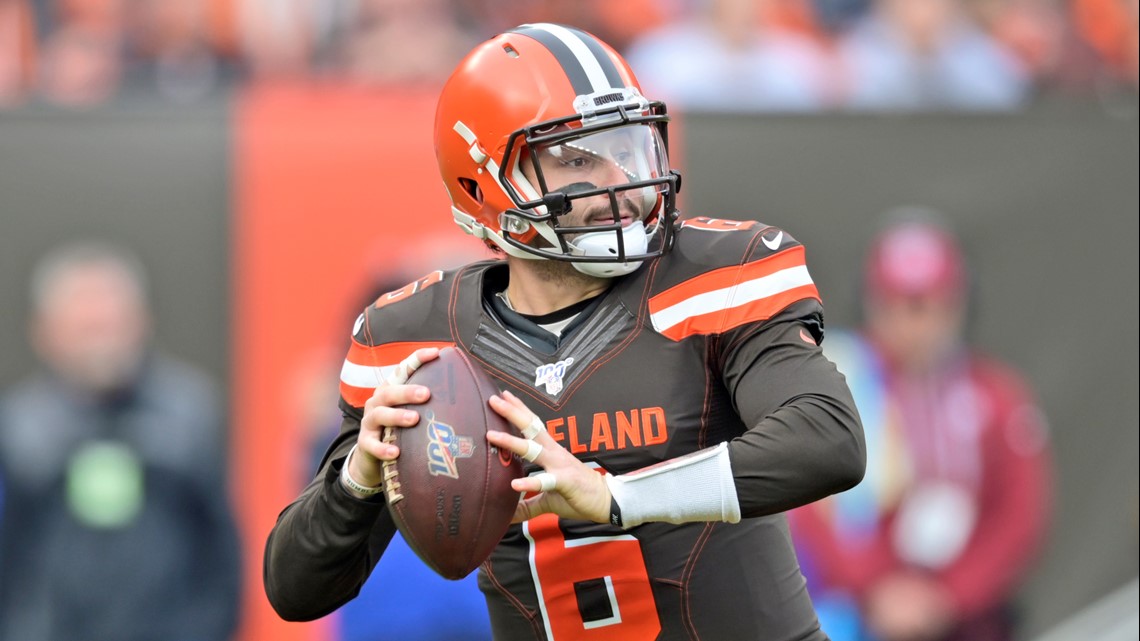 On the heels of the win over Buffalo, the Browns are looking to stack together back-to-back victories for the first time this season.
After defeating the New York Jets, 23-3, on "Monday Night Football" on September 16, the Browns lost to the Los Angeles Rams on "Sunday Night Football" just six days later. Following a convincing response win over the Baltimore Ravens, the Browns were soundly beaten by the San Francisco 49ers on "Monday Night Football."
That setback to the 49ers began a four-game losing streak that lasted for the entire month of October.
"I think the coaching staff does a really good job with preparing us mentally, but it's a physical game," defensive back T.J. Carrie said. "In essence, we just came off a game. You want to get your legs back. You want to get all the kinks back. You don't have as much time to get it back, and so, this is what it means to be a pro, what do you do to get your body back in a short week."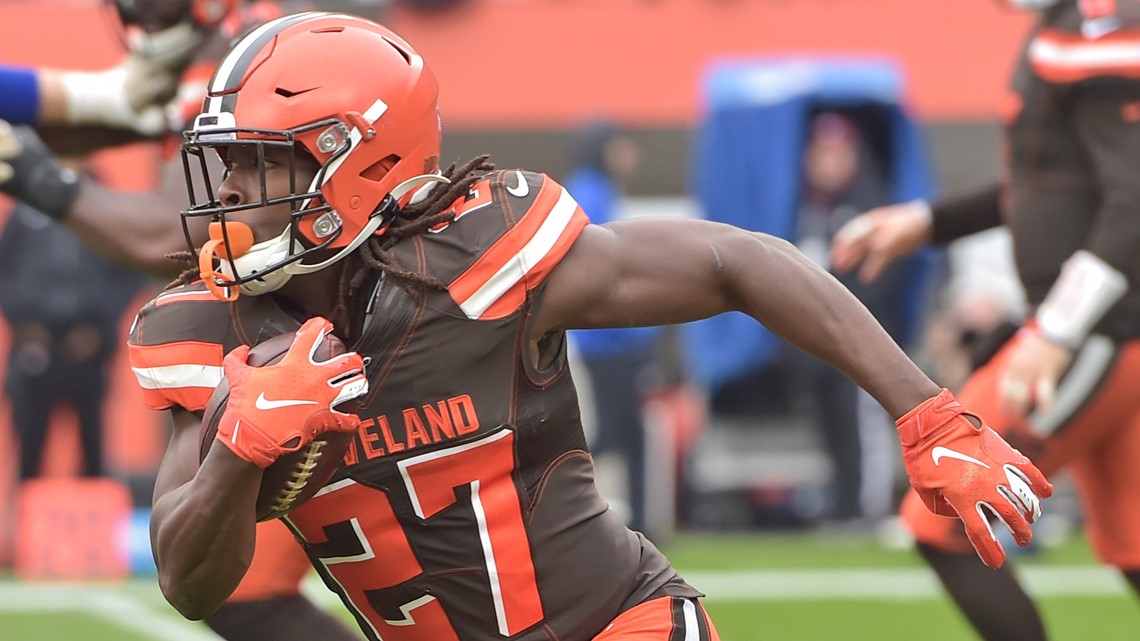 Currently, the Browns are two games in back of the Steelers for second place in the AFC North Division and four games behind the front-running Ravens with only seven contests remaining in the 2019 regular-season.
Because of the ground the Browns have to make up, coach Freddie Kitchens and the players are bringing a playoff-like mentality to their preparations, both on the field and in the meeting rooms.
"Mentally, you have to learn it quicker, so I think that is one of the big issues is trying to get the game plan compressed into two-and-a-half days instead of four or five usually in a regular week," offensive lineman Joel Bitonio said. "Then, physically too, usually you are not really starting to feel better from the game until Wednesday or Thursday, and that is when you are starting to play. It is a fight for both."
Quarterback Baker Mayfield added, "You are not necessarily getting a lot of physical work in. It is a lot of mental stuff. Being on the same page, going through the reads and being decisive. Making sure that we over-communicate throughout the week to where when we go out there just after a couple of days, you are playing fast."