CLEVELAND — Cleveland Browns wide receiver Odell Beckham Jr. is not a fan of anything that costs his money, and that includes the National Football League's decision to fine him for his actions in last Sunday's 40-25 win over the Baltimore Ravens at M&T Bank Stadium in Baltimore.
Following Friday's practice, Beckham Jr. had strong words for the NFL about the fines.
"It's money out of my future family's and kids' pockets," Beckham Jr. said. "It's enough. I don't care if it's five dollars. You're still taking money from me, so I will appeal it. I will always appeal it. I just wish they could not worry about that stuff, worry about the game and other things that are going on."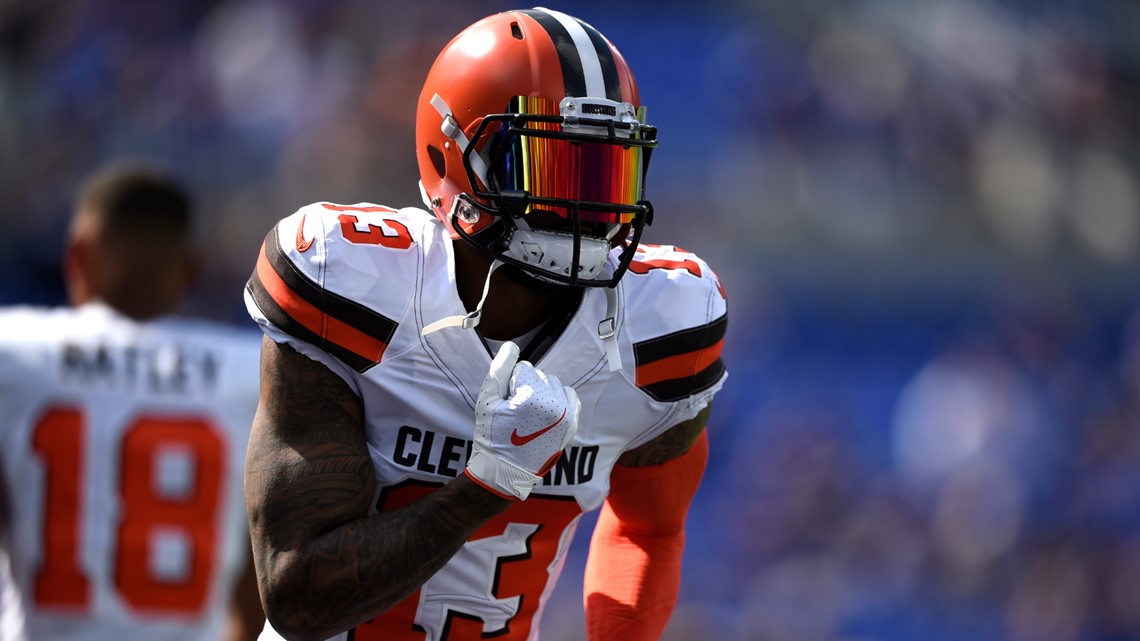 And Beckham Jr. was not just referring to this fine.
No, no. The multi-time Pro Bowl receiver believes the uniform guidelines and selective enforcement of those fines are misguided.
"The NFL finds ways to just take it," Beckham Jr. said. "They're going to take it from you. I understand a penalty, getting fined for that, but pants above the knees, a shirt hanging out -- and we're talking about a T-shirt that cost $5 to make -- and you're getting $5,000 taken from you.
"Pads above your knees, and I'm like, 'you really think that this little knee pad covering my kneecap is going to affect, if somebody hits me, who's 250 pounds, running 18 miles an hour?' I don't do physics, but if I get hit, this is not going to protect me."
Beckham Jr. would like to see the NFL Players' Association get involved with league officials to come up with a better system of enforcement.
"I feel like we can come to a better agreement and simplifying things and not taking the money out of the pockets of the players who are putting money into this entire game," Beckham Jr. said. "It's just tough."
On first-and-20 from the Baltimore 48-yard line with just over three minutes remaining in the third quarter, quarterback Baker Mayfield completed a 19-yard pass to running back Dontrell Hilliard, but as the ball carrier headed up the field, a melee ensued between several Browns and Ravens players.
The most egregious part of the incident occurred when Beckham Jr. appeared throw a punch and Ravens defensive back Marlon Humphrey wrestled him down to the field, but the Ravens defender was far from finished. With Beckham Jr. flat against the ground, Humphrey appeared to choke him for several seconds.
Regardless of the fines and penalties that were levied, Beckham Jr. wants such incidents out of football.
"I would not say I regret letting the moment pass, but I have come a long way, like I said," Beckham Jr. said. "I probably would have been suspended for the next game if I had done what I wanted to do or more, knowing how I get treated.
"It was just something I had to look for my teammates and not hurt them even more than the 15-yard penalty and be sitting out a whole game. This is football. This isn't MMA or 'Street Fighter.' That is a different story, so on the football field, I am trying to make it more football than anything else."