CLEVELAND — Cleveland Browns wide receiver Odell Beckham Jr. has never forgotten where he came from and is quick to show support for the very football team he once played for, the Louisiana State University Tigers, in any way possible.
Ahead of Monday's National Championship Game against the Clemson Tigers, LSU players received new Beats headphones and a personal message from the Pro Bowl wide receiver.
"This is your opportunity to leave behind a legacy and write yourself into the history books, not just as the undefeated national champions, but as legends," Beckham Jr. wrote to the LSU players. "You're here for a reason. Now, make it count.
"Best of luck, men! #GeauxTigers."
Led by former Ohio State Buckeyes backup quarterback Joe Burrow, the Tigers come into the National Championship game as the nation's top-ranked team and nearly a touchdown favorite to finish the year undefeated and with the school's second national title since 2007.
On the way to a Heisman Trophy and several other major-college awards for offensive players, Burrow completed 371 of his 478 attempts (77.6 percent) for 5,208 yards with 55 touchdowns against six interceptions.
Additionally, Burrow rushed for 310 yards and four touchdowns on 101 carries.
Although Burrow had a breakout season, one that is likely to make him the No. 1 overall pick of the Cincinnati Bengals in the 2020 NFL Draft in April, the Athens, Ohio native had plenty of help from the running game and wide receivers along the way.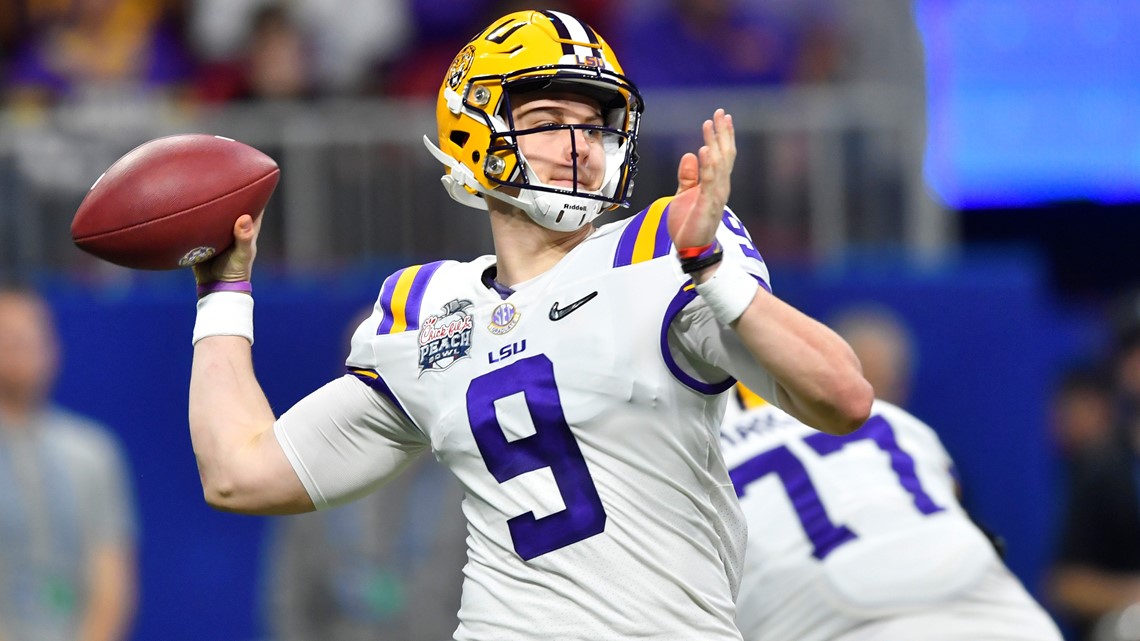 Running back Clyde Edwards-Helaire rushed for 1,304 yards and 16 touchdowns on 199 carries, an average of 6.6 yards per rush, while receivers Ja'Marr Chase and Justin Jefferson each eclipsed the 1,000-yard mark in 2019.
Chase turned his 75 catches into 1,559 yards and 18 touchdowns, while Jefferson gained 1,434 yards and registered 18 scores on his 102 receptions.
Although Terrace Marshall Jr. has only 625 yards, he scored 12 touchdowns for the Tigers.
LSU's offense has averaged 48.86 points and 564.1 yards per game on the way to an undefeated 14-0 record heading into the National Championship Game against Clemson, the reigning and defending national champions.