CLEVELAND — Even in years in which the Browns didn't possess a first-round pick, Cleveland has traditionally been one of the top markets for viewing the NFL Draft.
But in 2021, Cleveland might be doing more than just watching the draft -- it could also be hosting it.
Along with Denver and Kansas City, Cleveland is one of three finalists being considered to host either the 2021 or 2023 NFL Drafts. A decision is expected to come as soon as Wednesday via the annual league meetings, which are being held in Key Biscayne, Fla.
"We continue to be excited by the prospect of hosting an NFL Draft in Cleveland and are confident in Northeast Ohio's ability to create a special experience for fans, players, alumni and the community," Browns Senior Vice President of Communications Peter John-Baptiste told WKYC. "In partnership with the Greater Cleveland Sports Commission, our leadership has remained committed to hopefully bringing this marquee event to Cleveland and will continue to pursue the opportunity with the league."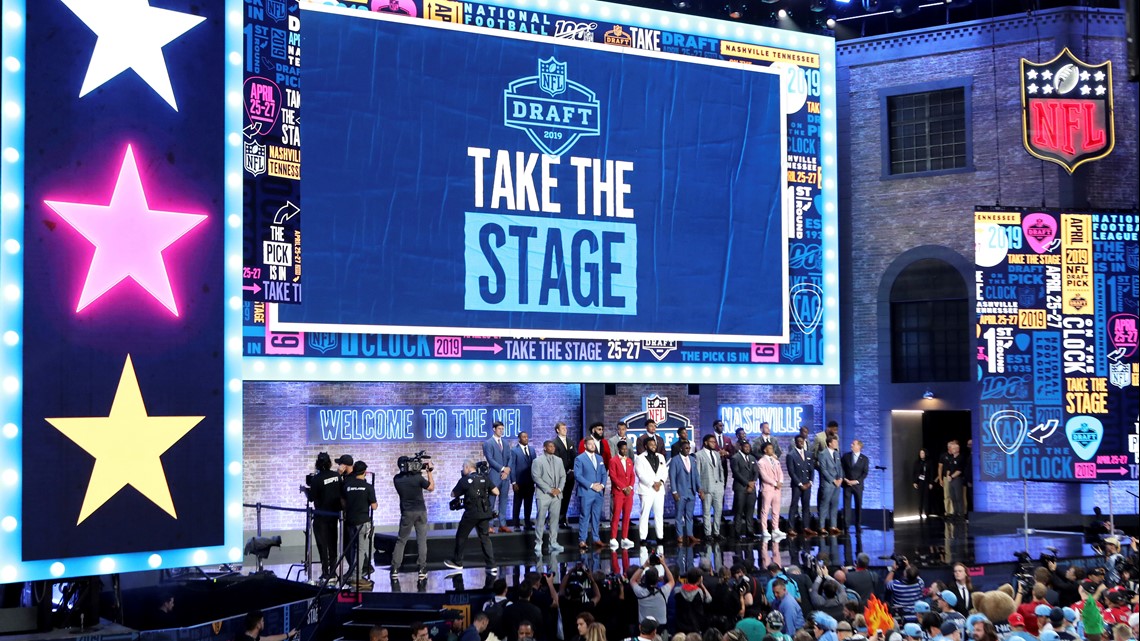 This isn't the first time Cleveland has made a bid for the draft. Last spring, Nashville was chosen to host the 2019 NFL Draft from a group including Las Vegas, Denver, Kansas City and a combination bid from Canton and Cleveland, Ohio. In the time since, Cleveland has formed its own bid, leaving Canton and the Pro Football Hall of Fame out of the process.
"We're proud to have partnered with the Cleveland Browns and several other local organizations to create a strong, competitive NFL Draft bid that highlights our region and celebrates our unrivaled football history as well as our rock 'n' roll roots," Greater Cleveland Sports Commission President and CEO David Gilbert said. "We have yet to hear whether Cleveland has been selected to host the 2021 Draft or a future NFL Draft. However, we're confident in our city and our proposal, and feel Cleveland has a great chance at securing this event. We expect to hear soon if our city will be awarded a Draft."
The NFL held their annual draft in New York City from 1965 through 2014, but three years ago, league officials took the show on the road to sites including Chicago, Philadelphia, Arlington, Texas, and Nashville. The 2020 NFL Draft is scheduled to be held in Paradise, Nevada, to coincide with the Oakland Raiders impending move to Las Vegas.
Although the league has yet to announce a host for 2022, the Green Bay Packers, Minnesota Vikings and Detroit Lions have each already put in a bid for that year. Should Cleveland once again find itself on the outside looking in at hosting the draft in 2021, its next opportunity to do so could come in 2023.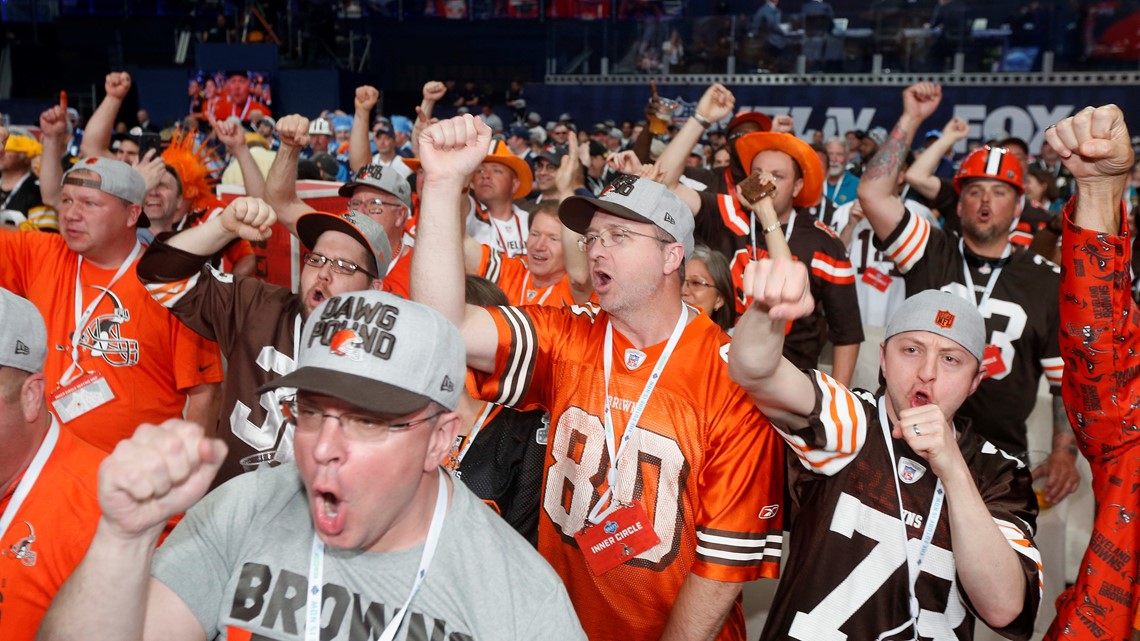 "This area being the birthplace of pro football, and obviously, the way the draft has evolved where it really is a tremendous reflection on the community and the passion for football here, obviously, the depth of football on all levels, right down to youth football and sports in general, I think this would be a great community," NFL Commissioner Roger Goodell told reporters on a visit to Browns Training Camp in August of 2017.
"The draft really has evolved, and it's because of the passion and the interest in it. I think they each bring their own twist to it, their own flavor, and I think that's what's really made it so special for us in the couple years we've been moving it around.
"Cleveland, obviously, and Northeast Ohio, Canton, Ohio, it's the birthplace of football, and I believe that the passion here would be extraordinary, so I think it would be a great event."