CLEVELAND — "Cleveland, you are on the clock."
The City of Cleveland has become a popular host for events across the sports, entertainment and political landscapes, and that grew with the acquisition of the NFL's signature offseason event.
On Wednesday, Cleveland was selected as host for the 2021 NFL Draft, and on Thursday, city, community and Browns officials held a celebratory "Rock the Clock" press conference at Public Square in Downtown Cleveland.
"With the first pick to host the 2021 NFL Draft, the National Football League selects Cleveland, Ohio," "Voice of the Browns," WKYC sports anchor Jim Donovan said while kicking off the event.
"As we all know, what a perfect fit that it is. They want history? We've got history here. This is where it's at, this is where it began and this is where we are about to rewrite history in the National Football League with the resurgence of our beloved Cleveland Browns."
The 2021 NFL Draft is the latest in a long line of events brought to Cleveland and Northeast Ohio in recent years.
Most notably, the Midwest Regional Championship in the 2015 NCAA men's basketball tournament, 2018 NCAA Wrestling Division I Championships, 2019 Major League Baseball All-Star Game and 2022 NBA All-Star Game have all occurred or are scheduled to take place in Cleveland.
Also, Cleveland hosted Cavaliers NBA Finals games from 2015-2018, as well as four World Series games at Progressive Field in 2016. Additionally, the 2016 Republican National Convention (RNC) was held at then-Quicken Loans Arena (now Rocket Mortgage Fieldhouse).
"Why did they select Cleveland? Because we know how to do this," Donovan said. "We know how to do this.
"We know how to handle big events. We know how to handle conventions. We know how to handle NBA championships. We know how to handle a big parade, and who knows, maybe even before the draft comes here in 2021, maybe there'll be a Super Bowl parade right here in Downtown Cleveland."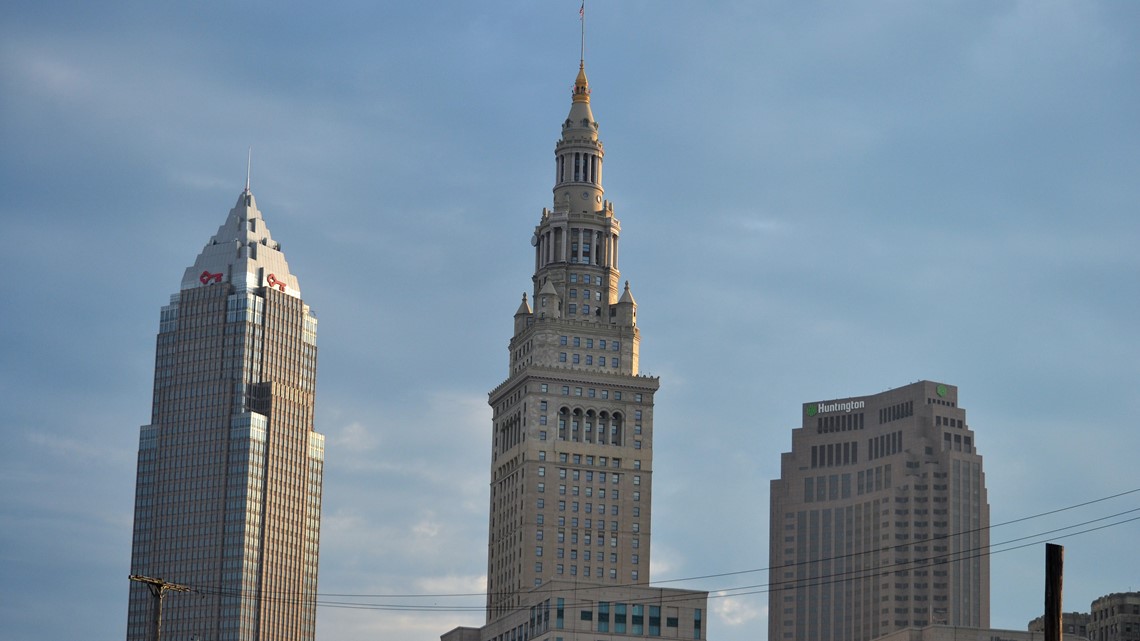 Mayor Frank Jackson talked about the economic impact of these major events, but also, the spirit of cooperation between city officials, Cuyahoga County government, the Greater Cleveland Sports Commission, Destination Cleveland and the Browns in making the bid to host the 2021 NFL Draft a reality.
"We take pride in putting on those events and making them successful not only for the event and the people who have brought the event here, but for the city of Cleveland, its people and for our economy, and this will be no different," Jackson said.
"Everything that we've done in Cleveland, that we've been successful at, we've done as one community, and that's what this represents, Cleveland, one community."