CLEVELAND — Cleveland Browns defensive back Damarious Randall is not one to hold back on his opinions, be it while addressing questions from the media or confidently making bets with fans on social media, and he was honest in his assessment of the team at the midway point of the 2019 regular season.
Currently, the Browns are 2-6 overall and four games in back of the Baltimore Ravens for first place in the AFC North Division after going on a four-game losing streak, with three of those losses coming on the road.
The Browns have returned to Cleveland and will play three straight home games before venturing out once again in early December, but regardless of where those matchups are played, Randall understands the focus has to be on winning.
"We've got to win games, brother," Randall said following Wednesday's practice, his first since suffering a hamstring injury two weeks ago. "I don't care where the game's at. The game could be on the moon. It was unacceptable and we've got to start winning games.
"We've been overcoming adversity the whole entire year. Guys have been banged up, beat up, so next man up and we're just going to keep pushing."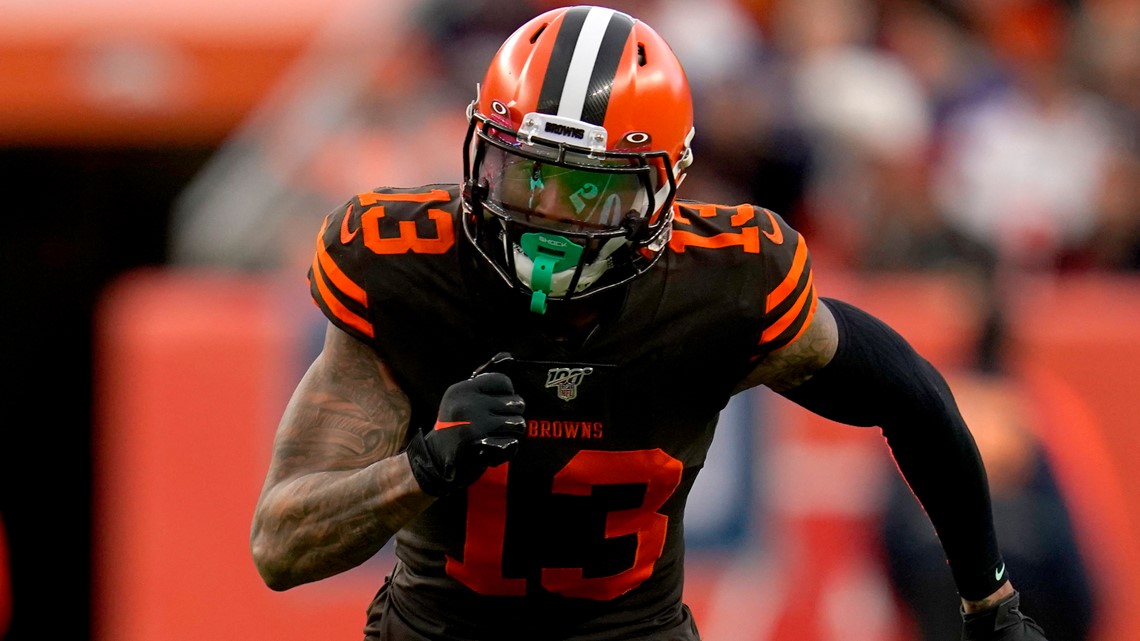 Adversity came in a different form earlier this week.
Veteran safety Jermaine Whitehead expressed anger with fans questioning him for missing a tackle and claimed that he was playing with a broken hand in Sunday's 24-19 loss to the Denver Broncos at Empower Field in Denver, but he saved his most vitriolic comments for a local radio host who doubles as Cleveland's preseason television sideline reporter.
Whitehead did not accept the criticism of former NFL defensive back Dustin Fox and directed threatening remarks at him. Subsequently, after the Sunday night outburst, the Browns parted ways with Whitehead and put him on waivers Monday.
"I've been getting it since a rookie," Randall said of how he handles criticism. "People talk. It is what it is with me. I know what I signed up for as far as this business and just the way people look at this business. I just continue to come in here and do the things I can do to help my team win games, and that's pretty much it for me."
Randall has faced no shortage of individual adversity along with the team's struggles this year.
Earlier in the season, Randall missed two games while working his way through NFL Concussion Protocol, and he has been out of the lineup for the last two contests because of a hamstring injury. However, Randall is not letting any criticism affect his preparation.
In fact, Randall maintained a sense of humor about the whole situation when a fan called him "injury prone" prior to a game against the New England Patriots last month.
"I've had hate my whole life, man," Randall said. "I overcame a lot of people saying that I couldn't do this, I was too small, I was too slow, I was this, I was that. I mean, that's been my whole life. As long as they're talking, I mean, I obviously must be doing something right.
"I'm just going to continue doing the things I do every day and I'm just going to continue to just kind of wake up and play football and go home, play my video game and watch some film and go to sleep and wake back up and do it all over again. I mean, that's just me, man."