BEREA, Ohio — The Cleveland Browns' secondary has been besieged by injuries throughout the 2019 regular season, and just when cornerbacks Denzel Ward and Greedy Williams returned from their hamstring injuries, safety Damarious Randall went out of the lineup with a similar ailment.
Randall missed the last two games while tending to hamstring injuries, but he was back on the practice field Wednesday when the Browns began their on-field work for this week's game against the Buffalo Bills at FirstEnergy Stadium in Cleveland.
"Damarious will be back out there today," first-year Browns coach Freddie Kitchens said prior to Wednesday's work at team headquarters. "We'll see where he is. Not really sure yet about him. The other guys are kind of day-to-day."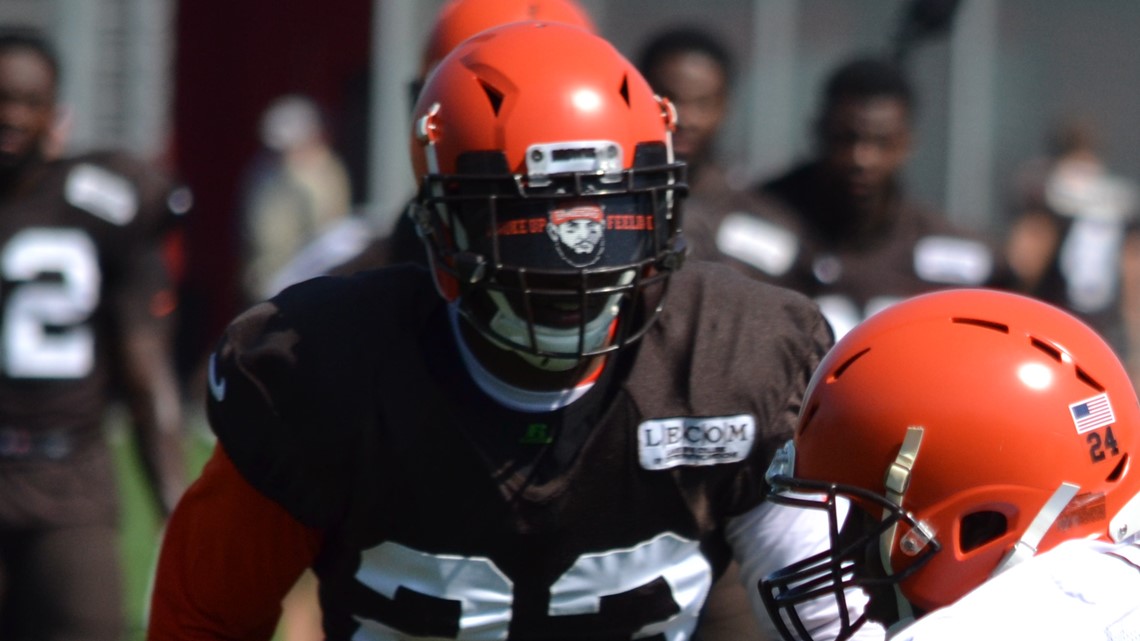 Randall missed two games earlier this year with a concussion, but in four starts at safety, he has registered 20 total tackles, including 15 solo stops and five assists, the first two sacks of his NFL career, which resulted in nine lost yards, and three passes defended.
During the 24-19 loss to the Broncos at Empower Field in Denver, the Browns suffered several other injuries, namely to tight end Ricky Seals-Jones and defensive end Olivier Vernon.
While saying Seals-Jones is "day-to-day," Kitchens and the Browns did not yet have an update on Vernon's availability for Sunday.
"Still waiting to see how he responds, so day-to-day, I guess," Kitchens said.

Like Vernon and Seals-Jones, the Browns listed fellow tight end David Njoku as "day-to-day" after getting a cast removed from his right arm.
Currently, Njoku is working his way back from a broken wrist, which was suffered in a 23-3 win over the New York Jets on "Monday Night Football" on September 16.
Until now, Njoku has not dealt with major injury concerns in his professional career, as he played in 34 straight games since joining the Browns via a first-round pick in the 2017 NFL Draft out of the University of Miami (Florida).
This year, Njoku has four receptions in seven targets for 37 yards and one touchdown, which came in the Browns' 43-13 loss to the Tennessee Titans in the 2019 regular-season opener at FirstEnergy Stadium in Cleveland on Sunday, September 8.
"We're really just taking that day-to-day and adjust that down the road when he's eligible," Kitchens said.