CLEVELAND -- Cornerback Denzel Ward is coming home.
After forgoing his final year of eligibility at The Ohio State University, Ward, a graduate of Nordonia High School in Macedonia, was selected by the Cleveland Browns with the No. 4 overall pick in the 2018 NFL Draft Thursday night.
And the former Knight could not be happier to be selected by the Browns.
"It is amazing. It is a blessing," Ward said in a conference call with the Cleveland media Thursday night.
"This has been my childhood dream just to get here to the NFL Draft. To be drafted by the Browns and be able to go back to my hometown and play there, it is just a blessing. I am just so excited to get there and get to work."
PHOTOS | Corner Denzel Ward
Heading into the first round of the 2018 NFL Draft, Ward "kind of knew" the Browns had a high interest in selecting him early.
"Just what the coaches were telling me, they had a lot of faith in me and that they were leaning towards drafting me," Ward said. "It is an honor to be drafted at the pick that I was picked at, fourth in the entire draft. It is great. I am ready to get to work."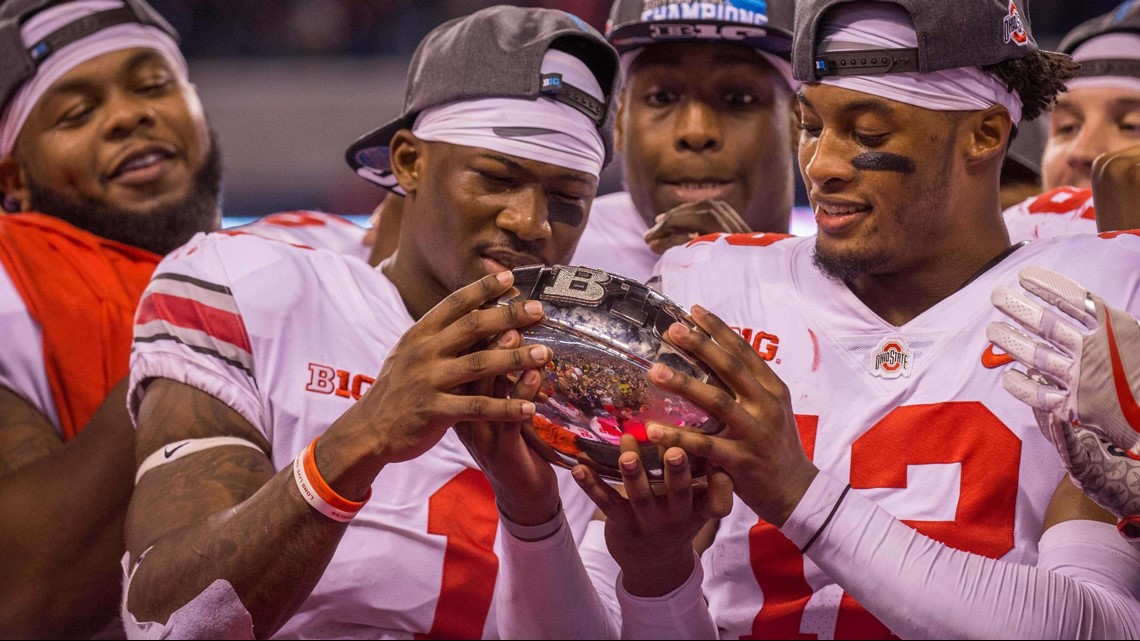 Over 26 career games in three seasons with the Buckeyes, Ward registered 47 solo tackles, 20 assists, two stops for lost yardage, two interceptions and 24 passes defended.
"It is all about timing playing the cornerback position," Ward said. "Even though I may not be the ideal size or height that some people might like, but if you talk about timing and being on one side of the receiver, if the ball gets to his hands and getting through his hands or tacking the football, I would say timing. I feel like I have a natural instinct to find the ball and play through the receivers' hands."
Ohio State's Damon Webb, Erick Smith, Denzel Ward, Elijaah Goins and Trevon Forte doing defensive back drills at pro day. pic.twitter.com/a0dCcAyBVM
Playing behind first-round picks Gareon Conley and Marshon Lattimore in each of his first two years in Columbus, Ward blossomed into a No. 1 cornerback for the Buckeyes ahead of the 2017 season, and by the end of the year, was a consensus All-American in the secondary.
Ward finished his final season at Ohio State with 30 solo stops, seven assists, two tackles for lost yardage, two interceptions and 15 passes defended.
"I love corner," Ward said. "The thing about corner is that it is man-on-man. It is you versus the man across from you. I love that competitive nature and what guys bring to the table. To be on the field with those guys that you know you are competing with and knowing that you have to make a play. I am just excited about that."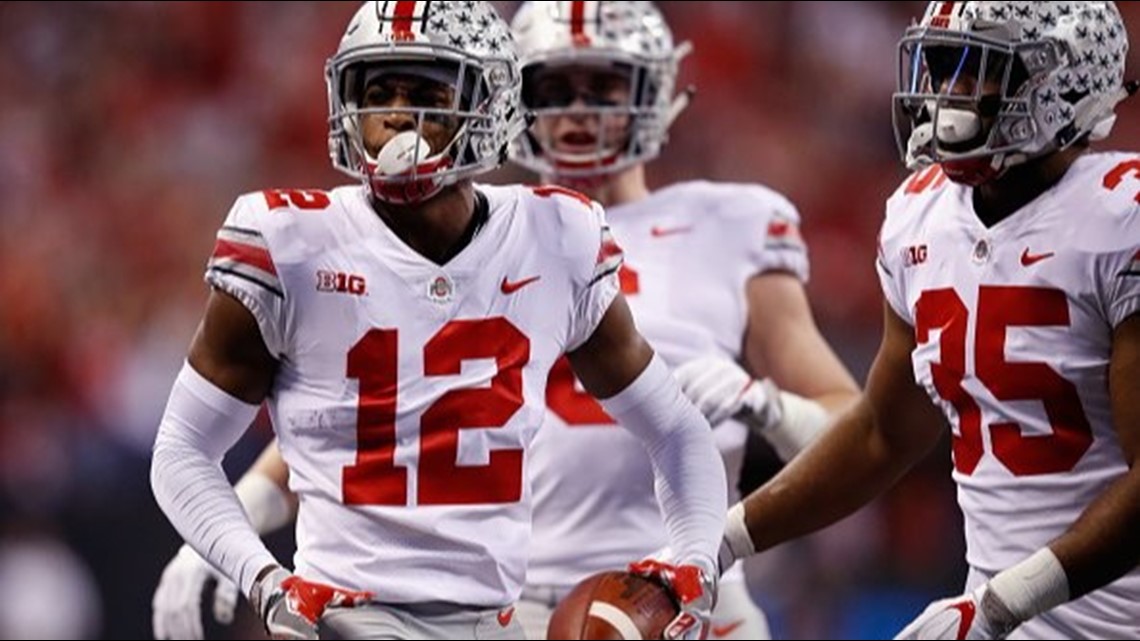 As for living up to the pressure of being the No. 4 overall pick and playing for his hometown team, Ward is ready to get to work.
"I am very confident in my ability," Ward said. "I am looking forward to that pressure. Being at Ohio State, there was pressure all the time there. Everybody is on edge there, so it is kind of nothing new, having that pressure on me, and I look forward to taking that challenge and seeing what I can do at the next level.
"I definitely feel that I am prepared. I feel like there are a lot of things that I have to work on, but I feel like I could come to the Browns and help this team win games."