CLEVELAND -- Undrafted rookie free agent left tackle Desmond Harrison had some ups and downs during his debut in the starting lineup with the Cleveland Browns.
Harrison was flagged for three penalties, two of which were accepted by the Pittsburgh Steelers in their 21-21 tie with the Browns during the 2018 regular-season opener at FirstEnergy Stadium Sunday, but those infractions will not affect his position in the starting lineup.
"Oh no, he is a left tackle," Browns coach Hue Jackson said. "There is no doubt."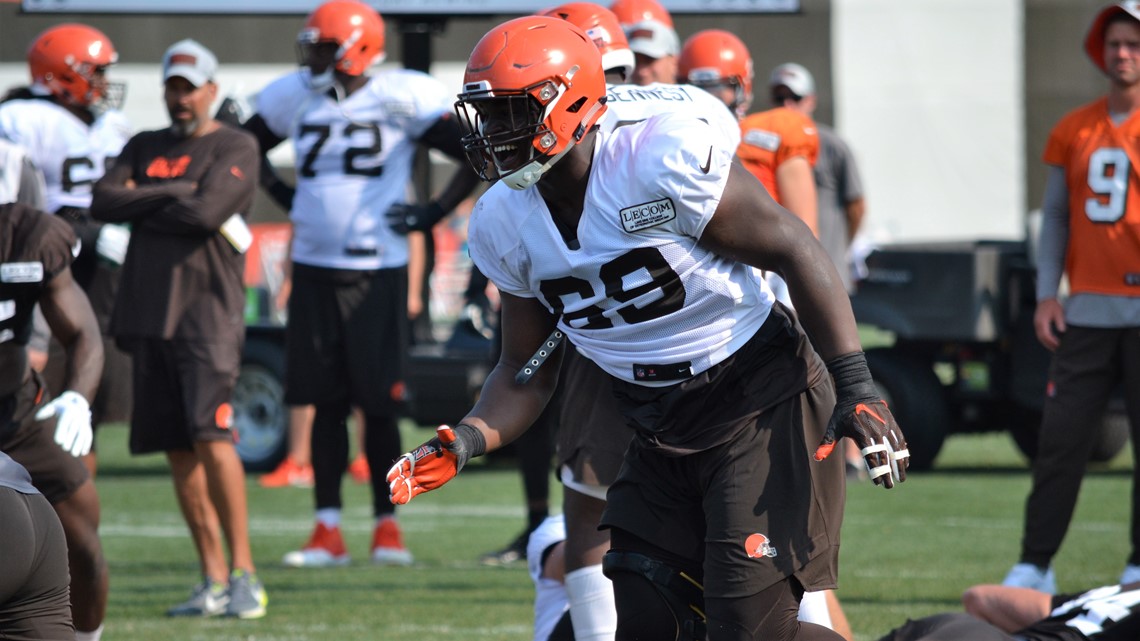 Harrison was penalized for a false start on the Browns' opening drive of the game, and his infraction came on the very play after left guard Joel Bitonio was called for a false start of his own. That series turned a third-and-three into a third-and-13 the Browns' offense could not convert.
On the Browns' third possession of the game, Harrison was flagged for a false start that backed up the Browns into a second-and-13, which was another possession that resulted in a punt.
"I think he did some good things," Jackson said. "I think for his first game -- obviously, the illegal procedures we want to clean those up, but he fought, he battled hard.
"I know a lot of people thought that the protection issues were on him or on that particular side. There was one pressure I know for a fact that he gave up, but he did some really, really good things. I was excited about it being his first game and playing against who he was playing."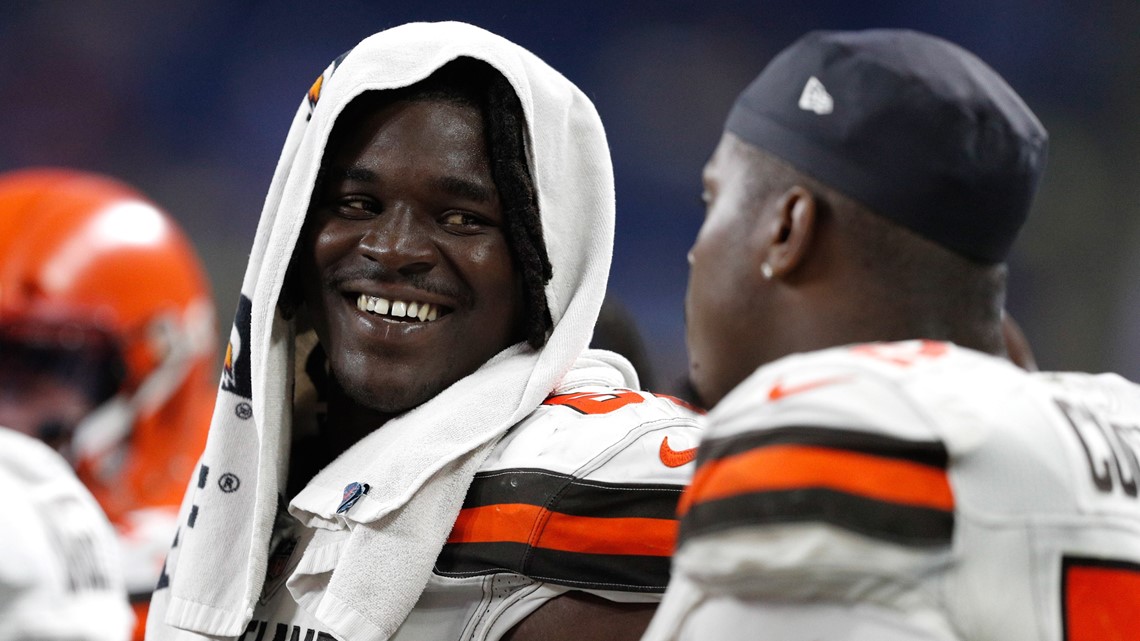 Although Harrison struggled his way through the first quarter, his fellow blockers felt he had a solid showing over the final three periods of regulation, and then, in overtime.
"Desmond got better as the game went on," center JC Tretter said. "Especially with a young player, there is going to be growing pains. It was his first NFL start. There are going to be bumps in the road.
"He did a good job of kind of getting through that first half, and then, kind of settling in. That is going to take some time. It is our job, as a unit, and as an offensive line unit, to do whatever we can to get him as comfortable as possible early in games, and then, let him continue to be comfortable throughout the game."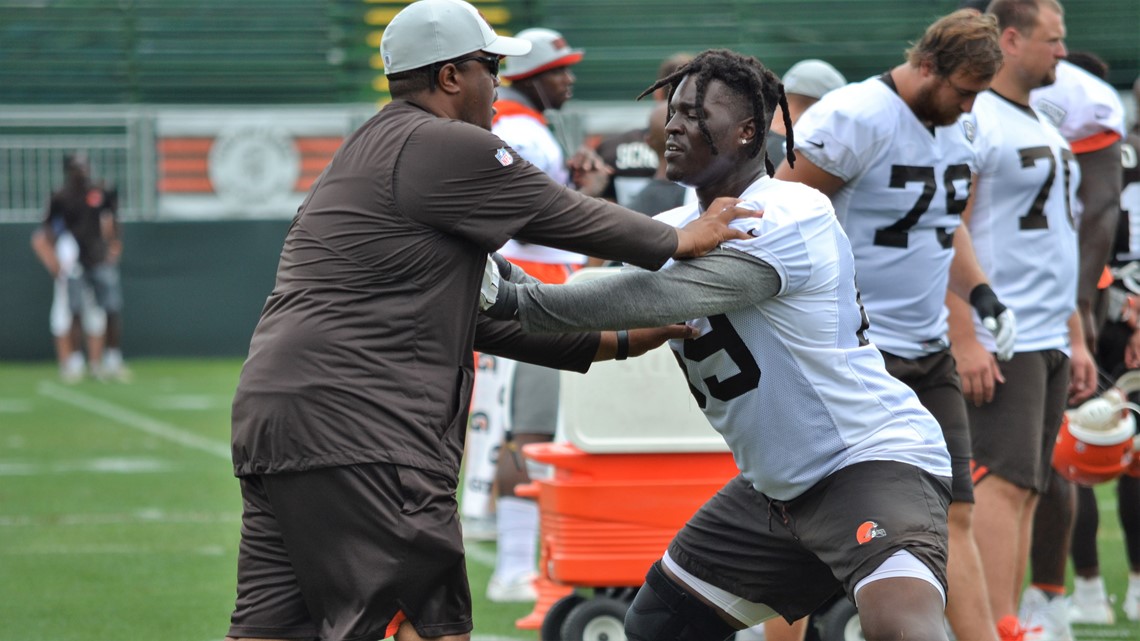 As the Browns begin their preparations for this week's game against the New Orleans Saints at Mercedes-Benz Superdome, the veteran blockers feel Harrison needs to lean on the veterans and limit the miscues in order to take the next step as a left tackle.
"With a new guy, you have to do what you can to help him settle in," Tretter said. "Things move so fast at this level. For older guys who things have slowed down, if you have to give a little bit of your pre-snap time to help another guy have things slow down a little more for him, that is what you have to do. That is just something that we have to work towards and forward with and make sure that he gets comfortable."
Right tackle Chris Hubbard added, "Just go back to the drawing board. Get better this week. Find things that you made mistakes on, focus on those things and get better at those things this week. Definitely minimize the mistakes."