CLEVELAND — Recent history has not been kind to the Cleveland Browns, and against the Pittsburgh Steelers, it sometimes seems worse because of their struggles against the AFC North Division rivals.
The Browns have beaten the Steelers just seven times since returning to the National Football League in 1999 after a three-year hiatus, and that is a trend Cleveland's players are very much looking forward to reversing by sweeping the season series for the first time since 1988 by taking Sunday's game at Heinz Field in Pittsburgh.
"I always knew there was a rivalry, and Pittsburgh, I'm sure, always felt they were the big brother of the relationship," wide receiver Odell Beckham Jr. said. "I think it's saying 'Enough is enough.' We're over here to be a part of something that's different than what's in the past and to be the more physical team and to be the one that comes out on top."
Running back Nick Chubb added, "In order to make it a rivalry, we've got to win more games. They've won more in the past, so it's probably a rivalry to us, but not to them, and we've got to continue to win games so we can get up there with them."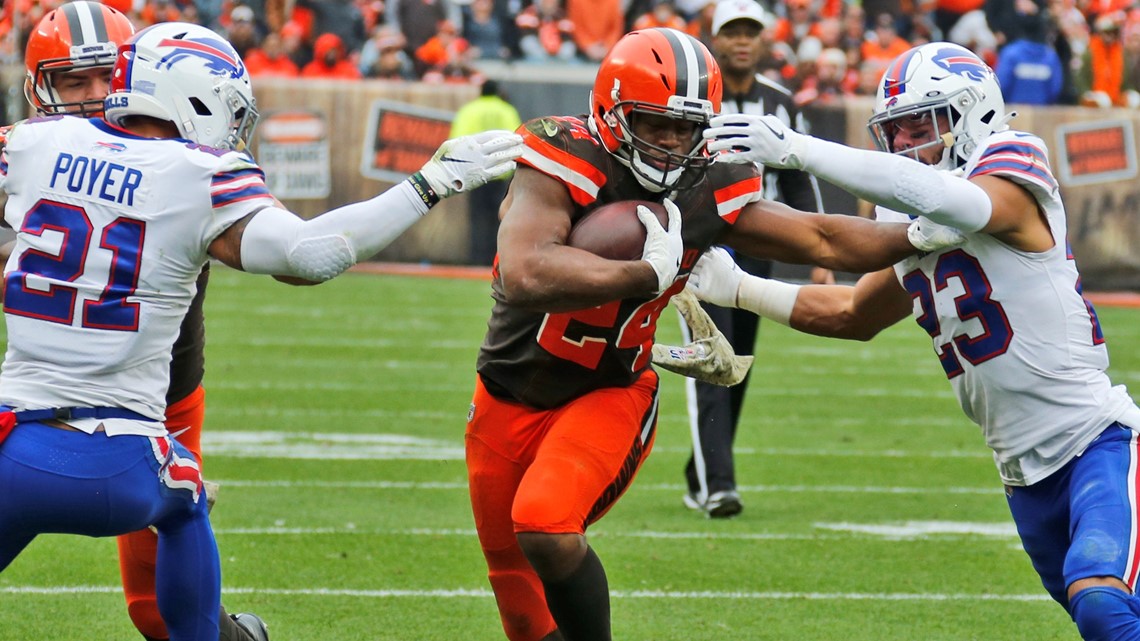 Browns running back Kareem Hunt grew up in nearby Willoughby, and while starring for the South High School football team, the third-year NFL player watched Cleveland struggle, time and again, with the rivalry against Pittsburgh.
And like Beckham Jr., Hunt is very much looking forward to putting the Browns back in charge of the rivalry after 20 years of struggles.
"Watching the Steelers win against us, I remember that," Hunt said. "Now, let's change it. We're here to do a different thing. It's a different Browns team, different year."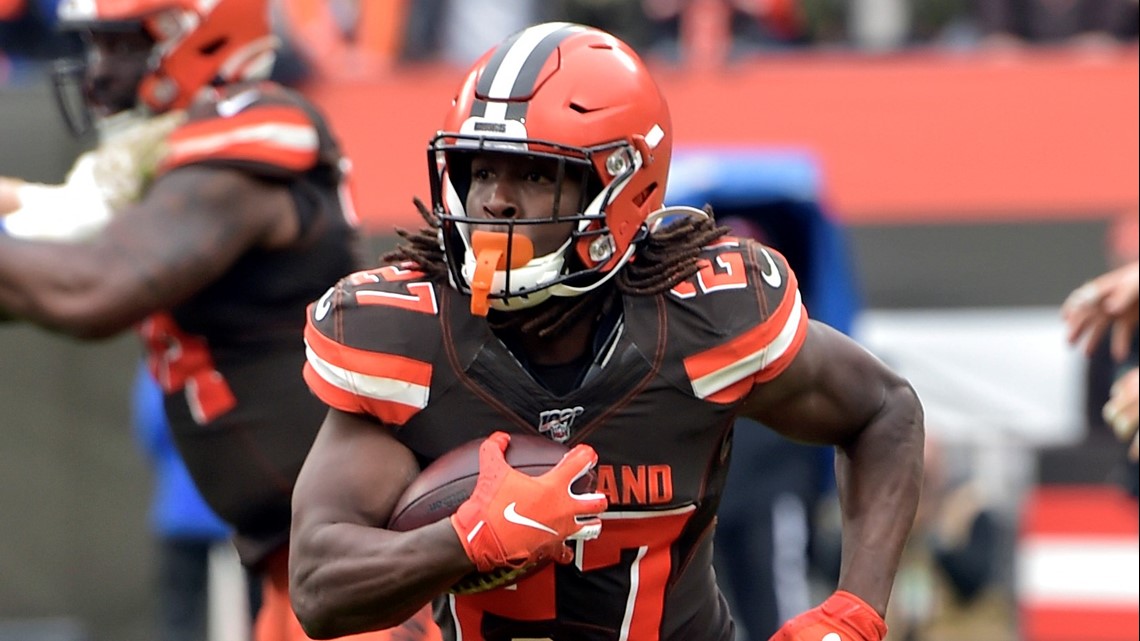 Browns coach Freddie Kitchens said prior to Wednesday's practice that his team was "not even close" to restoring the once fierce rivalry and that it would take more than one victory to believe the two teams are back on equal footing.
And he is not the only one in the locker room feeling that way.
"I mean that is true," Hunt said. "They've had our number for a number of years, and we've just gotta go out there and compete and show them that it's a rivalry and we're going to be here for a long time."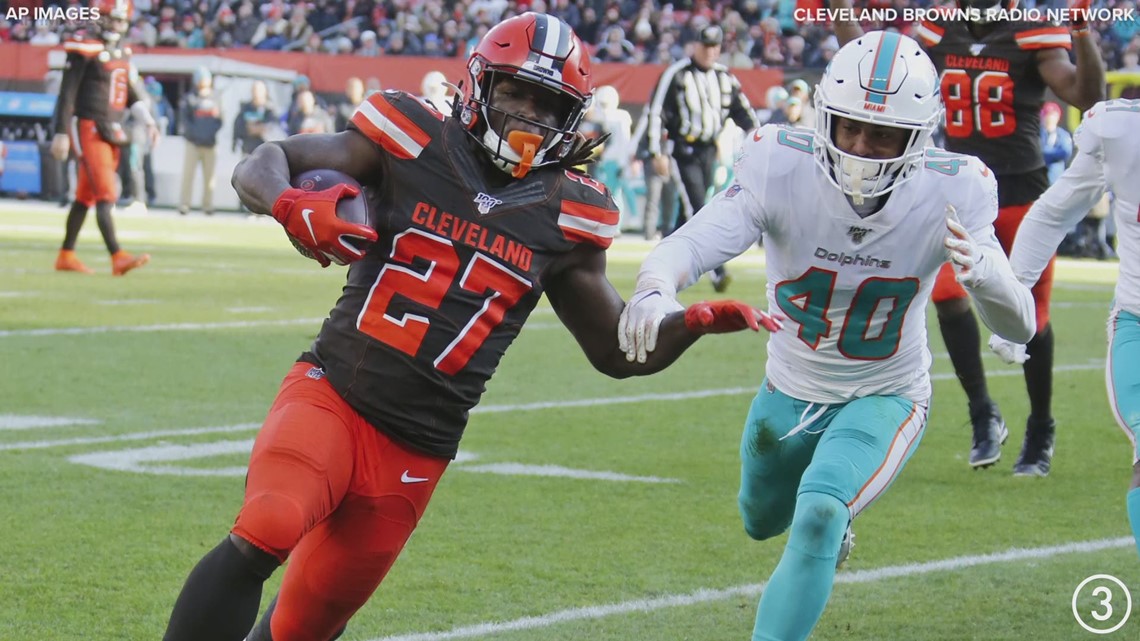 In addition to wanting to win to keep their playoff hopes alive, the Browns (5-6) understand what a second straight victory over the Steelers for the first time in 19 years would mean to the fans, and just in case they forgot, the players have received multiple reminders throughout the week.
"Everywhere you go this week, it's 'Beat the Steelers. Beat the Steelers,'" offensive lineman Joel Bitonio said. "It's something that the people of Cleveland care about very deeply, and I think that roots itself into the players.
"It hasn't been close lately. They've kicked our butts since the Browns have been back, but we're trying to change that coming up these next couple years. It's something people in Northeast Ohio have a pride for is beating the Steelers, and it's something that the team has a pride for. They're in our division. They're a team that's been the dominant team in the division, and we're ready to try and take them down."