CLEVELAND — While remote, the Cleveland Browns mathematically have a chance to make the postseason if they get the requisite help, and more importantly, take care of their own business, starting with Sunday's game against the AFC North Division champion Baltimore Ravens at FirstEnergy Stadium.
With the Browns' clinging to hope for a postseason berth, quarterback Baker Mayfield sees the team needing no more motivation to ready themselves for the return game against the Ravens after beating them, 40-25, in Baltimore in Week 4.
"Guys doing their job every single play," Mayfield said following Wednesday's practice. "It does not matter who we are playing or what the situation is -- like we are saying, we have a lot of help on the outside to make the playoffs -- you better be giving 100 percent effort each play.
"You better be doing your job without a doubt, doing the work during the week so you get out there on Sunday and you do not hesitate. That is where Kareem is coming from and I respect that a lot."
Mayfield's comments mirrored those of running back Kareem Hunt from earlier in the week.
In a press conference following Monday's film session, Hunt let it be known that he did not think all of his teammates were giving their "110 percent" in a 38-24 loss to the Arizona Cardinals at State Farm Stadium in Glendale, Arizona last week.
"Kareem has been in a place in Kansas City that knows how to win, so his level and his standard of accountability for everybody to do their job is very high," Mayfield said. "That is the type of guy you want to bring in here.
"I do not think it was anything personal to anybody, but Kareem, bringing him in was a huge part for us raising the standards. We want that. We want guys to be able to have accountability. It does not need to just come from me all the time. Nick Chubb is our silent assassin, so having Kareem being a vocal leader is important for us."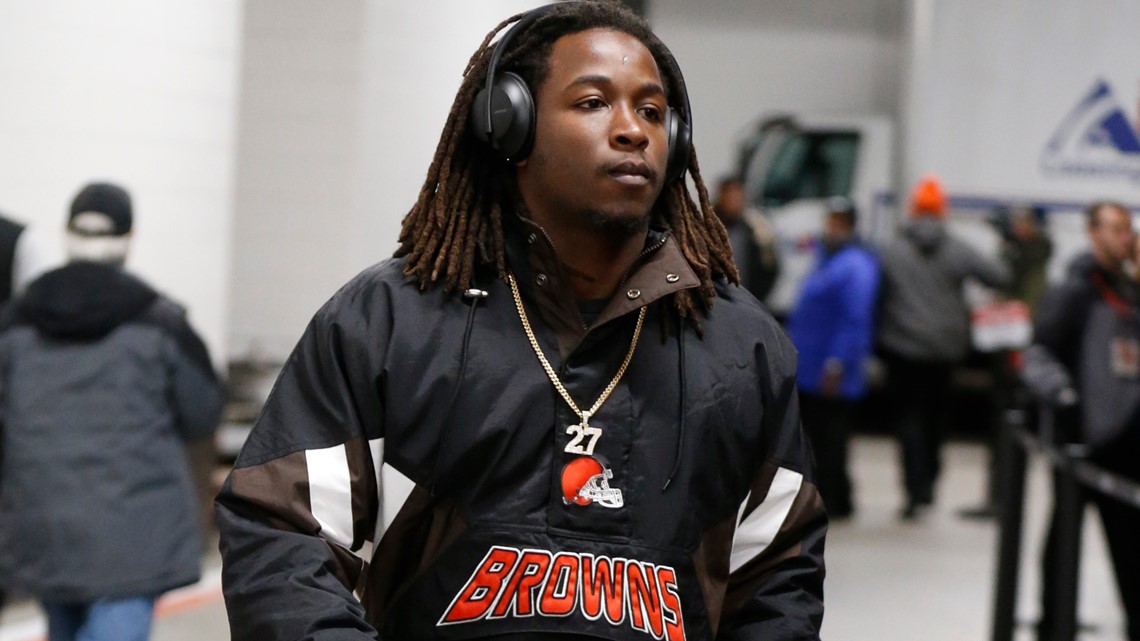 The Browns headed west looking for a much-needed road win to remain in realistic contention for a playoff spot, but an inability to stop the run and generate consecutive possessions with touchdowns reduced those chances further.
Cardinals running back Kenyan Drake scored four rushing touchdowns and rookie quarterback Kyler Murray added a fifth with a passing score in the third quarter on the way to the 14-point win over the Browns (6-8).
With the Browns' playoff hopes reduced to the slimmest of margins heading into their home finale against the Ravens, the focus will be on doing the little things throughout the week to make sure they are ready to play against the AFC North Division champions.
"We are seeing exactly who is in it for the right reasons," Mayfield said. "There is still that small slim chance that we can make it. We have to have a lot of help, but we are playing to get better. We have to. We are playing to finish this thing out the right way and the way the people that have worked so long for this season -- it has been a long, grueling season -- but people around here deserve for us to finish the right way.
"You have to put the time in and do your work. It is about consistently doing your job every day, showing up and being about winning, whether it is off the field or on the field That needs to be the standard moving forward."