Former Cleveland Browns linebacker Clay Matthews did not make the group of finalists for the Pro Football Hall of Fame Class of 2019.
The Class of 2019 finalists were announced Thursday night and included tight end Tony Gonzalez, running back Edgerrin James, safeties Ed Reed, Steve Atwater and John Lynch, cornerbacks Champ Bailey and Ty Law, tackle Tony Boselli, guards Steve Hutchinson and Alan Faneca, interior lineman Kevin Mawae, defensive lineman Richard Seymour, wide receiver Isaac Bruce and coaches Don Coryell and Tom Flores.
Shortly after the finalists were announced, Matthews' daughter, Jenn, took to Twitter to share her disappointment that the Browns' standout linebacker did not make the final round in 2019, but remained confident her father will get the call to be a part of the Hall of Fame Class of 2020.
Although the voters did not select Matthews as a finalist, Browns interim coach Gregg Williams threw his support behind the stalwart defender late in the 2018 regular season.
To Williams, who spent many seasons competing against Matthews during his time as an assistant with the Houston Oilers, the former Browns defensive stalwart has a resume worthy of enshrinement into the Pro Football Hall of Fame.
"I think they are definitely credible credentials for him," Williams said during a post-practice press conference last month "That whole family, I am just so respectful to that. Clay was a dominant player that you had to, offensively, take note of at all times.
"His ability to violently -- and I mean violently -- crush the pocket when he rushed the passer, there are some really good examples of some good cut-ups of him, too, of how he was on taking the ball away in the pocket and some of the plays that he did, but then, he could play pass coverage."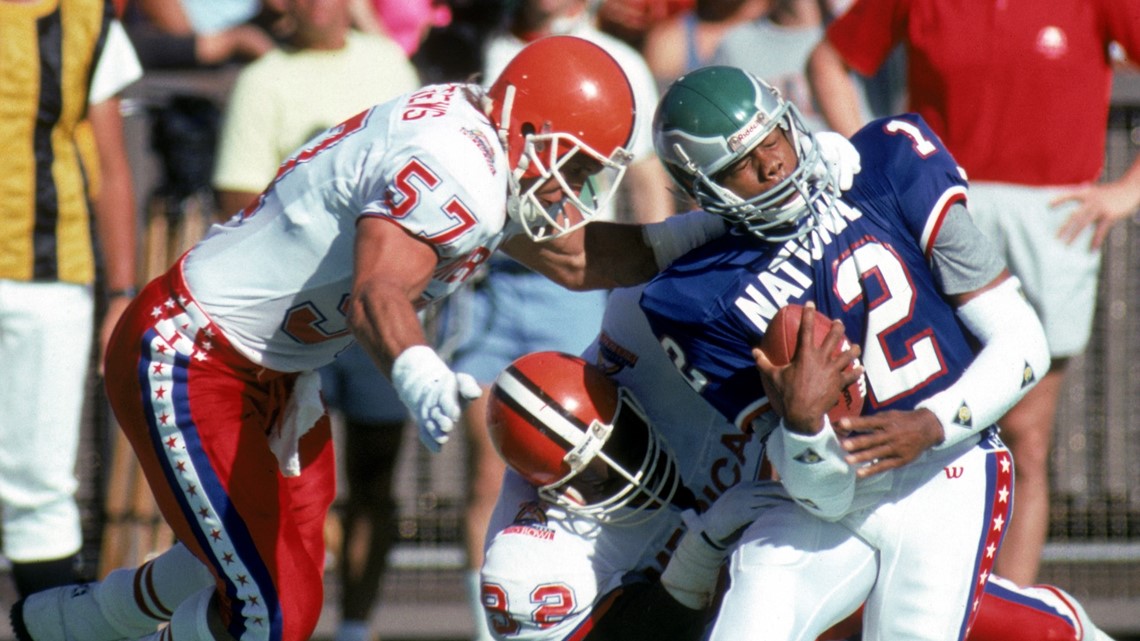 A first-round pick of the Browns in the 1978 NFL Draft, Matthews spent 16 years in Cleveland, where in 232 games, 216 of which were starts, he registered 76.5 quarterback sacks, 1,430 total tackles, 14 interceptions, 24 forced fumbles and 13 recoveries.
A four-time Pro Bowler in Cleveland, Matthews ranks first in Browns history with 76.5 sacks, games played and most consecutive seasons, as well as second in total years of service to the organization.
"Yes, he was," Williams said when asked if Matthews was one of the first "hybrid linebackers" in the NFL that could rush the passer and drop into coverage. "Another thing, an old joke going back between he and I is when we were trying to sign him in free agency when he went to Atlanta.
"We were recruiting the heck out of him, and I got a call from a Clay Matthews. I am home that night and I am thinking, 'We got him. We are getting him,' and it was Clay Matthews the postman that dropped something off at the post office and I was supposed to go pick it up (laughter). It was not the Clay Matthews that I really wanted to talk to. That is just is what it was."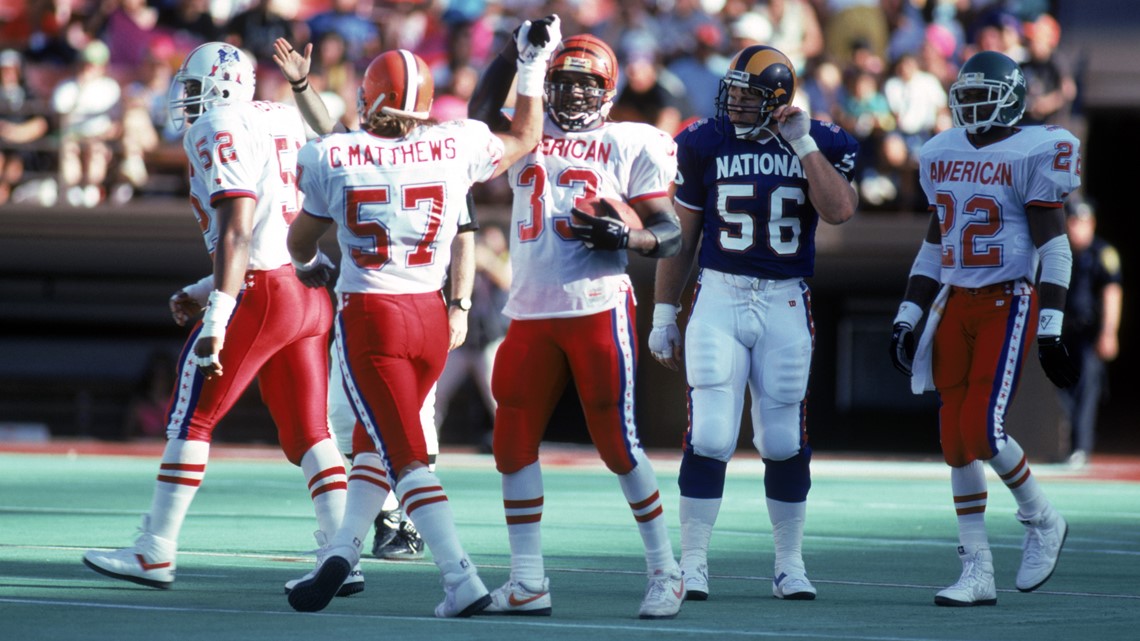 Despite playing a physical position where making violent plays was not just a goal, but often, a standard set by Matthews, the veteran defender proved remarkably durable over his 19-year career.
Matthews played in 278 games, making the start in 248 contests, and was on the field for 12 or more games in all but one of his nearly 20-year NFL career, and never was that toughness more evident to Williams than in the 1999 season.
Matthews was an honorary captain for a game between the Browns and Titans and tried to show up his Hall of Fame brother Bruce Matthews, an offensive lineman with Tennessee.
"It was 20 below zero, 18 below zero, and Clay walked out to the coin toss in short sleeves because his brother, Bruce, was on our team acting like he was freezing to death," Williams recalled.
"His older brother Clay came out there saying, 'Hey, toughen up younger brother.' I do believe, I really do believe that he has those types of credentials, yes."