CLEVELAND — Wide receiver Odell Beckham Jr. is about to start his first training camp with the Cleveland Browns later this week, but before he reports to the team's headquarters in Berea, the talented pass-catcher did an in-depth interview with GQ Magazine.
Featured on GQ's August cover, Beckham Jr. covered a wide range of topics during the interview with GQ special projects editor Mark Anthony Green, everything from feeling disrespected by the New York Giants, his fresh start in Cleveland, living the life of an underdog and nearly walking away from football at the age of 24.
Here are four takeaways from Beckham Jr.'s enlightening interview with GQ
Following the March traded that brought Beckham Jr. to Cleveland, the Giants' front-office staff made it seem as though the multi-time Pro Bowl wide receiver was a major reason why the team struggled on the field and for a chemistry problem within the locker room.
As Beckham Jr. has said many times, those complaints came from management, opposing teams and fans, but never his teammates.
"I talk to everybody in the locker room," Beckham Jr. said.
"When someone gives me free stuff, I ask them to send a hundred of them for my teammates. A hundred Sprayground bags…they put them in the locker room. I asked for them to send me Casper mattresses. They sent me 100 Casper mattresses for the staff and the team."

Beckham Jr. wants to beat Jerry Rice's record for the most receiving yards in NFL history, but there was a time when he thought about hanging up his cleats for good at the age of 24.
"To love something so much to a place where it is my everything, and to watch it be tainted, or all kinds of things be in the middle of it, like, it hurt me to my soul," Beckham Jr. said.
"It'd be like loving someone and putting them on such a level to where life is about them and you love that person through anything. Through the good, the bad. And to watch them do something so heinous and vulgar, something just so, like, almost unforgivable, you still love them, but it's, like, 'Wow.'"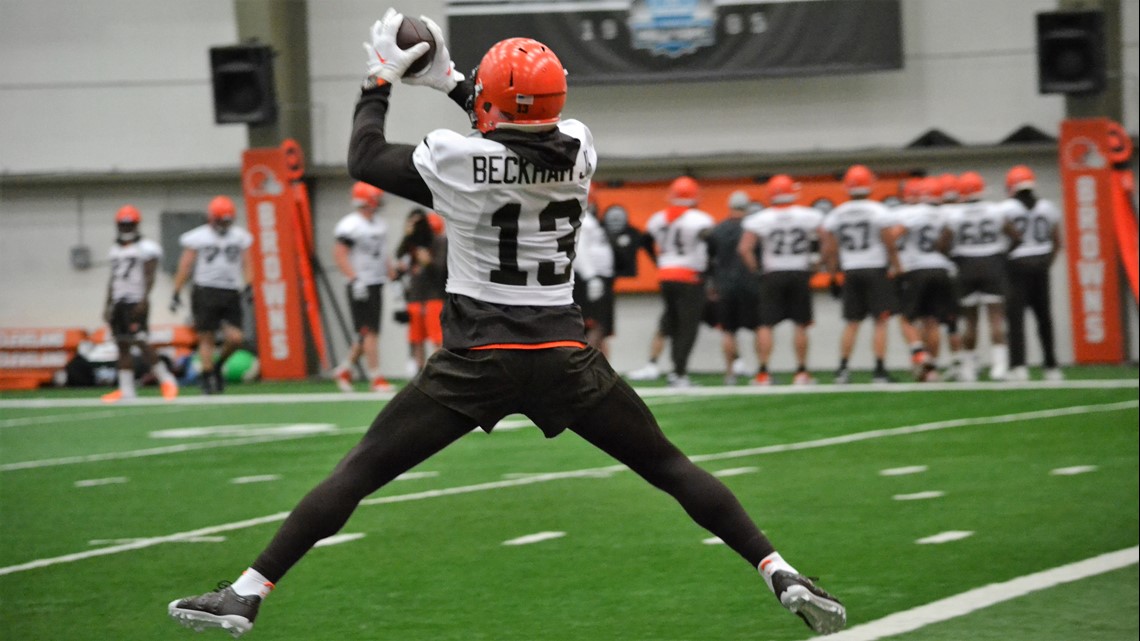 In the sports and entertainment worlds, rumors and "reports" about personal matters can run rampant and Beckham Jr. is no stranger to speculation.
Beckham Jr. has had his sexual orientation questioned several times in recent years, but he was "honestly, not offended" by the talk.
"I've never once had no problem with anybody who has their own personal life that they live," Beckham Jr. said. "I have friends who are gay. It was almost more funny to me. I almost messed with them even more.
"It's like when someone gives me an ultimatum, I'm usually always going to go to the opposite way of what you want me to go, so when they would say that, I would almost mess with them even more. I have no problem with anyone's sexual orientation."

Beckham Jr. was recruited by a highly respected Southeastern Conference program in LSU, and later, became a first-round pick in the 2014 NFL Draft, but he has always looked at himself as somewhat of an underdog.
"I remember being like, 'I'm going to show the world who I am,'" Beckham Jr. said. "The best part about my rookie year, not to say there was no expectations, but I was living freer. I was living out my dream, so it felt like everything was surreal."