CLEVELAND — The Cleveland Browns will play the balance of the 2019 regular season and playoffs if they qualify without the services of Pro Bowl defensive end Myles Garrett, who received an indefinite suspension from the National Football League Friday.
Garrett was suspended for his actions against quarterback Mason Rudolph, which led to a brawl and marred the Browns' 21-7 victory over the Pittsburgh Steelers at FirstEnergy Stadium in Cleveland on "Thursday Night Football," but the organization will stand by the No. 1 overall pick in the 2017 NFL Draft as much as they can during his banishment.
"He understands the magnitude of what occurred last night," Browns coach Freddie Kitchens said in a conference call Friday. "He is very remorseful. He is very sorry for his actions. He understands that he let himself down, he let his teammates down and he let his organization down. We look at our team as a family, and in a family, sometimes family members make mistakes.
"You support them in every way that you can, even if it is an egregious mistake. We know who Myles is as a person. We know who Myles is and the character that Myles has, and that is under no circumstance what he wants to be portrayed as. We will support him. He will learn from it. Our team will learn from it and become better because of it."
The incident boiled over when Garrett brought the quarterback to the ground after a third-down play with eight seconds remaining in the game.
After the hit, Rudolph appeared to rip off Garrett's helmet after delivering a couple of kicks below the belt of the Pro Bowl defensive end. Garrett responded by ripping off Rudolph's helmet, swinging it at and connecting on the quarterback.
Steelers offensive lineman Maurkice Pouncey tried to protect his quarterback and after Garrett ended up on the ground, he received several kicks to the helmet and absorbed multiple punches from the veteran interior blocker.
It was then that Browns defensive tackle Larry Ogunjobi escalated the situation further by pushing Rudolph to the ground, at which time, both benches cleared and a scrum ensued in the end zone that took several minutes to get under control.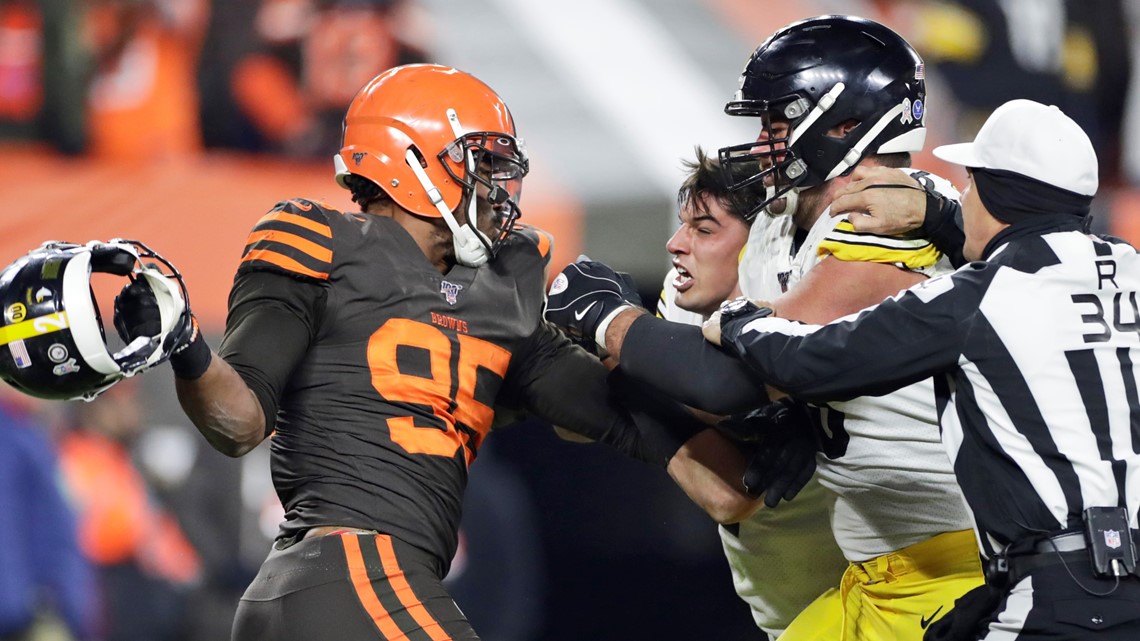 Garrett, Pouncey and Ogunjobi were ejected for their actions.
"It is up to him on showing people and showing the National Football League that that is not who he is," Kitchens said.
"You are looking at a guy who is a tremendous asset as a teammate, in the entire organization and to our fans. He is always out in the community and doing things for the community. He is a good teammate. He just lost his cool.
"He lost his composure. A terrible mistake, and sometimes, things like that carry on with someone. If the person puts enough time into it, he can make amends. This will never be like it never happened, but people understand that that is an outlier of Myles Garrett and not the norm."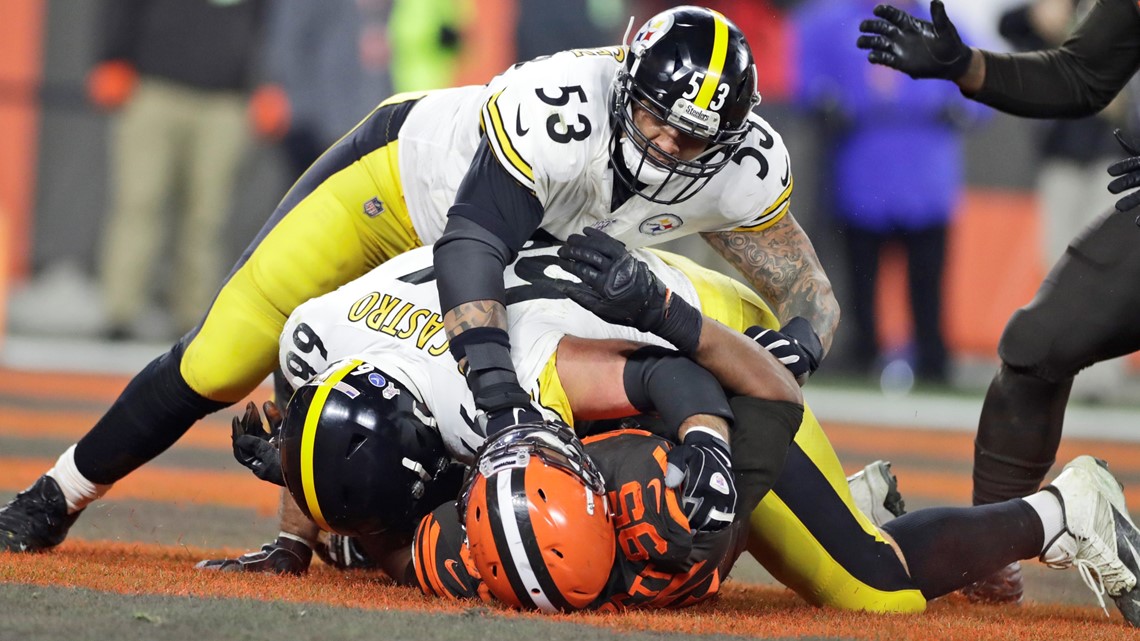 Although the Browns are upset they will have to play the remainder of the season without their best defensive player for his actions, teammates, coaches and ownership know the kind of person Garrett is and pledge to be there to support him.
"We do not condone in any way what happened, but we are going to stand behind Myles as a person," Kitchens said.
"We consider ourselves a family. When someone is hurting and someone is feeling like this, we are going to stand behind him."