BEREA, Ohio — Cleveland Browns coach Freddie Kitchens was photographed wearing a t-shirt bearing the phrase "Pittsburgh started it" just two days before the team renewed its rivalry with the Pittsburgh Steelers at Heinz Field in Pittsburgh and two weeks after a brawl in the final eight seconds marred the first game.
Initially, Kitchens answered questions about the t-shirt following Sunday's game in Pittsburgh, which the Browns lost, 20-13, after surrendering a 10-point lead on back-to-back drives late in the second quarter, and he was asked again after Monday's film session.
"I had a jacket over it," Kitchens said. "I shouldn't have extended my arm to take the picture. That's what I shouldn't have done."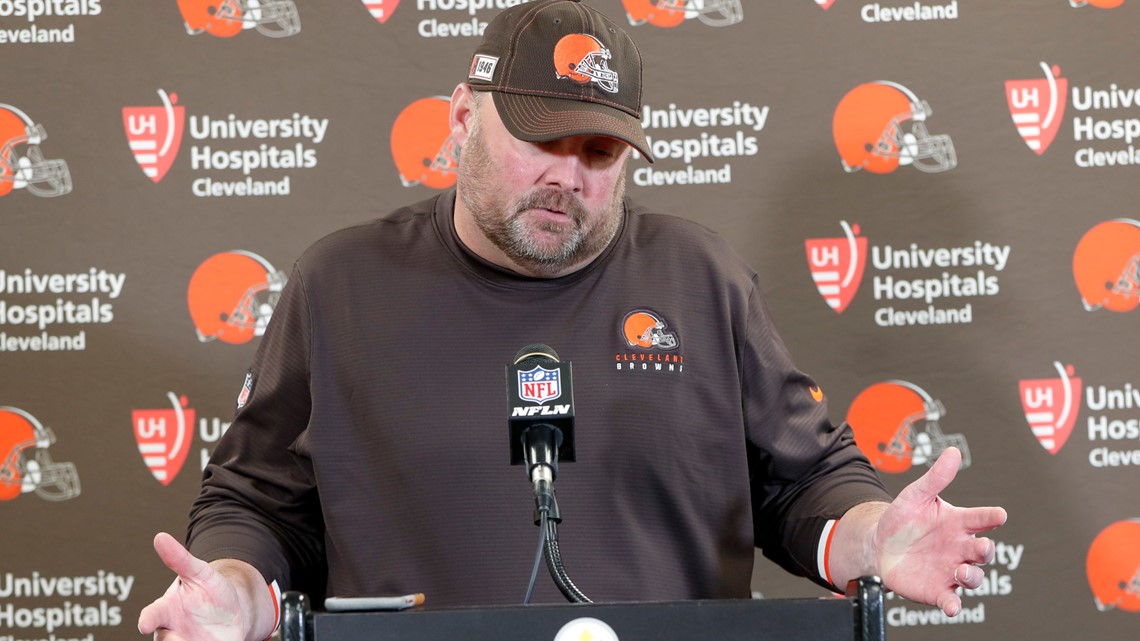 When pressed about the topic, Kitchens denied that it had a double meaning or was in reference to something about the brawl between Browns defensive end Myles Garrett and Steelers quarterback Mason Rudolph that resulted in an indefinite suspension for Garrett and fines more nearly three dozen players and both teams.
"No," Kitchens said. "I'm done talking about the t-shirt. The t-shirt is what it is, so I'm done talking about it."
In the moments following the Steelers' victory over the Browns Sunday, the Pittsburgh Clothing Company tweeted out a photo of its latest t-shirt design, a "Pittsburgh finished it" special edition.
The Pittsburgh Clothing Company's design came in response to Cleveland-based GV Artwork's "Pittsburgh started it" t-shirt that Browns coach Freddie Kitchens wore to the movies and in a photo with a fan on Friday night.
The "Pittsburgh finished it" shirt has a double meaning, as not only did the Steelers finish the game by scoring 20 straight points to seal the come-from-behind victory, but also, could prove prophetic in terms of the Browns' playoff chances.
"If that's what they take as motivation, of course I'm disappointed, but I would like to think…I know Mike very well," Kitchens said. "They're motivated by more than just a t-shirt. We had a lot on the line there for that game. I don't think a t-shirt put them over the top."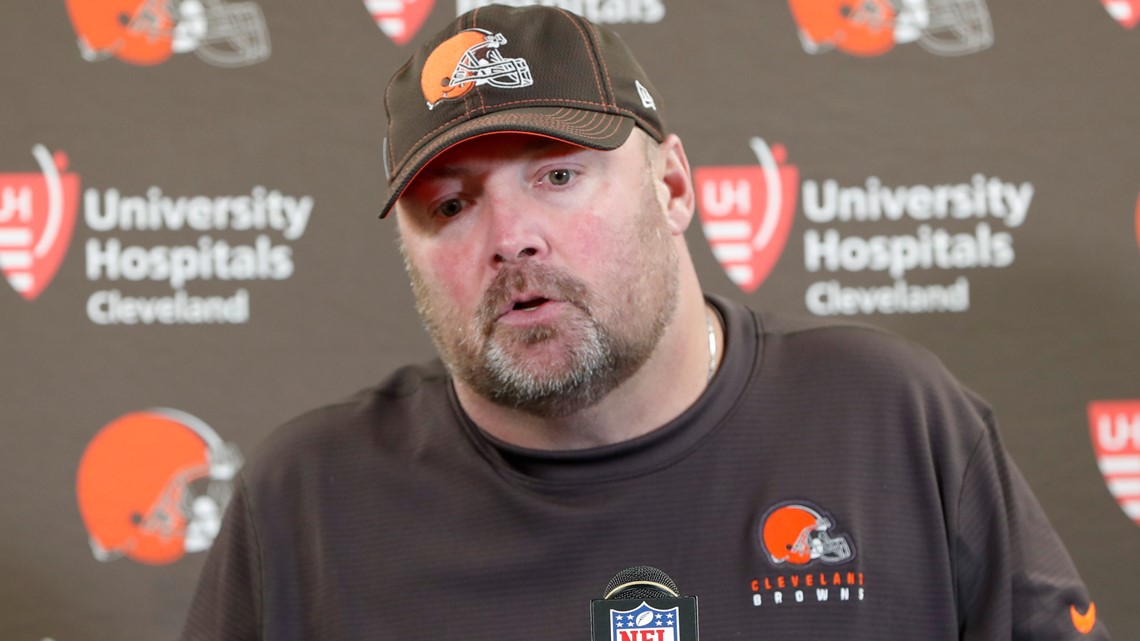 In addition to giving credit to Steelers coach Mike Tomlin for having his undermanned team ready to play, he felt Pittsburgh did a good job to answer the Browns' opening salvo with 20 straight points and seized the lead for good in the third quarter.
"We didn't do a good enough job of matching that intensity," Kitchens said. "We started the game off well, offensively and defensively, and didn't maintain it into the second half. Everybody's got to do a better job of handling their jobs.
"Coaches, players, everybody has to do a better job of doing their jobs the way they're supposed to do it, especially in critical moments. You have to understand when the game can be won, and then, take advantage of those situations. We had several opportunities and didn't make those plays."