CLEVELAND — After nine months of waiting since signing with the Cleveland Browns, running back Kareem Hunt is set to make his regular-season debut against the Buffalo Bills at FirstEnergy Stadium in Cleveland Sunday.
Although it has been nearly a year since Hunt stepped onto a National Football League field for a regular-season game, there is a palpable excitement within the Browns' locker room, and it is not limited to just the players, as the coaches are very much looking forward to his return after serving his eight-game suspension.
"I think the excitement for him to get back out on the field is warranted," Browns coach Freddie Kitchens said. "He has gone through a lot since he has been out, since his last game. As a person, he has grown. As a player, he has grown, especially in our system.
"I expect good things from him. Always when you play a game, you are always borderline trying to keep your emotions intact and make sure it is passion instead of emotion. That is what we are going to try to do."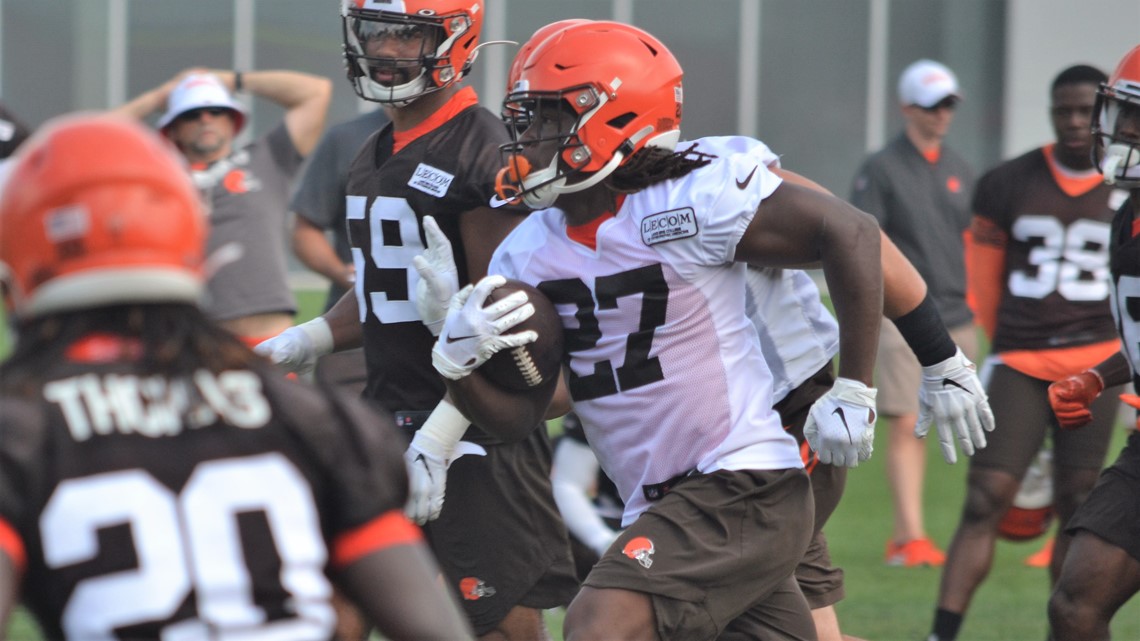 In two years with the Kansas City Chiefs, Hunt rushed for 2,151 yards and 15 touchdowns with 106 first downs, 19 plays going for at least 20 yards and four 40-yard gains. Additionally, Hunt caught 79 passes out of the backfield for 833 yards and 10 touchdowns, including a single-season career high of seven in 2018.
As a rookie in 2017, Hunt went from not expected to have a large role in the offense to rushing for an NFL-best 1,327 yards on 272 carries, an average of 4.9 yards per attempt, which earned him a spot on the AFC Pro Bowl team.
"I do not worry about tempering the expectations," Kitchens said. "I think Kareem is the type guy that puts a lot of expectations on himself, on how he performs and how he prepares.
"The good thing about Kareem is that he been with us for the last couple of weeks and he has built some endurance up and stuff like that."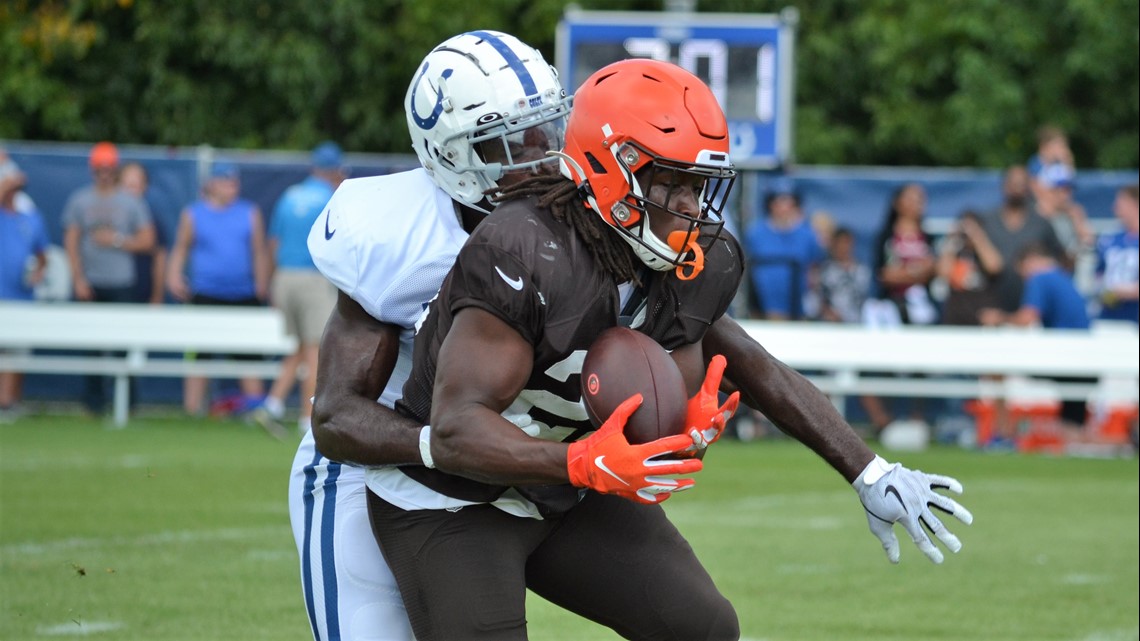 After returning to the active roster, Hunt will have to split carries with Nick Chubb, one of the NFL's most consistent running backs this season.
Chubb has rushed for 803 yards and six touchdowns on 154 carries. Currently, Chubb is fourth in the NFL in rushing yards, seventh in attempts, eighth in yards-per-carry average, fourth in overall scrimmage yards and tied for fifth in touchdowns.
Despite having to divide the workload, Mayfield is confident the tandem of Hunt and Chubb could help lead the Browns back into contention in the AFC.
"He has looked good," offensive coordinator Todd Monken said. "We will just have to see how it goes. Obviously, having Nick back there, he has been having a good year. Obviously, though, Kareem is an explosive guy that you would like to get involved if you can."
Kitchens added, "Some of route running is just having a feel, especially out of the backfield of timing, a sense of timing and when the ball has to be released. I think (Hunt) does a good job of that. He knows how to attack defenders in man coverage and has a good sense of awareness with zone-type coverages. That is definitely a strong suit of his, but he is pretty good with the ball in his hands, as well. I like Kareem a lot."