BEREA, Ohio — The Cleveland Browns were already thin in the secondary after having to release Jermaine Whitehead at the midway point of the season for issuing threats on social media and with safety Eric Murray missing time while recovering from October knee surgery.
And yet, with depth already being tested, Browns coach Freddie Kitchens left home safety Damarious Randall for the road trip to Sunday's game against the Pittsburgh Steelers at Heinz Field. However, Kitchens is optimistic Randall received the message for an undisclosed indiscretion and will be ready to play in this week's game against the Cincinnati Bengals at FirstEnergy Stadium in Cleveland.
"His status going forward is he'll come back this week and I'm assuming will do everything he needs to do to get on the field," Kitchens said.
When asked what led to Kitchens banning Randall from making the road trip to Pittsburgh, where the Browns dropped their 16th consecutive game against the Steelers, 20-13, and if it had to do with his unwillingness to practice on Thanksgiving, he responded by saying, "Ask Damarious."
"I'm not going to come out with the why," Kitchens said. "Just sometimes, you have to make decisions with 52 other guys (in mind). Listen, I don't take those decisions lightly because I know it potentially could affect the team, but sometimes, when you make decisions like that, it's for the 52 other guys as well.
"What Damarious and I talked about is going to stay between Damarious and I. You're trying to get to the reason why he wasn't there. I made a decision. We're living with that decision. I have 52 other guys to think about."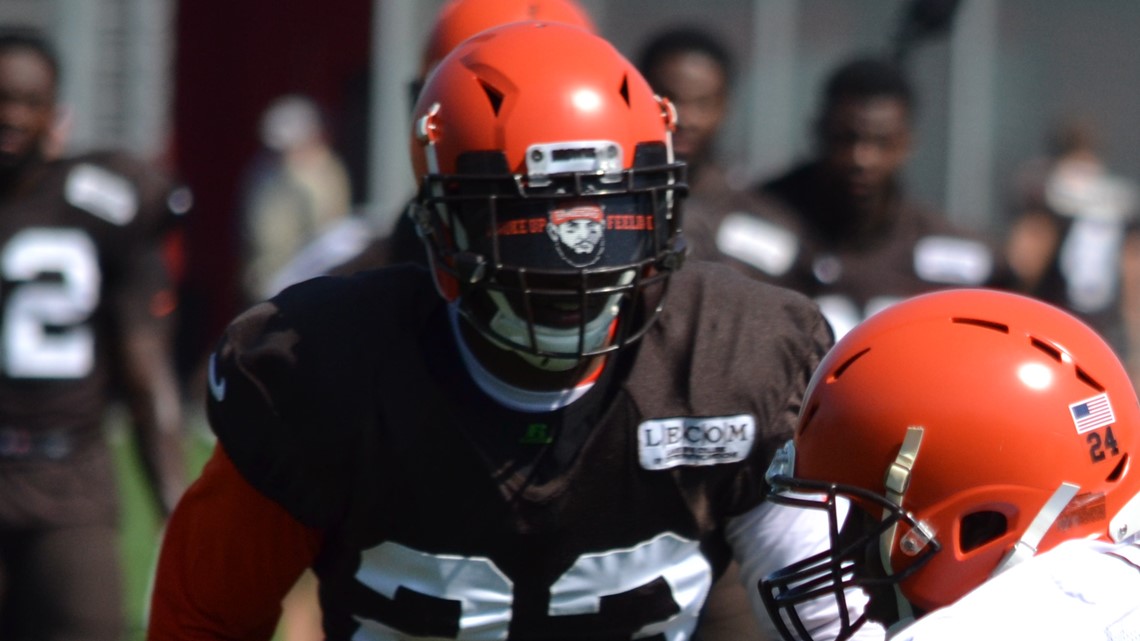 In his contract year, Randall has been limited to seven games (six because of injury and one as a team-enforced punishment) and registered 35 total tackles, including 26 solo stops and nine assists, with the first two sacks of his career and four passes defended.
Over 22 games in two years with the Browns, Randall has registered 120 total tackles, including 98 solo stops and 22 assists with two sacks, 13 passes defended and four interceptions, including a memorable one where he handed the ball to former coach Hue Jackson after the latter joined Cincinnati's staff following his late October dismissal from Cleveland.
"Damarious has my trust," Kitchens said. "It has nothing to do with trust. I trust these guys as long as they can show me they're trustworthy. Moving forward, I don't have a problem with Damarious."