CLEVELAND — Well-respected offensive coordinator Todd Monken had other opportunities he could have pursued, but something pulled him to the Cleveland Browns.
Despite knowing that he would not have final say in the offensive play-calling in Cleveland, Monken chose to join the Browns as their coordinator, largely because of the man leading the on-field efforts, coach Freddie Kitchens.
"He was a big reason why I wanted to come when I interviewed," Monken said after a recent OTA practice. "Not only Baker being here and a young roster, but I really felt like we meshed as offensive philosophy, and then, how we are both wired. We coach for the players. We have a job for our players, and I think Freddie believes that.
"I always want to coach for someone that recognizes that we have a job for our players and putting the players first. It has been good so far, and I don't anticipate that to be different."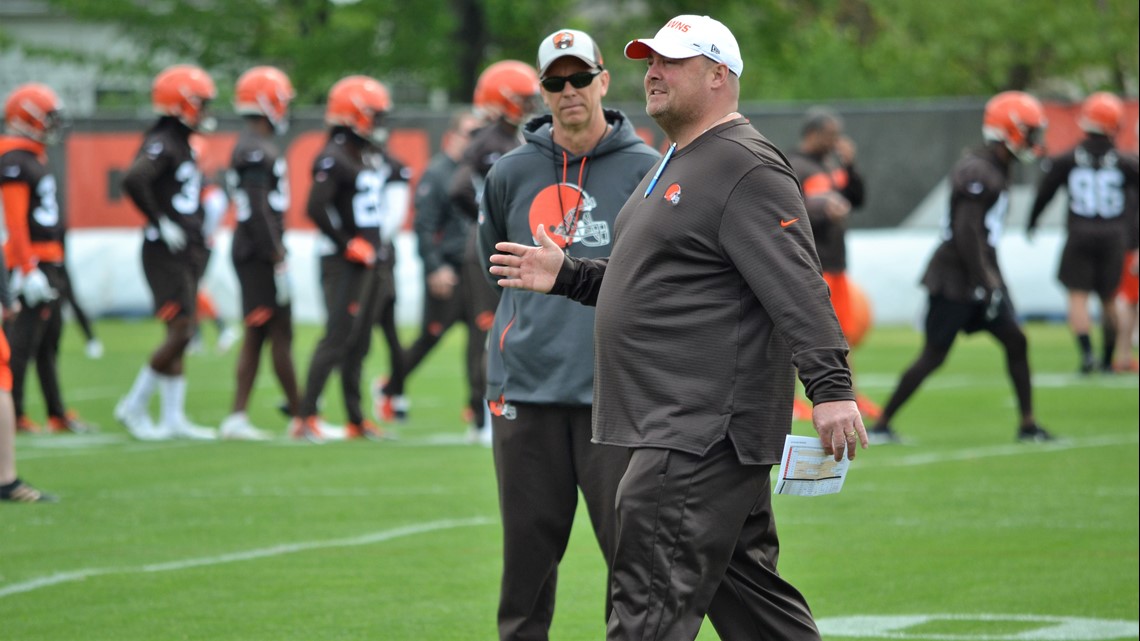 Although Monken has a track record of success calling plays at the NFL and collegiate levels, there is no mistaking who will be the one making the final decisions on game days during the fall.
"My job is to do whatever Freddie asks me," Monken said. "That is the job of any assistant coach. Everybody asks, 'What is your role?' Your role is exactly what the head coach asks you to do. I don't care what role you have on this field. It can be one of the managers to the equipment managers to one of the trainers to the coaches. Whatever the head coach asks you to do, you do."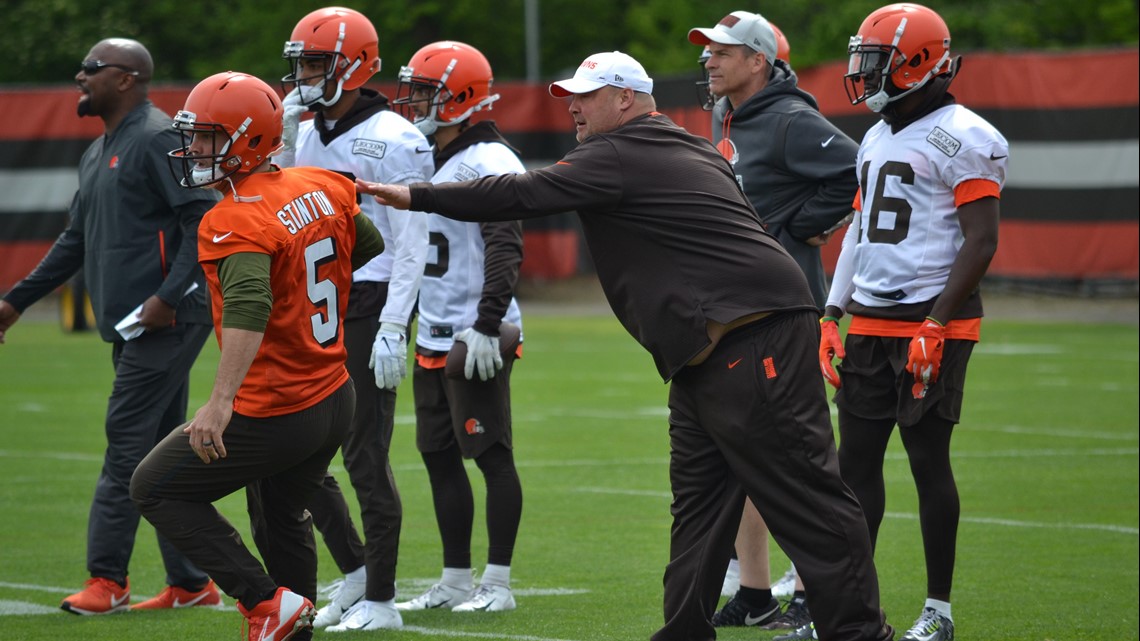 One of those things Kitchens has asked his coaches to do is improve the play of the special-teams units.
During the 2018 season, the Browns struggled with everything from missed kicks to multiple holding penalties on both kickoff and punt returns, including some that stopped before they started because of fair catch signals by the returner.
That is why when top special-teams coach Mike Priefer came available, Kitchens offered him a chance to join the staff and promised to devote more practice time than previous coaching regimes to improving that phase of the game.
"When I read that quote, I started sweating so now the pressure is on," Priefer said with a laugh. "If he is going to give me the time, now we have to execute. That is fun. That is a great challenge. That is what I love about my job -- get to work with the whole team to benefit our football team and help our football team win a lot of games if we play well, and that is the goal."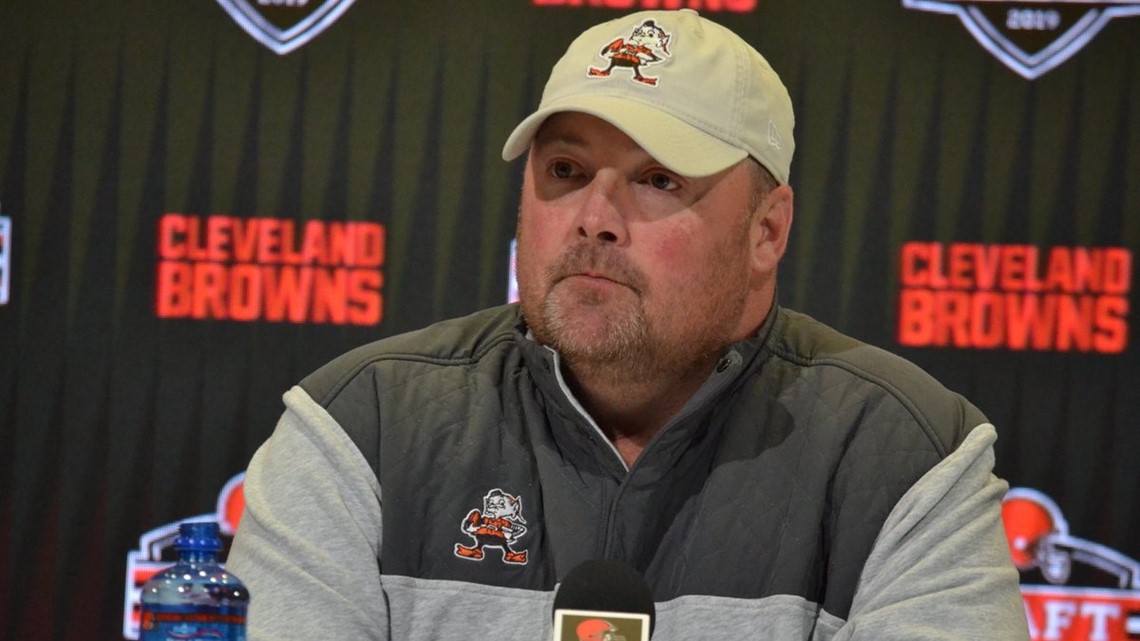 Quarterback Baker Mayfield worked more with Kitchens than most other players because he was calling the plays and coordinating the offense for the second half of the 2018 season after the unprecedented dismissals of Hue Jackson and Todd Haley.
And the authentic Mayfield appreciates the fact that one always knows where they stand with Kitchens.
"There is one thing you guys need to know, nobody is going to change Freddie," Mayfield said. "I think that is why he is the man for the job. No matter the scrutiny, first year or whatever it is, he is going to trust his instincts.
"The things he has been through, he is going to coach his players and he is going to try and bring out the best in them. I think that is the best part about him. He is not going to change. He is just going to try and relate to those guys and bring out the best in them."