BEREA, Ohio -- When the Cleveland Browns drafted Greedy Williams in April, many instantly dreamed of the duo he and Denzel Ward would form.
Some even hearkened back to the 1980s, when Hanford Dixon and Frank Minnifield were controlling the passing lanes on the lakefront. In 2009, NFL.com ranked the Dixon and Minnifield the No. 2 greatest cornerback tandem in league history. Others merely pointed to the fact that Ward was coming off a Pro Bowl selection in his rookie season, while many considered Williams the top cornerback prospect entering this past year's draft.
But regardless of whether you want to rely on rankings or comparisons, it didn't take long for the Browns to see what they have in their new duo.
As he took the field for minicamp on Tuesday, Williams found himself opposite Ward on Cleveland's first-team defense -- a spot he continued to occupy for the entirety of the week. Although the Browns have yet to practice in full pads -- and Terrance Mitchell being fully healthy -- the LSU product appears to have firmly entrenched himself as one of Cleveland's two starting cornerbacks.
"Just working my way in," Williams said of his starting status. "Coming in, watching extra film. Getting down what I need to do. I pushed up to the 1s and have been practicing well with the 1s. I've kind of kept that for a minute."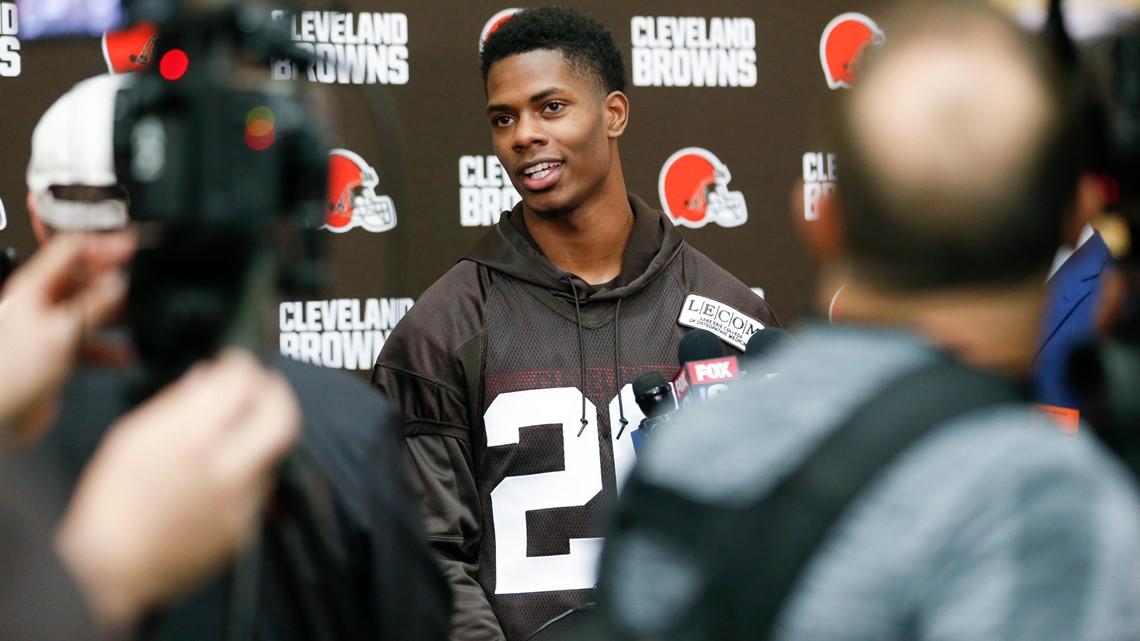 Despite it taking little more than a month for Williams to steal a starting spot, the transition to the NFL hasn't been as seamless as it might seem.
Asked if he's had a "welcome to the NFL moment" yet, the consensus first-team All-American pointed to his first day of OTAs.
"You get in and you get bombed on a couple of times," Williams said. "My first day of OTAs, it was bad. I was just questioning myself like, 'Am I fit for this?'"
It didn't take long for him to find out he was.
As OTAs progressed, the 21-year-old play's improved -- so much so that he was taking reps across from Ward with the first-team defense. When minicamp arrived, Williams assumed that same spot, something he attributed to persistence that became confidence.
"I ain't ever give up," he said. "I just stayed focused, maintained and every day I just wanted to get better. If I mess up on something, I do it fast -- just challenging myself to do everything fast and just going into the film room and putting it all together."
Added Browns head coach Freddie Kitchens: "I tell guys all the time, especially that position, you are going to get beat some, but you have to play the next play. It is almost like a quarterback -- you are going to throw an interception but you have to play the next play just like the other one did not exist. That is the way I want our team to approach things."
If Williams hadn't solidified his starting status at the start of this week's minicamp, he all but did by the end. Facing the Browns first-team opposing during an 11-on-11 one-minute drill, the former 4-star prospect both read and played his receiver's route to perfection, intercepting Baker Mayfield for a pick-6.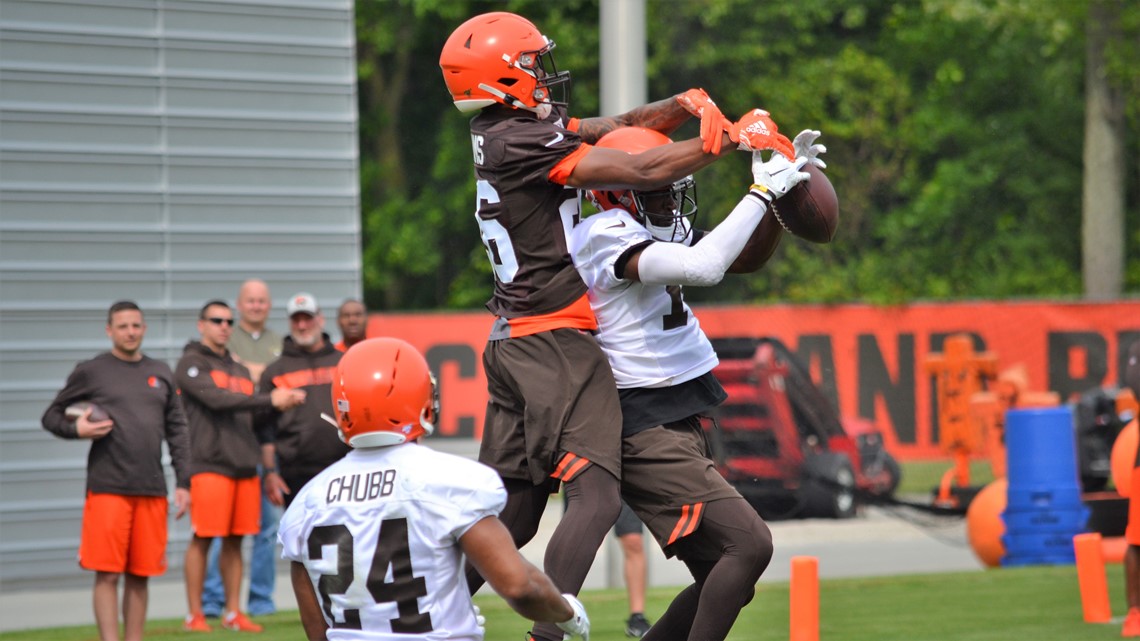 "It is definitely a confident booster," Williams said. "Just with that mindset, what your mind tells you, that is what you are going to go do. Just having fun with the game, my confidence and my comfort. Well-equipped and I am ready to rock and roll."
Not bad for a player just weeks removed from questioning whether or not he was cut out for professional football.
"Greedy did a good job of pushing through that in the spring or the whole time here," Kitchens said. "He has done a good job pushing through that. That is what the NFL is about. You have to push through. You have to play the next play. You have to have confidence. You have to have more confidence in yourself that anybody around you has. Greedy is going to be fine."