CLEVELAND — This year, it's different.
That's what many Cleveland Browns fans seem to be saying heading into Sunday's home opener against the Tennessee Titans. There was no quarterback battle during training camp this year. Baker Mayfield has a shiny new weapon in Odell Beckham, Jr. Players appear confident in their new head coach. All that considered, there will be a new aura inside FirstEnergy Stadium this Sunday.
There will also be some new rules and policies fans should know before they head to the stadium this season. From what to expect upon entering the stadium to how to behave in the Muni Lot (yes, alcohol is actually prohibited there), check out our guide for everything you need to know before the season starts.
Where is the game?
The season opener is at home for Cleveland, at FirstEnergy Stadium.
What time is kickoff?
1 p.m.
Who's playing?
The Browns will face the Tennessee Titans.
Who's on the Browns' final roster?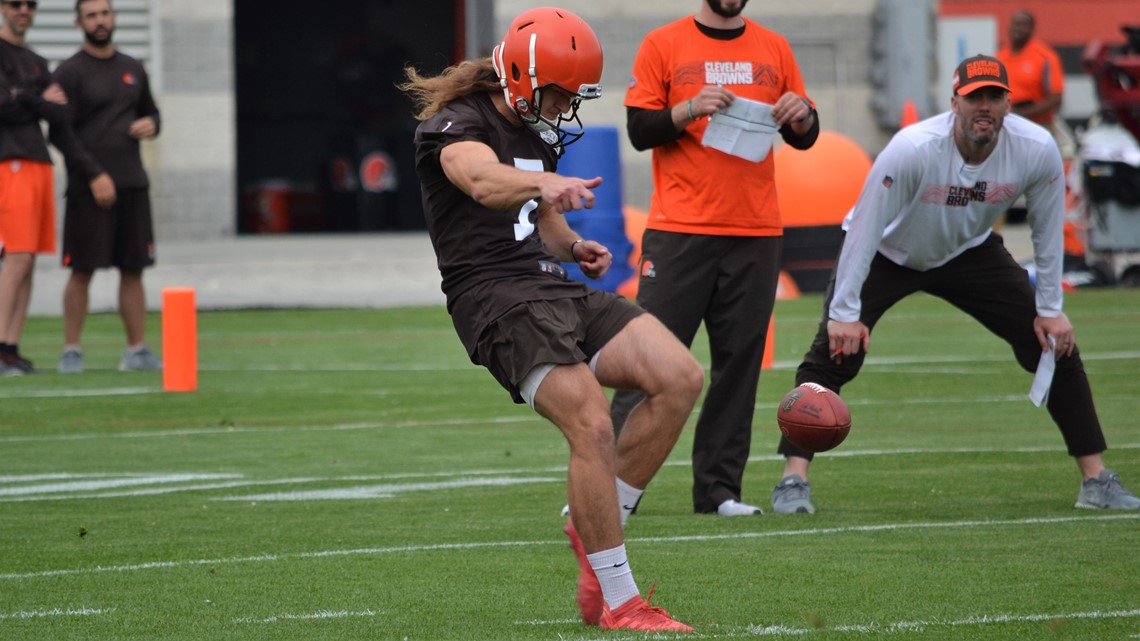 Click here to see the 53-man roster.
Where can I listen/watch?
Watch on CBS. Listen on 92.3 FM, ESPN 850 AM or 98.5 FM.
Are tickets still available?
All home games are technically sold out this season, but you can still find tickets on secondary markets like NFL Ticket Exchange and StubHub. Take note that resale prices will likely be highly inflated.
Where should I park?
There are several surface lots and garages downtown, but expect to pay up to park there. If you plan on parking in the Muni Lot, scroll down a little to read up on its policies, and note that the cost is $25 per spot.
You can also consider taking the RTA to the game. Cost is $5 for an all-day pass, and you'll also find an RTA tailgate party in the Muni Lot prior to every home game.
Lyft has also partnered with Cleveland police to offer discounted rides from FirstEnergy Stadium on gameday. Learn how to save 20% here.
How do I get into the game?

First, give yourself plenty of time, as security lines may get long and you may have to wait. You'll have to pass through metal detectors and have any bags checked as you enter the stadium.
Tickets are mobile app only upon entry, meaning you'll need to pull up your tickets in the Cleveland Browns app. Screenshots of your tickets won't work, nor will hard copy or PDF tickets.
What can I bring into the game?
Speaking of bags, if you don't need one, you're probably better off without it. The NFL has a strict bag policy, meaning you'll need to leave the Louis Vuitton at home. Approved bags are clear and smaller than 12"W x 12" H x 6" D. Approved non-clear bags must be small clutches or wallets, no larger than 4 1/2" X 6 1/2".
That means no backpacks, fannypacks or coolers will be permitted. Learn more here.
Banners and signs are permitted, but they must be in good taste. Same goes for t-shirts. If your shirt bears any obscenities, stadium staff will ask you to turn it inside-out.
The following items are also banned from the stadium:
Outside beverages of any kind
Firearms/knives
Animals
Dog bones
Confetti/glitter
Coolers/ice chests
Noisemakers
Laser lights
Seat cushions
Strollers
Umbrellas
How's the weather looking?
Not bad, according to the WKYC weather team. Expect mostly cloudy skies and temperatures in the low 70s. See the full forecast here.
What if I'm tailgating in the Muni Lot?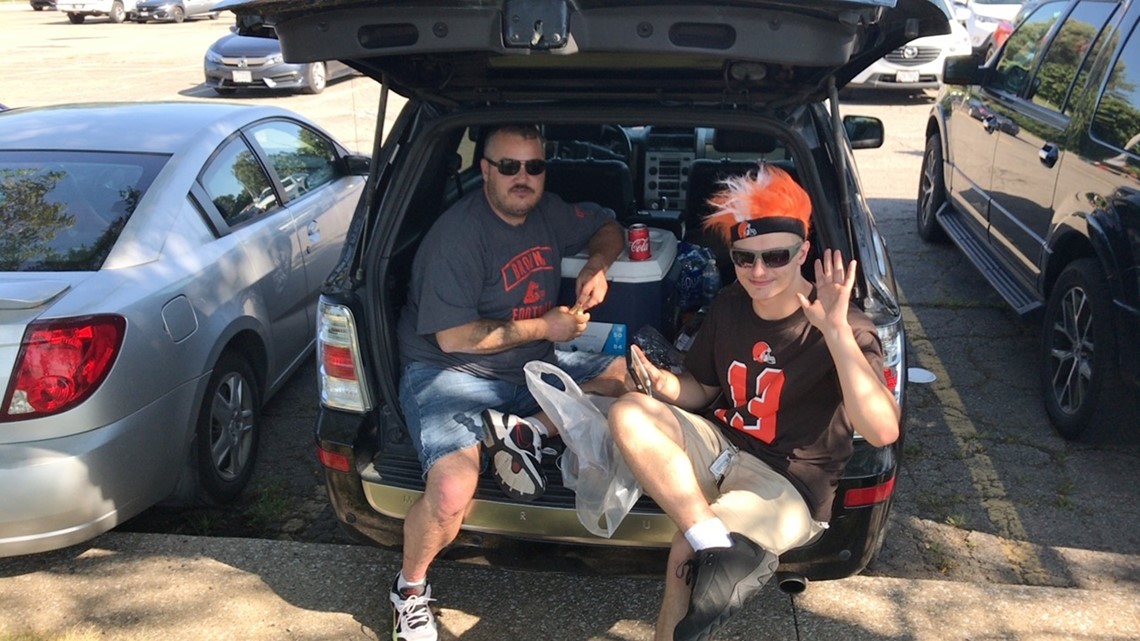 The Muni Lot opens at 7 a.m. on weekend game days, except for the Sept. 22 night game, when it'll open at 2 p.m. Cost is $25 per parking space.
Here are the basic rules of the Muni Lot, set by the city of Cleveland:
No open pit fires
Propane grills only (No charcoal)
No alcohol
Saving spaces prohibited
Attendees will be charged for all occupied parking spaces
No in & out privileges
All litter must be dispensed in trash containers
Vandalism of any type will not be tolerated
Crossing the Shoreway is prohibited
No private latrines (portable latrines are available in the lot)