CLEVELAND — The Cleveland Browns are getting a boost on the offensive side of the football at the perfect time.
After falling to 2-6 with a 24-19 loss to the Denver Broncos at Empower Field in Denver last Sunday, the Browns began preparations for this week's home game against the Buffalo Bills, and they did so with running back Kareem Hunt having fulfilled his eight-game suspension and ready to return to the active roster.
"I just know he is ready," wide receiver Odell Beckham Jr. said. "Watching him all week, it just looks good to be able to see him back on the field. I tell you all of the time how much we sacrifice and put into this game, and I think you have a greater appreciation for it once it gets taken away from you.
"With him being out, I just know that he's going to come back…First play he gets the ball, I do not know if there are going to be many juke moves. Somebody better watch out. You're getting a stiff arm or the shoulder or something. He is excited. We are all excited to have him back."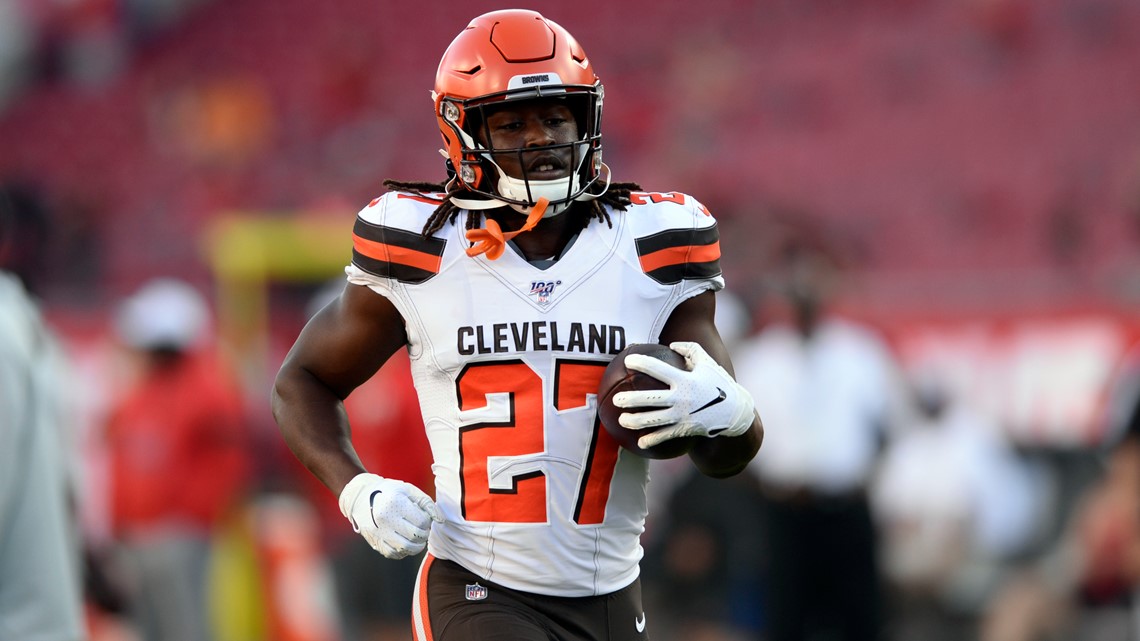 Hunt missed the first eight games of the season because of a string of off-the-field incidents.
A native of Willoughby and graduate of South High School, Hunt was released from his rookie contract with the Kansas City Chiefs on November 30, 2018 when video surfaced of him pushing, and later, kicking a woman at The 9 Hotel in Downtown Cleveland.
Since joining the Browns in mid-February, Hunt has shown the organization that he is determined to better himself off the field by making weekly visits to area high schools to share his cautionary tale of letting off-the-field incidents derail a lifetime of hard work.
"I can't say everybody in the world deserves a second chance, but a lot of us deserve a second chance," Beckham Jr. said. "With the circumstances, I am just happy he is here. He's a good dude. I am just looking forward to playing with him, seeing what he is capable of doing. We have all seen it. I think we're all pretty excited about that."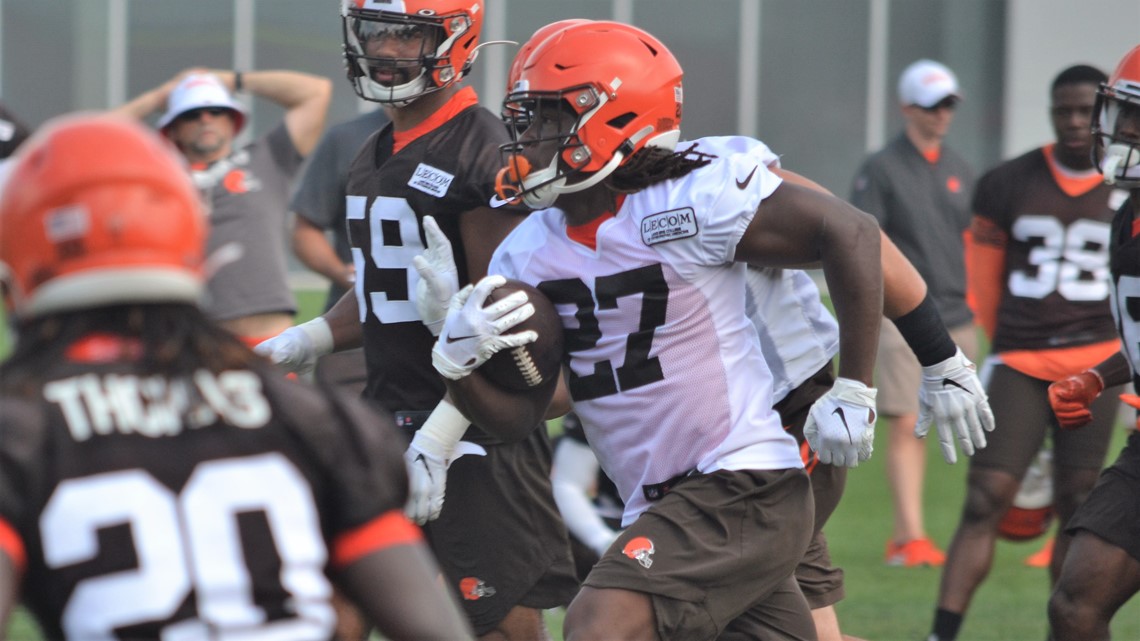 In two years with the Chiefs, Hunt rushed for 2,151 yards and 15 touchdowns with 106 first downs, 19 plays going for at least 20 yards and four 40-yard gains. Additionally, Hunt caught 79 passes out of the backfield for 833 yards and 10 touchdowns, including a single-season career high of seven in 2018.
As a rookie in 2017, Hunt went from not expected to have a large role in the offense to rushing for an NFL-best 1,327 yards on 272 carries, an average of 4.9 yards per attempt, which earned him a spot on the AFC Pro Bowl team.
"It just helps," Beckham Jr. said. "You've got a number of playmakers around just finding ways to get them the ball, and I think Kareem's a guy that is going to help. Pass game, run game, he is a good one-two for him and (Nick) Chubb. Like I said, I think we are all just excited to have him back."