But with only three weeks remaining in the 2019 campaign, Cleveland is running out of time to make a late-season playoff push.
With their 24-17 victory over the Buffalo Bills on Sunday, the Baltimore Ravens clinched their second straight AFC North division title. That leaves just one path to the playoffs for the Browns, who will need to secure one of the AFC's two Wild Card spots to end their NFL-high 16-year postseason drought.
Doing that, of course, will be easier said than done with Cleveland needing plenty of help outside of making the most of its three remaining games. With that in mind, let's take a look at where the Browns stand in the current Wild Card race.
AFC Wild Card Standings
Buffalo Bills (9-4)
Pittsburgh Steelers (8-5)
Tennessee Titans (8-5)
Cleveland Browns (6-7)
Oakland Raiders (6-7)
Indianapolis Colts (6-7)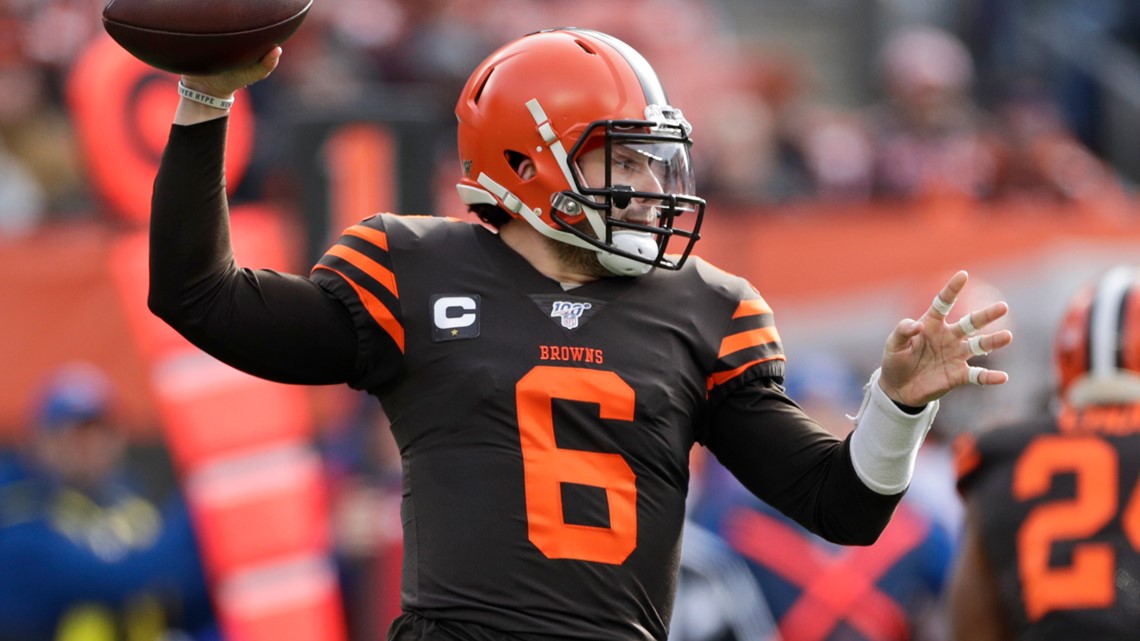 Where the Browns stand
Although the Browns currently lay claim to the same record as the Raiders and Colts -- who have each lost their past three games -- Cleveland currently holds favorable tiebreaker positions over both teams. As a result, all the Browns need to do is finish with a better record than (or the same record as) both the Raiders and Colts over the next three weeks in order to finish ahead of them in the Wild Card standings.
That, however, will be the easy part.
Much tougher for the Browns will be gaining ground on the three teams currently ahead of them in the Wild Card standings with only three weeks left in the season. In fact, this is the first week Cleveland finds itself facing potential elimination, which would only occur if the Browns lose to the Arizona Cardinals and the Steelers beat the Bills.
Assuming Cleveland does avoid elimination, it will need one of the following scenarios to play out in order to make the playoffs (note that the Steelers face the Bills on Sunday and the Titans face the AFC South-leading 8-5 Texans twice in the last three weeks):
Browns go 3-0, Bills go 0-3, Steelers go 1-2
Browns go 3-0, Bills go 0-3, Titans go 0-3
Browns go 3-0, Steelers go 1-2 (or worse), Titans go 0-3
Browns go 3-0, Steelers go 1-2 (or worse), Titans go 3-0 (or worse), Texans go 1-2 (or worse)
Browns go 2-1, Steelers go 0-3, Texans go 0-3
With the Titans holding a head-to-head tiebreaker over the Browns, Cleveland should now be rooting for Tennessee to either win out or lose out in order to ensure the AFC South doesn't take one of the Wild Card spots. Outside of that, the Browns need the loser of this week's Bills-Steelers game to lose out and, of course, to take care of their own business.