CLEVELAND — In the days since the Cleveland Browns fired Freddie Kitchens, there has been no shortage of candidates linked to the team's head coaching vacancy.
None, however, has generated as much buzz as Urban Meyer.
According to Bruce Feldman of Fox Sports and The Athletic, the Browns have "strong interest" in Meyer, who retired in 2018 following a seven-season stint as Ohio State's head coach. And it took little more than one look at Feldman's Twitter mentions to understand how polarizing of a candidate Meyer is as both supporters and detractors of the 3-time national champion head coach weighed in on his pro prospects.
But whether you love Meyer or hate him, this much is clear: he's undeniably an intriguing candidate. With that in mind, let's take a look at how the 55-year-old Meyer would fit in the pros and in particular, with the Browns.
Spread system
Perhaps one of the most intriguing aspects of Meyer's coaching resume is his offensive philosophy, which ironically, would have been held against him as recently as a few years ago.
Considered one of the godfathers of the spread offense, Meyer helped revolutionize the college game with his spread/single wing hybrid offense. Slowly but surely, that approach has trickled into the NFL, with nearly every offense incorporating at least some spread concepts and teams like the New England Patriots, Baltimore Ravens and Houston Texans leaning heavily them.
While the Browns' mismatched offense struggled in 2019 under Freddie Kitchens and offensive coordinator Todd Monken, Baker Mayfield has no shortage of experience in the spread, having run Lincoln Riley's air raid system at Oklahoma. What's more is that Meyer has shown a propensity for getting the ball into the hands of his top playmakers, which could mean big things for Odell Beckham Jr., Jarvis Landry and Nick Chubb.
While some of have questioned Meyer's ability to develop pro-style quarterbacks, it's worth noting he developed three first-round selections (Alex Smith, Tim Tebow and Dwayne Haskins) and two other draft picks (Josh Harris, Cardale Jones) at the position in his 17-year head coaching career. And while most of his success has come with mobile signal-callers, he's also shown the ability to adapt his offense to several different quarterback styles.
Dominant defense
Although Meyer is considered an offensive mind, his teams often possessed some of the country's top defenses. That's because, in addition to his recruiting prowess, Meyer often relied on accomplished defensive coordinators to run his units.
Many times, those defensive coordinators and assistant coaches possessed NFL experience or would go on to coach at the pro level. At Florida, Meyer coached alongside Greg Mattison, Teryl Austin and Vance Bedford, while his Ohio State defensive staffs included Everett Withers, Mike Vrabel, Kerry Coombs, Greg Schiano and Taver Johnson.
Should Meyer make the jump to the NFL, there stands reason to believe he'd put together an all-star staff. And that could ring especially true on the defensive side of the ball, where he would presumably need the most help.
Pro (Bowl) pedigree
While it's certainly fair to question how Meyer would handle transitioning from coaching college kids to adult millionaires, it's also worth noting that the Ashtabula native is no stranger to coaching top-end talent. At Florida, Meyer's rosters were stacked with no shortage of future Pro Bowl players, including the likes of Reggie Nelson, Percy Harvin, Joe Haden, Maurkice Pouncey, Carlos Dunlap and Mike Pouncey.
At Ohio State, Meyer's rosters became even more NFL-like, with 49 Buckeyes drafted between 2013-2019, including 14 first-round picks.
Some of the best current players in the NFL played for Meyer at Ohio State, including Ezekiel Elliott, Joey Bosa, Mike Thomas, Marshon Lattimore and Nick Bosa. For what it's worth, two players on the Browns' roster were both recruited by and played for Meyer in Columbus in cornerback Denzel Ward and offensive lineman Malcolm Pridgeon.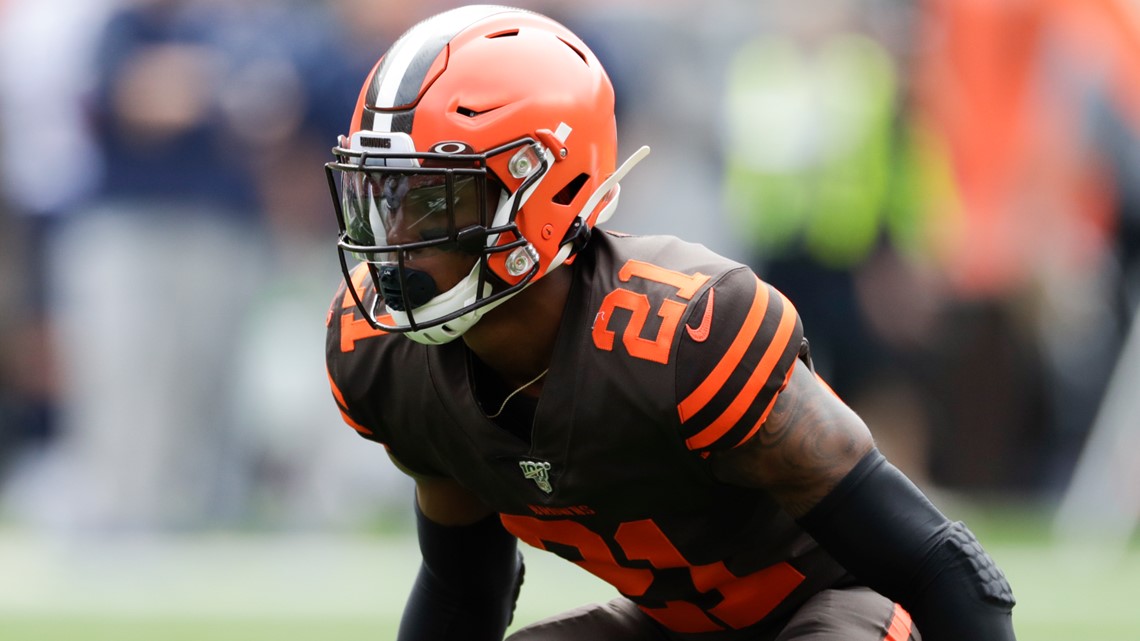 Intangibles
Despite all of the obvious positives that Meyer possesses, there is also no shortage of questions attached to his candidacy as an NFL head coach.
For one, the difference between coaching college kids and pro players is hardly a footnote. For another, Meyer possesses no NFL experience, having spent the entirety of his 30-plus career in the college ranks.
Perhaps the most important question regarding Meyer's future in coaching is in regards to his health. While retiring from Ohio State following the 2018 season, Meyer cited health reasons, including an arachnoid cyst on his brain that was negatively affected by the stresses of coaching.
Can Meyer -- who has also had heart issues -- handle the rigors of the NFL? Perhaps we'll soon find out.
In the meantime, Meyer remains one of the most -- if not the most -- intriguing candidates linked to Cleveland's ongoing coaching search.