CLEVELAND -- Many of the evaluations on quarterback Baker Mayfield said he would be too competitive to sit and wait his turn to take over an offense while learning the professional game, but starting at the bottom of the depth chart is exactly what he will do for the Cleveland Browns.
Despite selecting Mayfield with the No. 1 overall pick in the 2018 NFL Draft out of the University of Oklahoma, the Browns are committed to the idea of starting veteran Tyrod Taylor while letting the rookie earn his way up the depth chart.
"He is starting No. 3 right now," Browns coach Hue Jackson said following the team's final pick of the 2018 NFL Draft Saturday.
"He has got to work his way up. He has to earn it. We are not going to give anybody anything. Draft status is just that. You still got to earn the right to play for the Cleveland Browns, and that is what we are going to create here."
After spending the No. 1 overall pick on Mayfield, Jackson is well aware of the sentiment that the rookie quarterback should play sooner rather than later.
"Baker is going to compete," Jackson said. "However that unfolds, it unfolds. Right now, Tyrod is the starter. If Baker can understand the National Football League and all the rigors and the grinding that you have to go through, I am not going to ever stop a player from being the best he can be.
"But we have a plan, and I want to work that plan as much as we can. Now, can a player supersede that? You never know. I have not had that happen. Right now, this team is going to be led by Tyrod Taylor."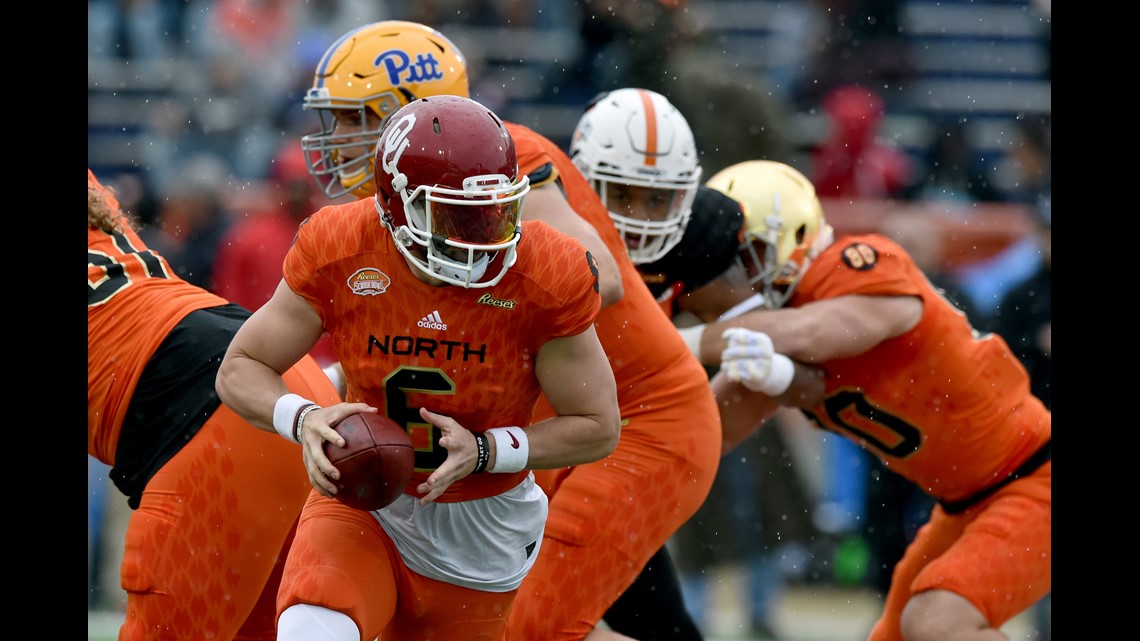 The 6-foot-1, 215-pound Mayfield put together a Heisman Trophy-winning campaign where he completed 285 of his 404 throws (70.5 percent) for 4,627 yards and 43 touchdowns against six interceptions to cap off a four-year career that started at Texas Tech University.
During his three years at Oklahoma and one season with the Texas Tech Red Raiders, Mayfield completed 1,026 of his 1,497 attempts (68.5 percent) for 14,607 yards and 131 touchdowns against only 30 interceptions.
"You watch his tape, and if you are really in tune to it, you will see him making all the decisions and the calls up front," Jackson said. "That said a lot to me, and it is not just hold up a sign. He had to give the information to his offensive players while also making sure he understood the defense, and then, go back and execute at a high level."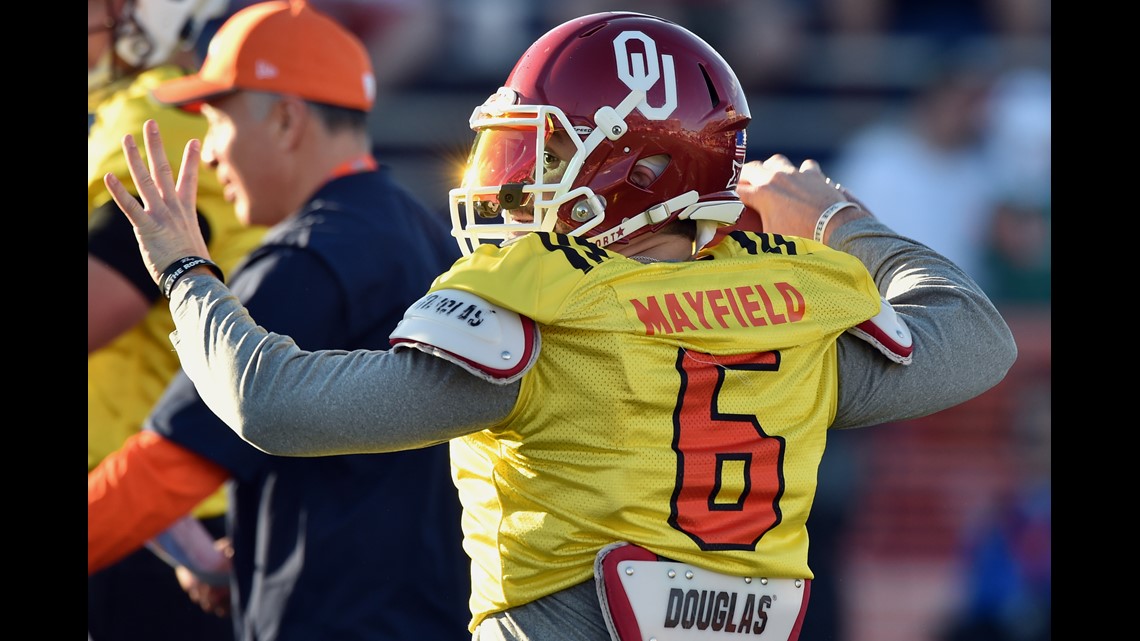 Regardless of what progress Mayfield shows during the offseason, in rookie minicamp, training camp and the preseason, after having to start rookie quarterbacks in each of his first two years with the Browns, Jackson is committed to doing what is best for all parties concerned.
"I have to do what is best for the football team, the organization, and the player," Jackson said. "I do not think you want to put a player out there too soon if they are not ready to go. We have the luxury to do that and make sure that Baker is in the right spot before we ever put him in that predicament."