CLEVELAND -- The Cleveland Browns played well in front of their fans in the first three home games of the 2018 regular season, but the same could not be said about Sunday's game against the Los Angeles Chargers at FirstEnergy Stadium.
The Chargers (4-2) got 132 yards and three rushing touchdowns from running back Melvin Gordon, and two passing scores from quarterback Philip Rivers to wide receiver Tyrell Williams, who gained 118 yards on three receptions, on the way to a 38-14 win over the Browns (2-3-1) Sunday.
Browns quarterback Baker Mayfield was sacked five times and threw a pair of interceptions in the loss.
"That was disappointing," Coach Hue Jackson said following the loss. "Obviously, give [Los Angeles] a lot of credit. Came in here, and they played well. We did not play as well.
"I take full responsibility for that. We are going to get back to practice and get back to meetings. We are going to watch the tape, and we are going to get better. That is what we are going to do."
PHOTOS: Cleveland Browns face Los Angeles Chargers at FirstEnergy Stadium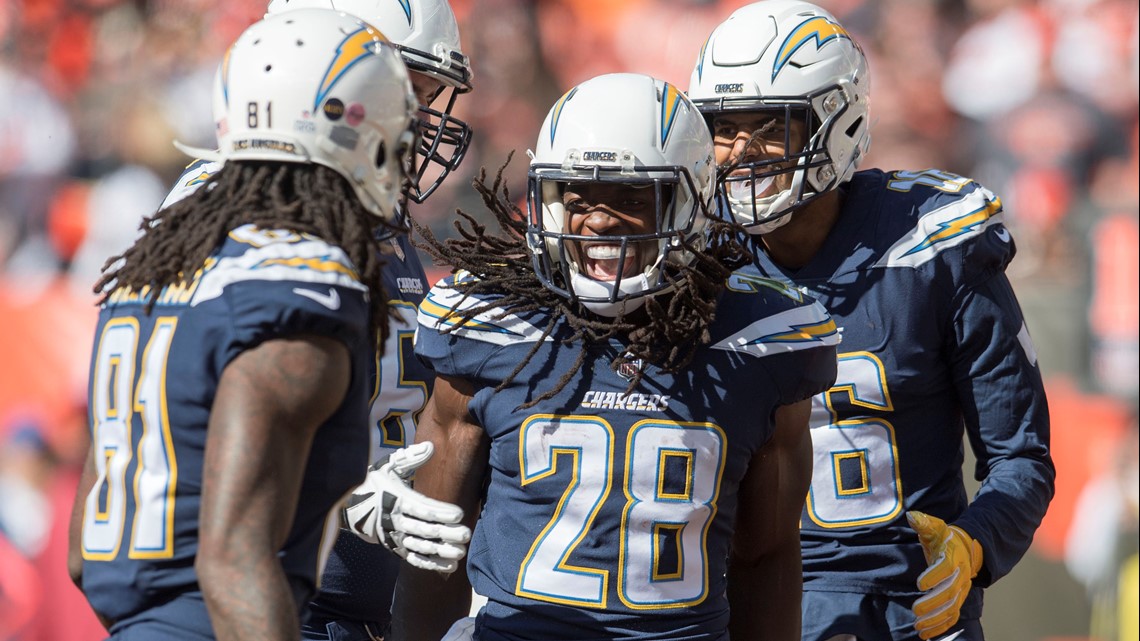 Jackson told the team they are "becoming something special" after their 12-9 victory over the Baltimore Ravens at FirstEnergy Stadium last Sunday, and the players felt there was something special brewing in the city that is being created on game days.
The Browns fed off of the emotions of the fans in each of the last two home games, both of which were wins, and they were 2-0-1 at FirstEnergy Stadium this season, where they have not won multiple games in one year since 2015.
Then, Jackson and his players talked all week about remaining grounded despite the added attention nationally, including a visit from multi-time award winning music artist Snoop Dogg in the lead-up to Sunday's game against the Chargers.
"I just did not think that we came out and played the way that we played in the first five games," Jackson said. "We have some work to do.
"Did not play well. Like I said, it starts with me on down through the coaches and to our players. I do not ever think that it got away. I do not know if we ever got our hand on it. We just did not play well."
Scott Galvin
With Rashard Higgins (sprained knee) and Derrick Willies (broken collarbone) out of the lineup, rookie Damion Ratley got his first extended game action, and while he led the way with 82 yards on six receptions, both he and Callaway missed opportunities to make plays in the end zone against the Chargers.
"I am not going to make any excuses," Jackson said. "We just did not play well. We did not play well. Period.
"Nobody is going to cry about it right now. No other team cares about what our issues are. We have to fix them, and we will. We are just getting off of a game where we did not play as well. We will look at every avenue to fix whatever we think the issues are as we move forward, so I am sure we will do that."
Stream Live with fuboTV -Try Free Trial