CLEVELAND -- Cleveland Browns coach Hue Jackson is "still confident" in the organization's system under general manager John Dorsey to help players become better, both on the field and in society as a whole.
That confidence in the system is still present despite rookie wide receiver Antonio Callaway being cited for misdemeanor possession of marijuana and driving with a suspended license in the early-morning hours Sunday in the Cleveland suburb of Strongsville.
"I'm still confident in that because, again, I want to understand it," Jackson said following Tuesday's training-camp practice in Berea. "You guys, what you say and what it is might be something different. That's all I'm saying, and I think what John said is absolutely right and I support him 100 percent."
PHOTOS: Why Antonio Callaway's latest incident should be troubling for Cleveland Browns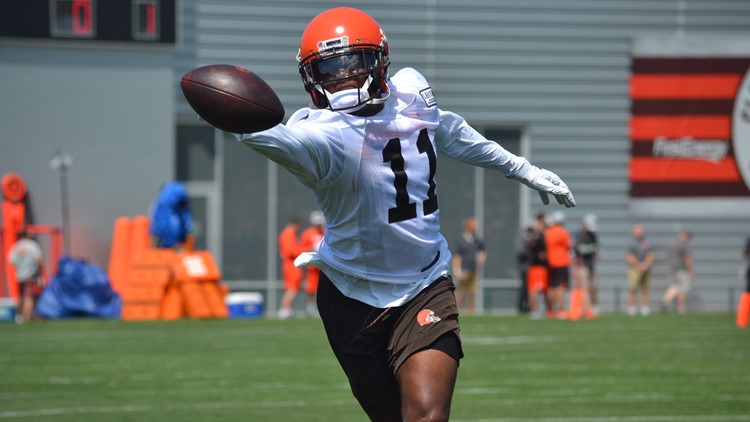 When the Browns traded up in the fourth round of the 2018 NFL Draft to select Callaway, whom he felt had potential to be among the best receivers in the rookie class, Dorsey entered the media room to field questions about the decision.
During his press conference, Dorsey spoke of the structure within the organization to help players with troubled pasts overcome their issues.
"I think once you get in here, committed, in place, let's let him get and develop a trust mechanism for the organization," Dorsey said during the draft.
"Let him be ingrained in what it means to be a Cleveland Brown, what is the Cleveland Browns' way? Once you get him involved in that type of culture, good things can happen."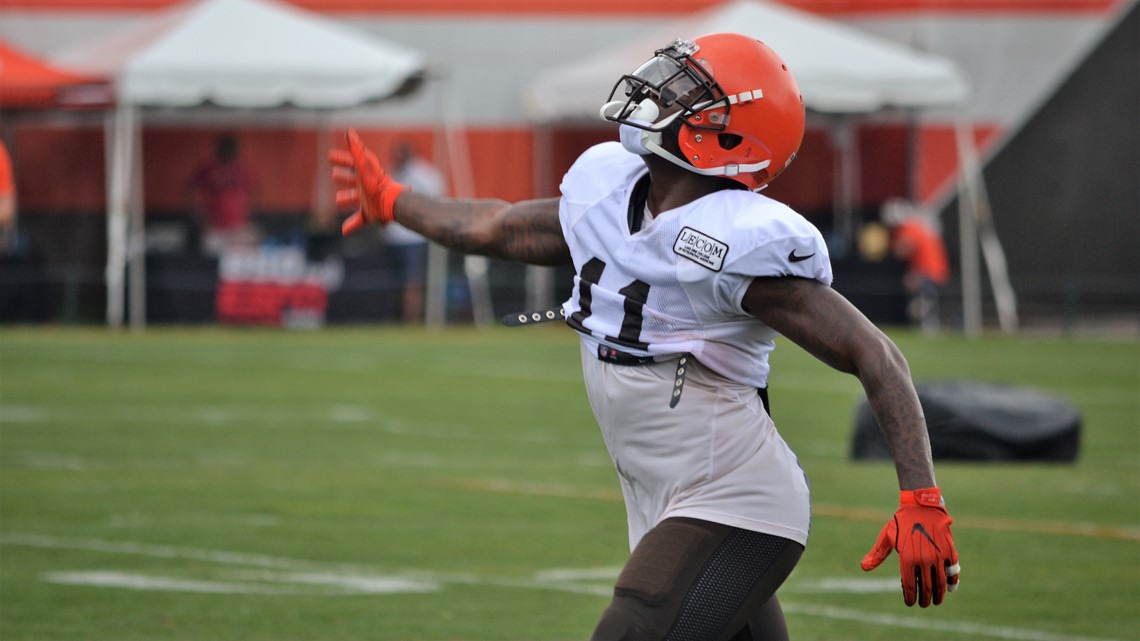 Dorsey was far from the only person to talk about the structure within the Browns' organization, as wide receiver Josh Gordon trumpeted its virtues during the offseason program.
Since his Pro Bowl year in 2013, Gordon was suspended for 44 consecutive games dating back to the final week of the 2014 season, which included a team ban for reportedly missing a walk-through prior to a trip to Baltimore to play the Ravens.
Gordon has been suspended for 56 career games, 55 of which were NFL bans for positive drug and alcohol tests.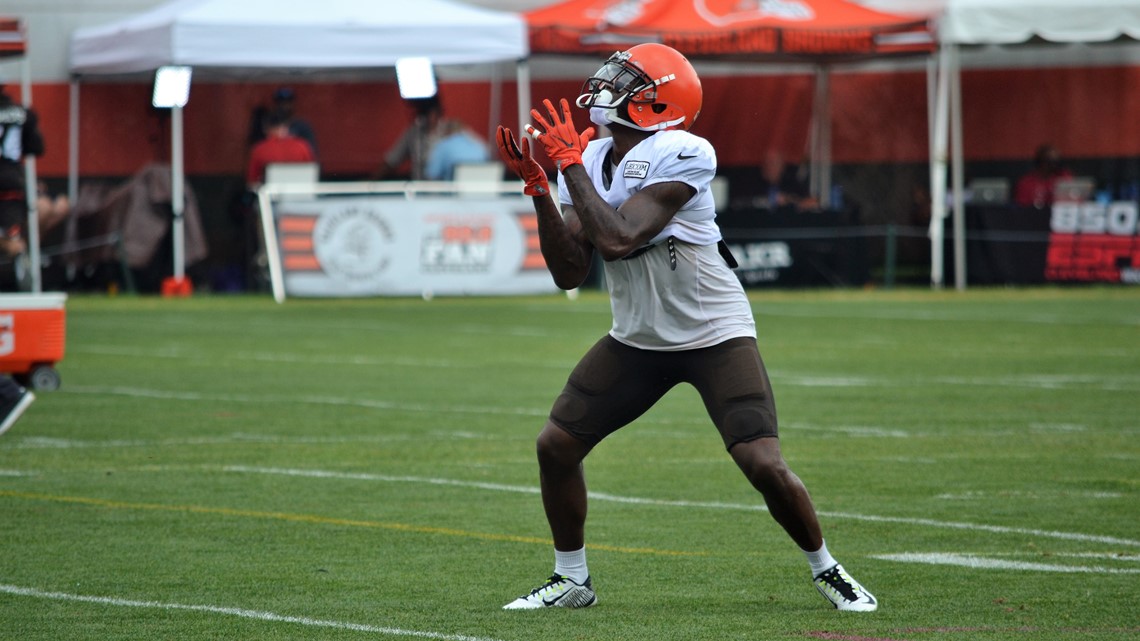 "It's definitely night and day, I think, from when I first got here to now," Gordon said. "It's a resounding difference in like the amount of support that I've received from upstairs, just from anybody, equipment staff to field crew. If there's any little thing I may need help on, there's somebody there to help me, and I greatly appreciate it.
"People going over and beyond, out of their way, whether I reached out and asked for it or not, people just checking in, and I couldn't ask for anything more than that in an organization. Just anybody that's a friend or cares about a human being.
"I'm not saying other organizations can't do that, but I definitely like what Mr. Dorsey's doing here. He's behind his players, he believes in his players 100 percent, the guys he brought here have that same mentality. It's a real family-like dynamic here and I enjoy it."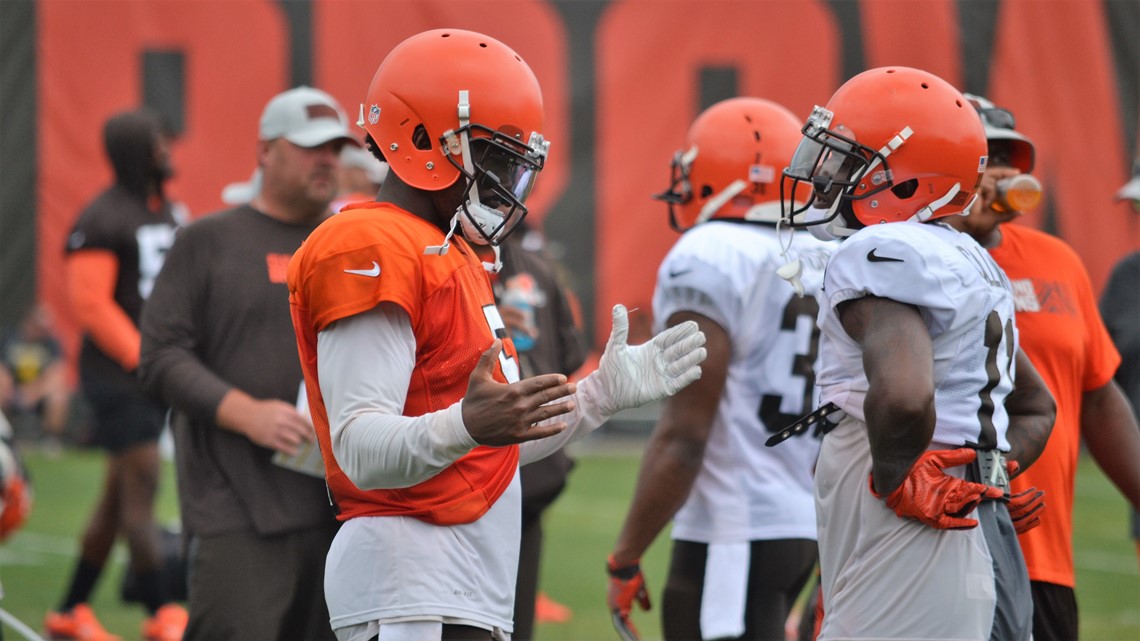 Once Jackson gathers more information and the team hands out discipline, the third-year coach is confident Callaway will receive the message, loud and clear.
"We've been fortunate over the last couple of years where we haven't had things crop up," Jackson said.
"I truly believe in our process and how we go about it and how we talk about things. So, again, this is something I'm glad is happening now so we can deal with it and move forward. I think our locker room understands how we handle business. This young man will definitely understand how we handle business too."