CLEVELAND — Cleveland Browns fans and media pundits alike thought the offseason acquisition of wide receiver Odell Beckham Jr. was going to be the move that put the organization over the top and would lead to a deep playoff run.
Integrating Beckham Jr. into the offense has been more difficult than expected as Browns quarterback Baker Mayfield has found windows to be small because of double coverage given to one of his two Pro Bowl receivers.
However, the Browns took a step in the right direction last Sunday when Mayfield targeted Beckham Jr. with a single-game high 12 passes, which resulted in five catches for 57 yards.
"Anytime we can get the ball in our playmakers' hands, it's a good thing," Browns coach Freddie Kitchens said.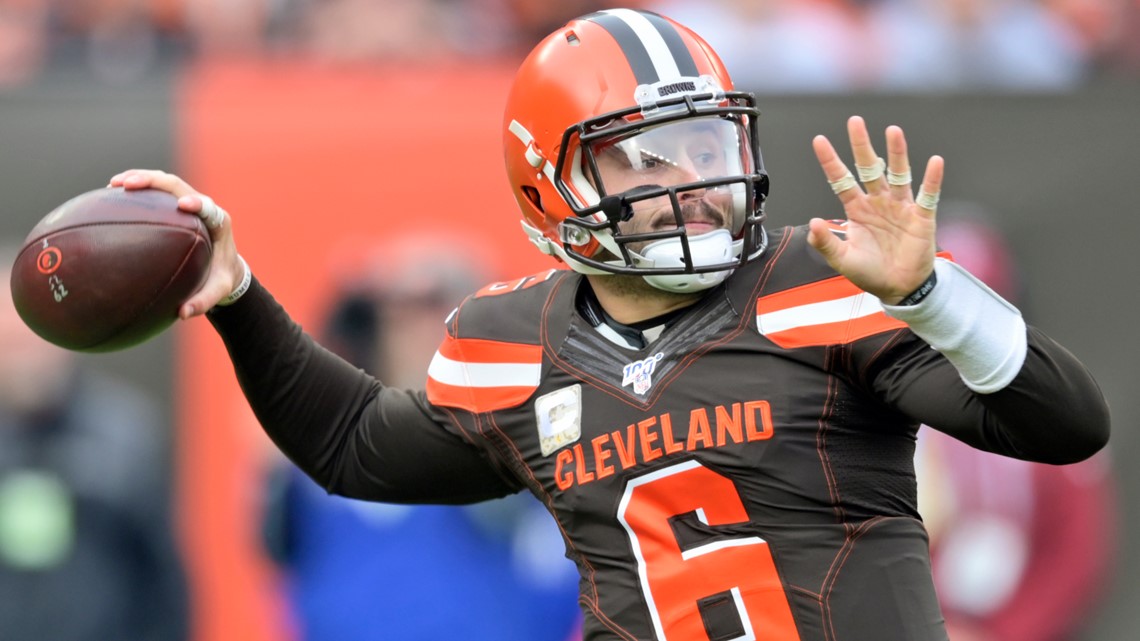 Through his first eight games with the Browns, Beckham Jr. was on the receiving end of a team-high 39 catches for 575 yards, an average of 14.7 yards per reception, but just one touchdown in the passing game.
In addition to the passes, the Browns have looked to involve Beckham Jr. in other ways, as he has had three carries for 10 yards and even tried his hand at a punt return.
"We are very close," Mayfield said. "Obviously, we would like to have some of those back to be able to connect on some of those. You know those are game-changing plays if those hit. We are very close right now. Obviously, we would have loved to have hit those. We have to keep teams honest. When we have those guys, we are able to take shots."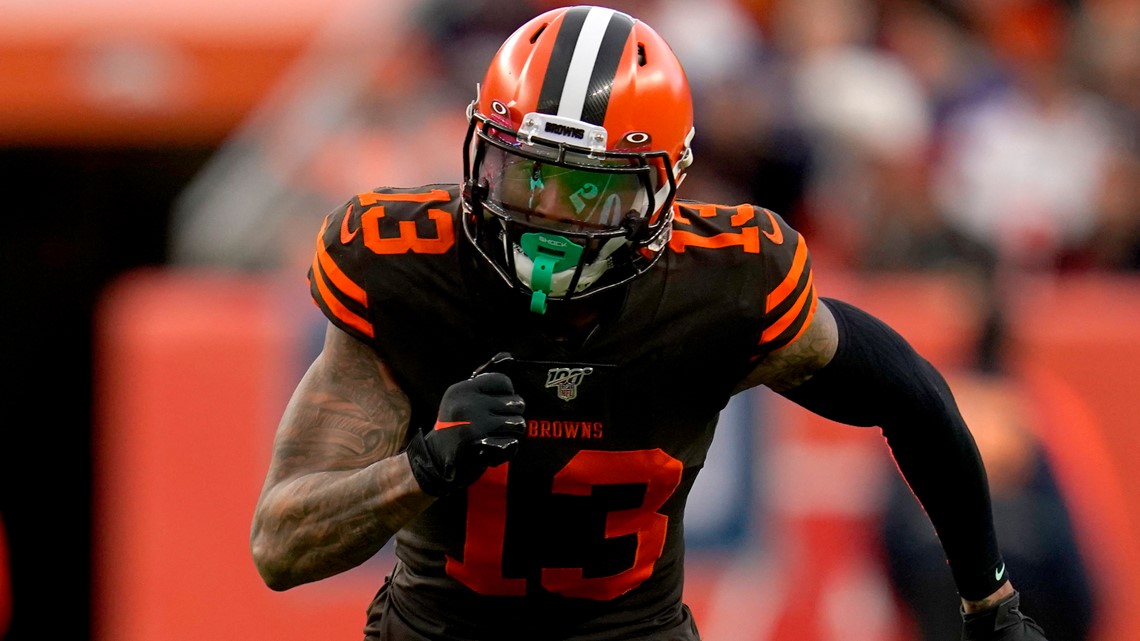 Although the Browns have a week-to-week focus with the goal of going 1-0, Kitchens believes the offense is close to taking full advantage of their playmakers.
"I do feel like it was close," Kitchens said. "The first one was probably a little overthrown. The second one, he had a chance. Fifty-fifty balls aren't always bad.
"As a quarterback, you have to have confidence that the other guy is not going to catch the 50-50 ball. It's either going to be you or it's incomplete. I think they're continuing to build that confidence and it's moving in the right direction."
Mayfield added, "Absolutely, there are times where I am putting it up for him, that I am trusting him to make those plays. I would not necessarily say that last game was one of those because they were mostly one-on-ones, but yeah, we are there right now."