BEREA, Ohio — Will Freddie Kitchens be retained as head coach of the Cleveland Browns following the 2019 regular season finale against the Cincinnati Bengals at Paul Brown Stadium in Cincinnati on Sunday?
While that question is being discussed on sports talk radio, both on the local and national levels, and has been for several weeks, it has not been asked of management or ownership by one key person: Kitchens himself.
"I got assurance when I got hired," Kitchens said following Monday's film session with the players. "No, I haven't, and I won't. I don't know how to answer that. I'm doing my job today, and I'll continue to do the best job I can possibly do.
"I haven't asked that. I truly worry about today and get better today. We've got a game on Sunday that we've got to start getting ready for, usually around two o'clock every Monday, so that's the only thing I'm concerned about."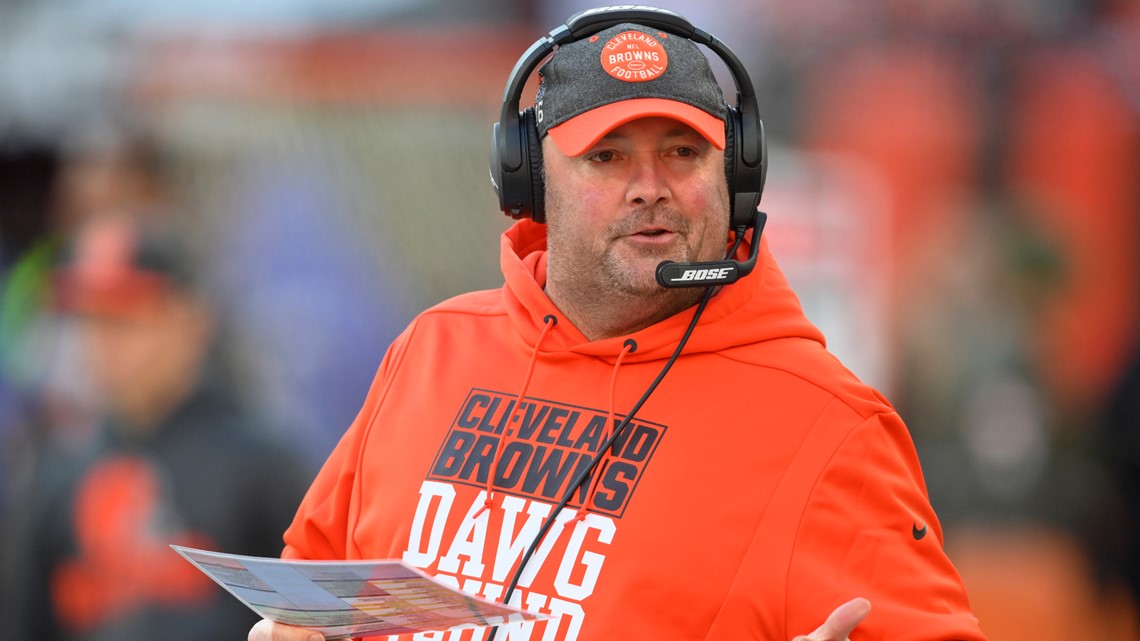 For the 17th consecutive season, there will be no playoff appearance for the Browns.
The Browns officially were eliminated from postseason contention with their 31-15 loss to the AFC North Division champion Baltimore Ravens at FirstEnergy Stadium in Cleveland Sunday, a game that allowed Baltimore to clinch home-field advantage for as long as they remain in the playoffs.
The Browns (6-9) last qualified for postseason play during the 2002 season and have the longest active playoff drought in the National Football League.
"This is a result-oriented business, and sometimes, you're only judged off the results, a lot of times, but I do feel like we've made progress," Kitchens said. "We've done enough things to learn from our mistakes moving forward, offensively, defensively and special teams, coaching, playing, everything.
"We've been in some situations during the course of the year that our guys have not ever been in, and I think we can grab ahold of that and get better from that moving forward. Next time we're in these situations, we'll be better."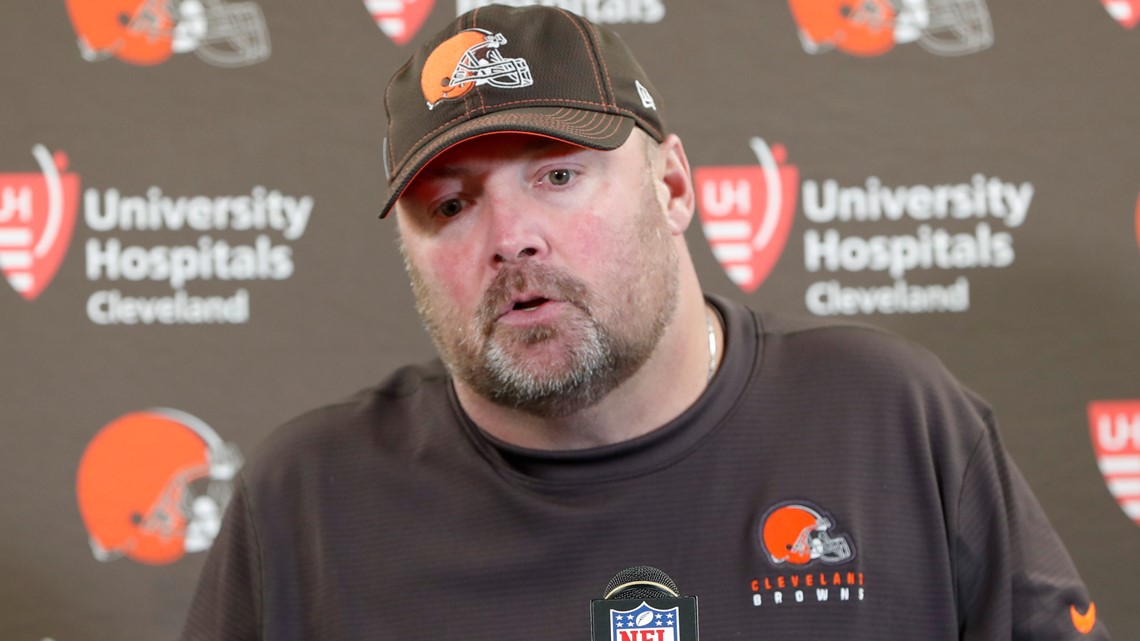 In addition to missing the playoffs for the 17th straight time, the Browns will finish the 2019 season with a sub .500 record for the 12th consecutive year. The best the Browns can do record-wise is 7-9 if they beat the Bengals in Cincinnati, which is a half-game worse than the 7-8-1 mark they posted in 2018.
The Browns last finished above .500 when they had a 10-6 record in 2007.
"I couldn't have wished for more support than we've gotten in everything we do," Kitchens said. "Everybody in this building, I think, is pulling toward the same direction, and we're close in a lot of areas now. We're really close, and sometimes, that gets lost in the shuffle, but we know how close we are.
"Our players understand how close we are. Our players understand how they could do better, coaches understand how they could do better. Whenever we get those things flipped, it will change. Everybody in this organization has been nothing but total support.
"Every time I go through something new, I learn from it, and my learning progress is continuing to go upward. When you get into a situation where it goes downward, then you're in trouble. I feel like every situation I've gone into, I've learned something."