CLEVELAND — With December having arrived, it's not just the end of the year that is near, but also, the end of the decade.
And what a decade it's been for the Cleveland Browns.
Between various quarterbacks, coaches, general managers and draft picks, Browns fans have seen plenty over the course of the last 10 years, including a parade (albeit, not the good time). And while it won't go down as one of the winningest decades in Cleveland history, it was certainly the most memorable, even if it wasn't always for the right reasons.
In order to celebrate the decade that was -- as well as what's ahead -- we're taking a trip down memory lane by compiling our All-Decade Cleveland Browns Team for the 2010s. Each day on WKYC.com and on Twitter, we'll offer a new poll asking you to vote for the Browns' player of the decade at a particular position. Additionally, we'll be offering looks back at where the Browns have been, where they're heading and a case for one player as Cleveland Athlete of the Decade.
First up, we're voting on who the Browns' Quarterback of the Decade was. The candidates:
Baker Mayfield (2018-present)
No. 1 pick of 2018 draft. Went 6-7 as a starter in first season while setting the NFL rookie record for passing touchdowns in a season (27). Has completed 62 percent of his passes for 6,642 yards, 42 touchdowns and 28 interceptions in first 26 games of NFL career.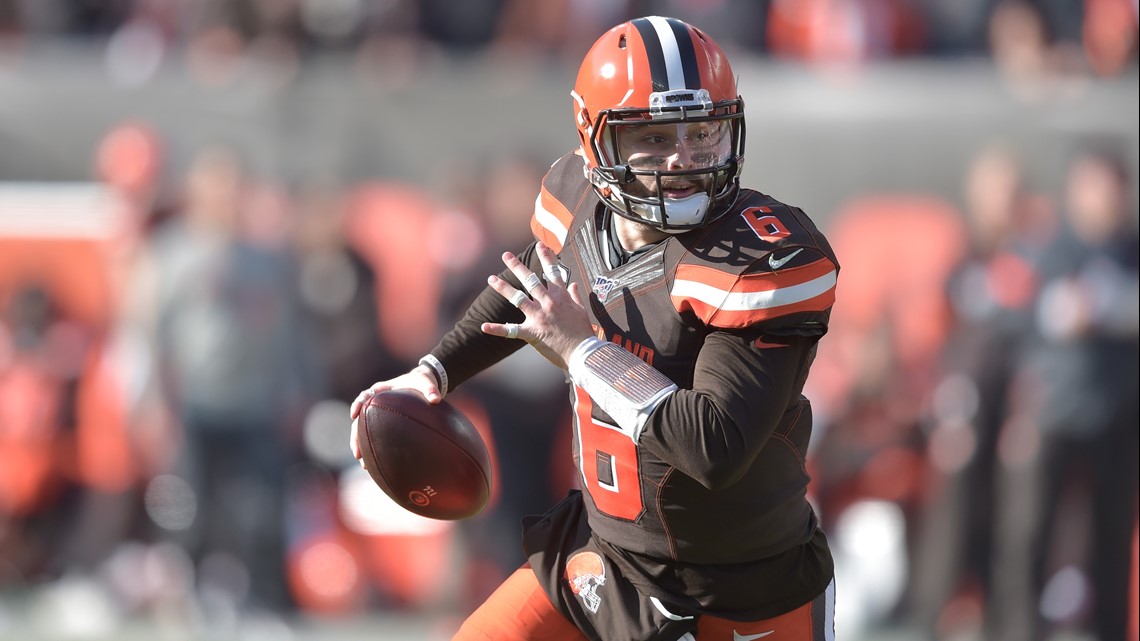 Colt McCoy (2010-2012)
Third-round pick in 2010 draft. Started 21 games in first two seasons in Cleveland, amassing a 6-15 record, including wins over the New England Patriots and New Orleans Saints as a rookie in 2010. Completed 58.3 percent of his passes for 4,388 yards, 21 touchdowns and 20 interceptions in three seasons with the Browns.
Josh McCown (2015-2016)
Signed with the Browns as a free agent prior to the 2015 season, which he entered as the team's starting quarterback. Amassed a 1-10 record in 11 starts as the teams' starter over the course of the two seasons. Completed 60.4 percent of his passes for 3,209 yards, 18 touchdowns and 10 interceptions and set a Browns single-game regular-season record with 457 yards in Cleveland's Oct. 11, 2015 win over the Baltimore Ravens.
Brandon Weeden (2012-2013)
First-round pick (No. 22 overall) in the 2012 NFL Draft. Entered both the 2012 and 2013 seasons as the team's starting quarterback and amassed a 5-15 record over the course of two years. Completed 55.9 percent of his passes for 5,116 yards, 23 touchdowns and 26 interceptions with Cleveland.