CLEVELAND — Cleveland Browns running back Nick Chubb is a not-so-secret weapon, but one will not hear him talk about his accomplishments or personal goals, as he chooses to keep the focus on the team and his teammates.
That is not a façade for the media, either, as Chubb reports to work every day ready to improve his talents by putting forth a strong effort in practice and focusing on his assignments during meetings with his position coach, Stump Mitchell, and offensive coordinator, Todd Monken.
"He does not talk, so it is not just about himself," Monken said. "He is a pretty quiet young man and just a really good football player. I do not think, if you went around the building and asked people about Nick Chubb, it would be pretty difficult to find someone to say a negative thing about him."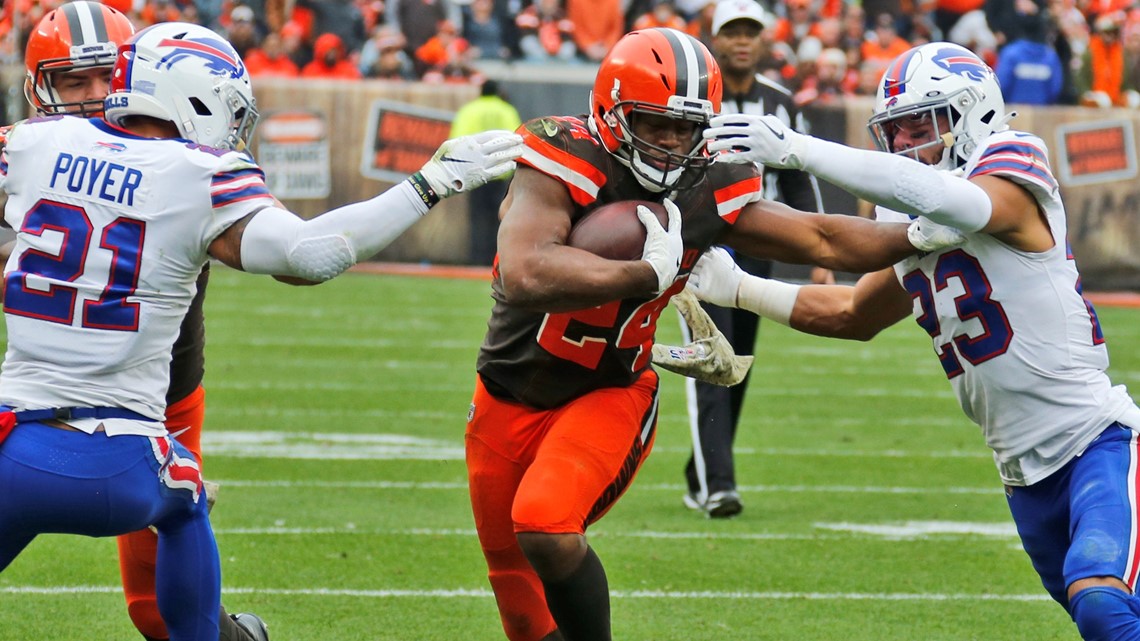 Chubb leads the NFL with 1,408 rushing yards and eight touchdowns with 59 first downs, 11 20-yard gains and four 40-yard rushes against only two turnovers. Also, Chubb has proven to be a multi-dimensional back with his 35 catches going for 277 yards, 13 first downs and four 20-yard plays.
Chubb only helped his chances of finishing 2019 as the NFL's leading rusher in last Sunday's 38-24 loss to the Arizona Cardinals at State Farm Stadium in Glendale, Arizona, as he powered his way to 127 yards and one touchdown, a 33-yard score, on just 17 carries.
Although the Browns added another talented ball carrier to the backfield in Kareem Hunt after he served an eight-game suspension, Chubb's numbers have not dropped off. The second-year rusher from Cedartown, Georgia has registered four 100-yard games and an average of 100.83 yards per game while splitting touches the last six weeks.
"He is a really good football player, works awfully hard," Monken said. "One of our leaders by example is the best way to put it."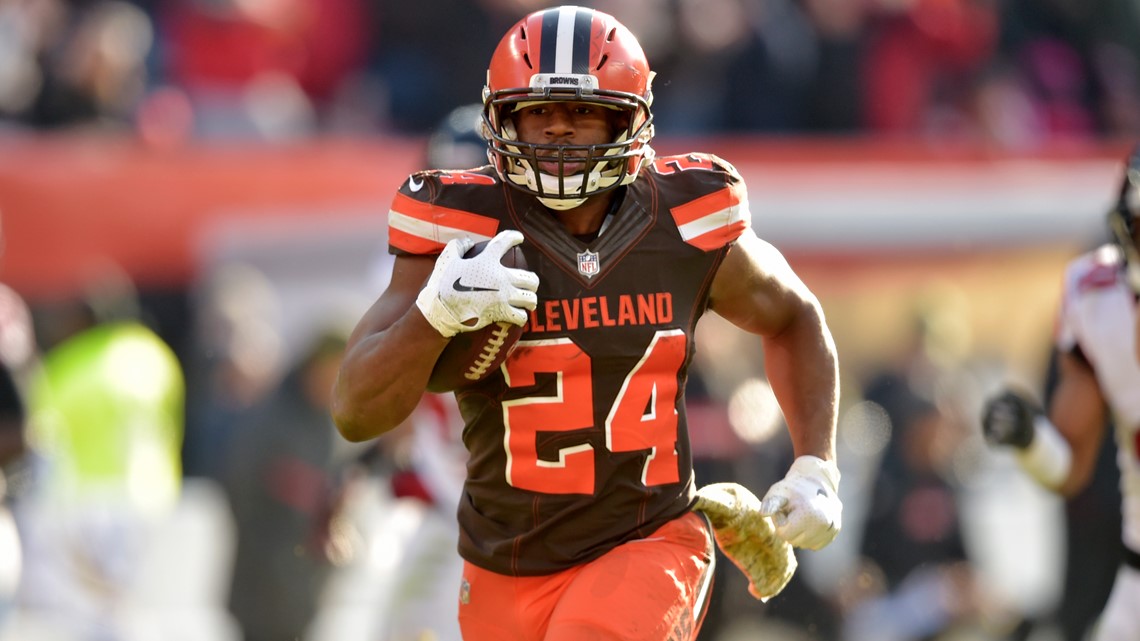 For his efforts, Chubb earned not only an invitation to the 2020 Pro Bowl, but also, the start in the NFL's annual All-Star game, which will be played at Camping World Stadium in Orlando on Sunday, January 26.
It is Chubb's first Pro Bowl selection and marked the first time that a Cleveland running back was selected to play in the NFL's annual All-Star game since Browns Legend Kevin Mack earned the postseason honor following the 1987 season.
Although Chubb is having a standout year, Monken believes he can become an even more complete NFL running back as his career blossoms.
"The biggest thing -- he does work at it -- is just his ball skills and route-running," Monken said.
"I think he is going to continue to develop. He is a natural downhill running back, and that is probably the easiest thing for him, and that is obvious to see. That is nothing that you have not seen. Just the consistency in his route-running and ball skills."