CLEVELAND — The Cleveland Browns are on a mission to build off the successes from the second half of the 2018 season and compete for a championship, and according to wide receiver Jarvis Landry, nothing is going to detract from that mindset.
That "nothing" includes a trade request from running back Duke Johnson Jr.
"It will not be a distraction," Landry said while hosting a fundraiser for the Cystic Fibrosis Foundation at Rhodes High School in Cleveland Friday.
"I think our focus is pretty clear. We want to win the championship, and the guys that are here, that's going to help us do that, let's get it done. We start on what? Tuesday? Thursday? Let's get it done."
Johnson Jr.'s future with the Browns has been the topic of much debate and discussion since the organization signed one-time Pro Bowl ball-carrier Kareem Hunt in early February, and the questions grew louder when he did not show up for the voluntary portion of the offseason program.
Johnson Jr. reiterated his demand to be dealt after reporting for mandatory minicamp last month. Then, Johnson Jr. parted ways with his former agent and hired well-known representative Drew Rosenhaus, who successfully negotiated a release from the Browns for Breshad Perriman after they acquired Odell Beckham Jr. from the New York Giants.
"I just think it's better for me to get ahead of this, and if I'm going to be with a new team, I prefer it be before midseason just to give me a fair shot with the new team and just a chance to actually make a difference and play," Johnson Jr. said of his request.
"Going in midseason is kind of tough, as you've seen with Carlos (Hyde). It's tough just getting in there because they have their guys, they have their system and you've just got to play catch-up."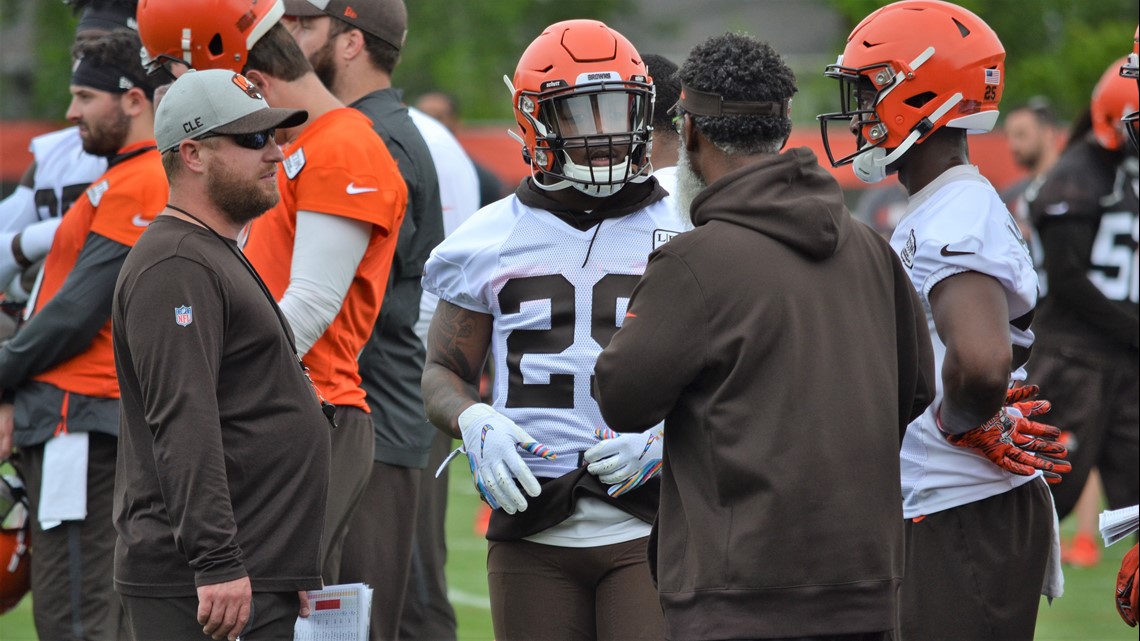 After leading the Browns with 74 catches during the 2017 season, Johnson Jr. caught just 47 passes and got 40 carries. Despite the lightened workload, Johnson Jr. averaged a career-high 5.0 yards per carry and matched a single-season personal best with three touchdown receptions.
Selected in the third round of the 2015 NFL Draft after a record-setting career with the University of Miami, Johnson Jr. has rushed for 1,286 yards and five touchdowns with 71 first downs and five 20-yard bursts on 299 carries over 64 games in four years with the Browns.
Johnson Jr. has turned 235 catches into 2,170 yards, eight touchdowns, 29 20-yard plays, two 40-yard efforts and 103 first downs.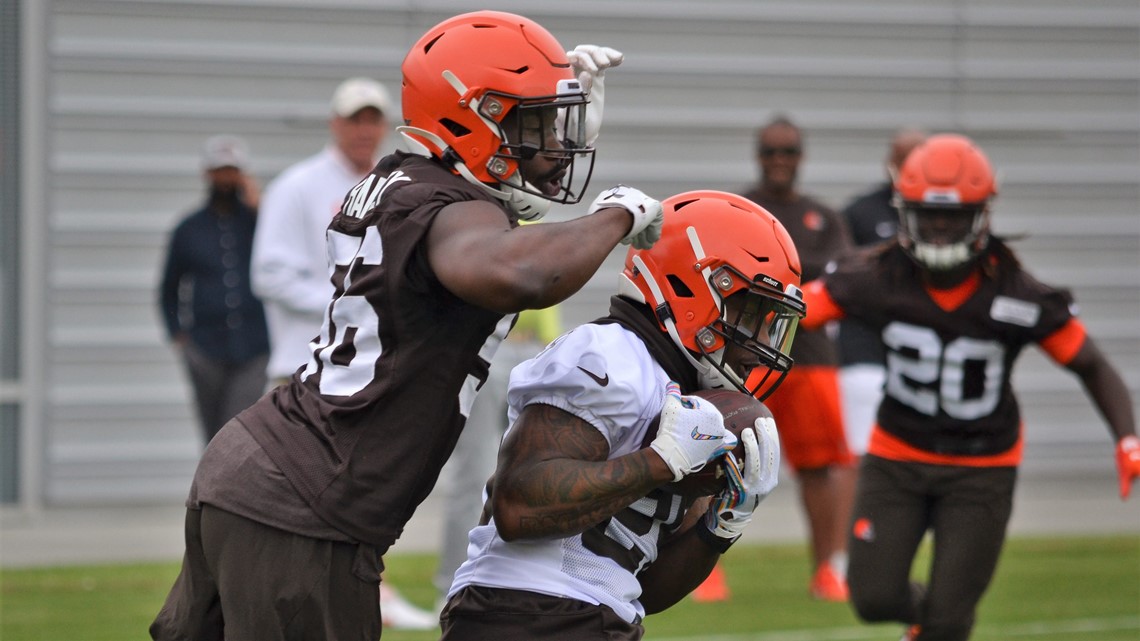 So, what happens if the Browns cannot or do not trade Johnson Jr. before the start of the season?
Well, according to Johnson Jr., the Browns will get the same kind of effort they got during his first four years with the organization.
"I won't be a disgruntled employee," Johnson Jr. said. "I won't be causing scenes and losing focus on what's really important. I won't do that.
"It's about being a professional. There's a lot of things at your job that you don't like and you're not happy with, but that doesn't mean you don't do your job. You still do your job."