CLEVELAND — Cleveland Browns wide receiver Jarvis Landry knows what it is like to lose a loved one to Cystic Fibrosis, and he continues to champion the fight to find a cure for the inherited disorder that affects the lungs, digestive system and other internal organs.
Since Landry lost his high-school sweetheart, Mya Zimmer, in July of 2015 after she fought a long battle, he has made it a personal mission to help those still afflicted by the disorder and that included hosting the Jarvis Landry Sports Challenge at Rhodes High School in Cleveland Friday to raise funds for the Cystic Fibrosis Foundation.
Zimmer was only 24 years old at the time of her passing.
"It means everything," Landry said. "Just having a true personal connection, and then, obviously, having some history and to have the opportunity to be here in Cleveland and be a part of this event was something that once I met everyone, it was like 'I have to be here. I have to be here, you know?'
"We figured out a way to make it possible with the Cystic Fibrosis Foundation and my team, and great-looking event, too."
Landry autographed canvas prints and photos for an auction at an upcoming Cystic Fibrosis Foundation fundraiser, and then, spent the remaining time interacting with the 200 participants in the event, as well as the student-coaches from University School.
Landry even threw a few passes to some of the athletes.
"Since my rookie year, it's something I was trying to figure out who I could get attached to as far the Foundation-wise, Cystic Fibrosis Foundation that can allow me to be a part of events and have my own event in the future," Landry said.
"I ended up having the Jarvis Jam, which was in Miami, and now, to be a part of this for the second year is something that's a great feeling to be here."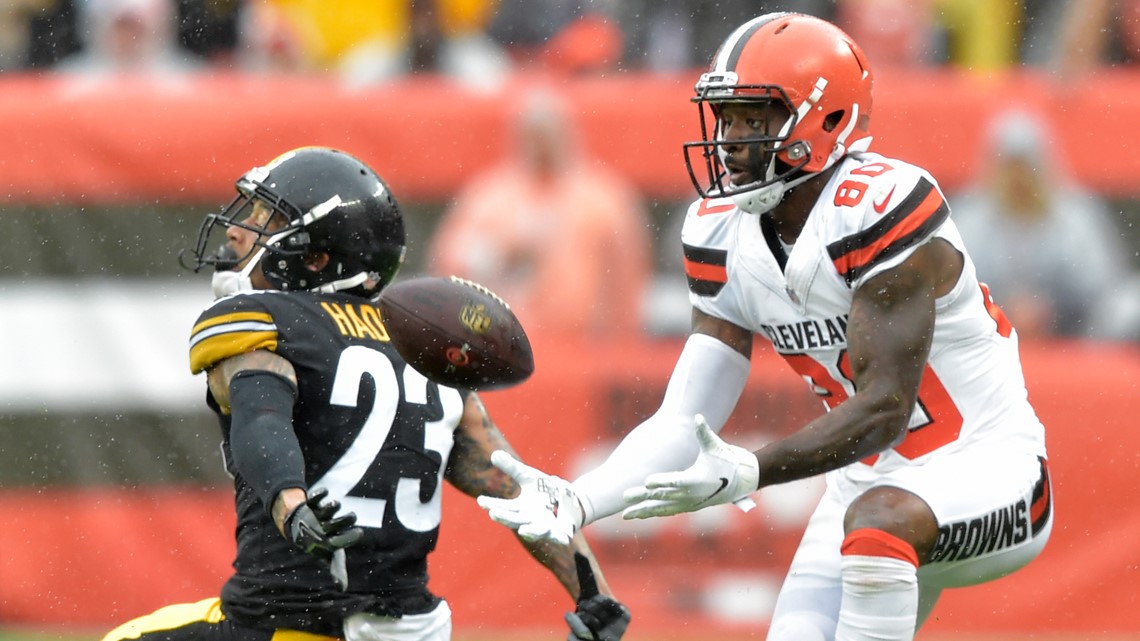 While Landry is "100 percent confident" that a cure for Cystic Fibrosis will be found in the near future, he will continue doing what he can to raise awareness for the cause and be there to support those facing the same challenges Zimmer used to battle.
"I feel like these are much-needed steps, much-needed events and things like this to raise awareness, and I know for me personally, to be able to have the platform that I have and be able to use that to reach more people, make more people aware is more of the reason I'm here today," Landry said.
"I know one thing, that it's a tough battle and the support system has to be there. Events like this, it's finding a bigger support system, bringing together a bigger support system for people that are going through and fighting against Cystic Fibrosis, to find a cure. I think that that's the biggest thing."