CLEVELAND — The Cleveland Browns rewarded one of their offensive linemen with a lucrative contract extension Thursday.
Just eight games away from entering free agency, center JC Tretter re-signed with the Browns for three years and a reported $32.5 million, including $23 million guaranteed, according to Ian Rapoport of the NFL Network.
"It was a blessing," Tretter said after Friday's practice. "Extremely grateful. Just excited to be a Cleveland Brown for three more years. "It is a great feeling. Like I said at the beginning of the season, it is where I want to be and where I want to end up. I am just happy we were able to come to an agreement.
"It is a great feeling. I went into the year understanding the possibility of having to play out all 16-plus games, and then, go from there. Luckily, the two sides were able to lock things down early and kind of take any thought out of the process."
Although Tretter signed the extension Thursday, he very well may have earned his new deal last season.
High ankle sprains have a way of ruining seasons in the National Football League, but Tretter was not about to let that happen last year, not especially with the Browns remaining in the hunt through Week 15 for a Wildcard spot in the AFC Playoffs.
Despite wearing a walking boot both before and after games for the second half of the season, Tretter remained in the starting lineup for an offense that averaged 28 points over the last month of the season and a team that fought its way into the playoff conversation.
"It showed his toughness, and like I said before, football players, when you start training camp, from that day forward, they are never completely healthy and you have to learn in this league how to play hurt," Browns coach Freddie Kitchens said.
"There is a difference between being hurt and being injured, but you have to learn how to play hurt. You also have to learn how to play hurt and play well. It is not a badge of courage to go out and just play hurt. You need to play well while being hurt, and JC did that last year."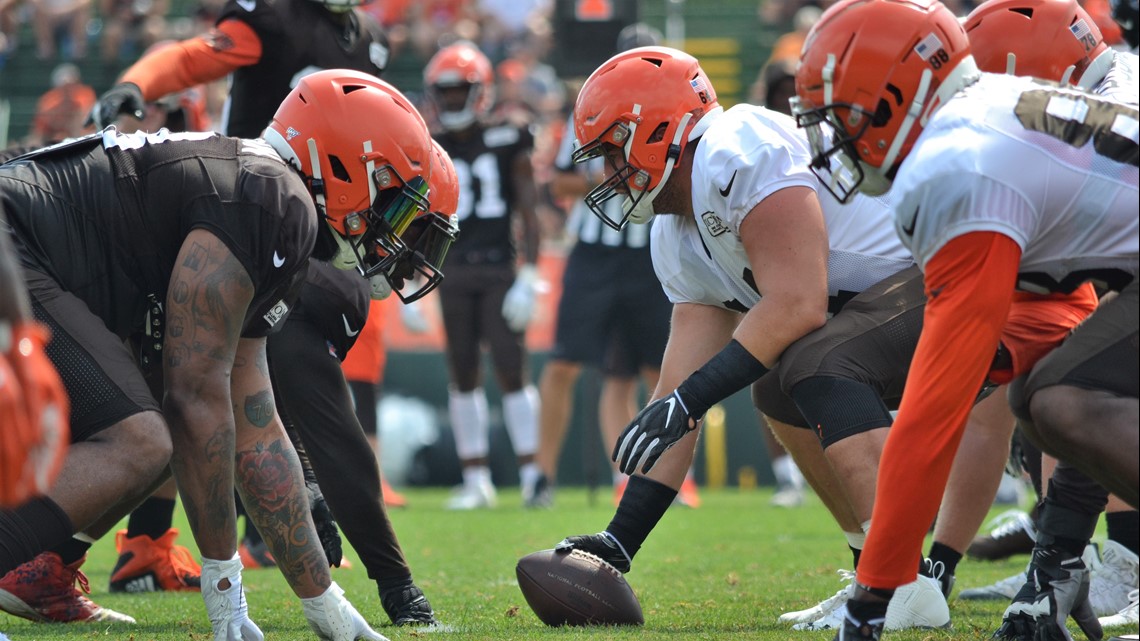 Tretter had durability issues during his first three NFL seasons with the Green Bay Packers, but since joining the Browns, that has not been a problem, as Tretter has played in 40 straight games, all of which were starts.
"I think what it shows you more than anything is we reward guys that play well here, are committed to what they are supposed to do and buy in totally to the team-type concept," Kitchens said.
"JC is all about the team. He is all about the fact that he wants to do what he can do to help us win. I think it shows that, hopefully."