CLEVELAND — It's a very big day for Myles Garrett, and it's a very big day for the Cleveland Browns.
I know that the next season really hasn't officially started, but I would say the Browns ended up with their first victory of the season with the news that the NFL has reinstated Garrett. He's ready to go and back in the fold after serving a six-game suspension (under the terms of an indefinite suspension) after he hit Steelers quarterback Mason Rudolph over the head with his own helmet. It was a horrible scene, and Garrett became a national story.
It's a huge day for Garrett because it's gets his career jump-started again, and he can start working on Chapter 2. He is an amazing football player, and has really only scratched the surface of what he can become as a pass rushing specialist and a guy who can get the quarterback anytime he gets out on the field.
However, the aftermath of the Rudolph situation is something Myles is going to have to deal with. He'll probably be booed everywhere he goes. He's going to have to remake himself, but the only way he can do that is on the playing field.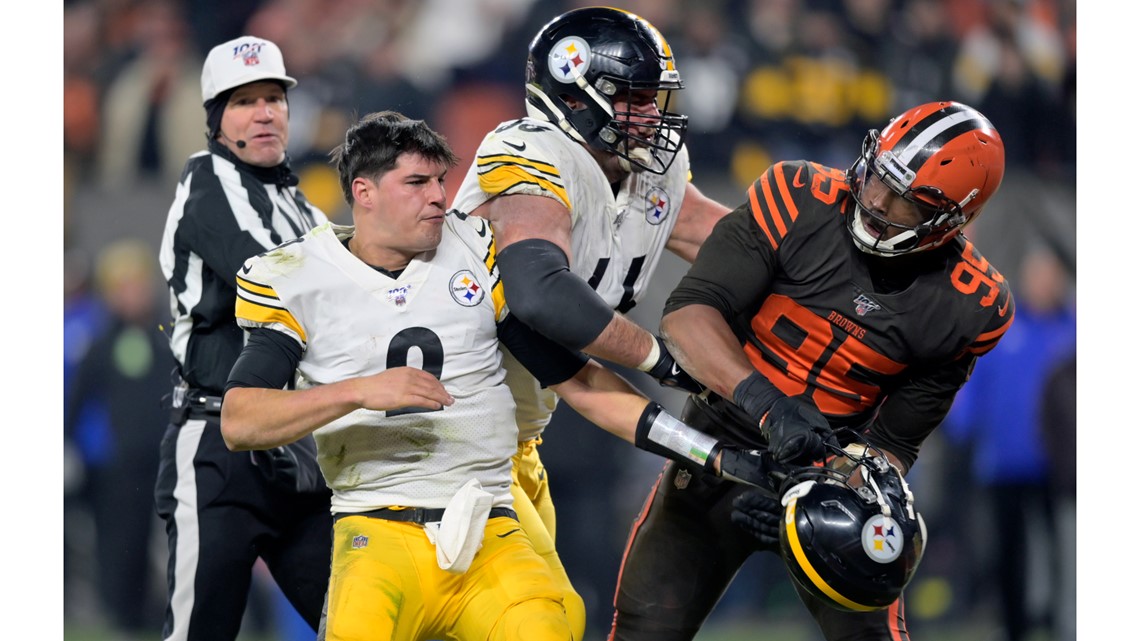 Not only was it an awful moment in his career, but Garrett hurt his own team. He was on course to have an amazing season with 10 sacks in 10 games, but with him gone, the Browns could play no defense. He isn't the total reason why the season fell apart, but without him out there, teams just threw the football in total comfort knowing he wasn't coming off the edge to put their quarterback in any kind of peril. That was a problem, and it became a copycat situation as the losses piled up.
I will say this about Myles Garrett: He took his penalty and penance, not only financially but out in public too. He's got to remake himself, and there's no doubt in my mind he'll be able to do that.
The Browns have to be taking a huge sigh of relief knowing that this is not going to linger into this upcoming season. I think there was a genuine concern that this might go into the first month of the regular season, but instead Garrett will be available immediately.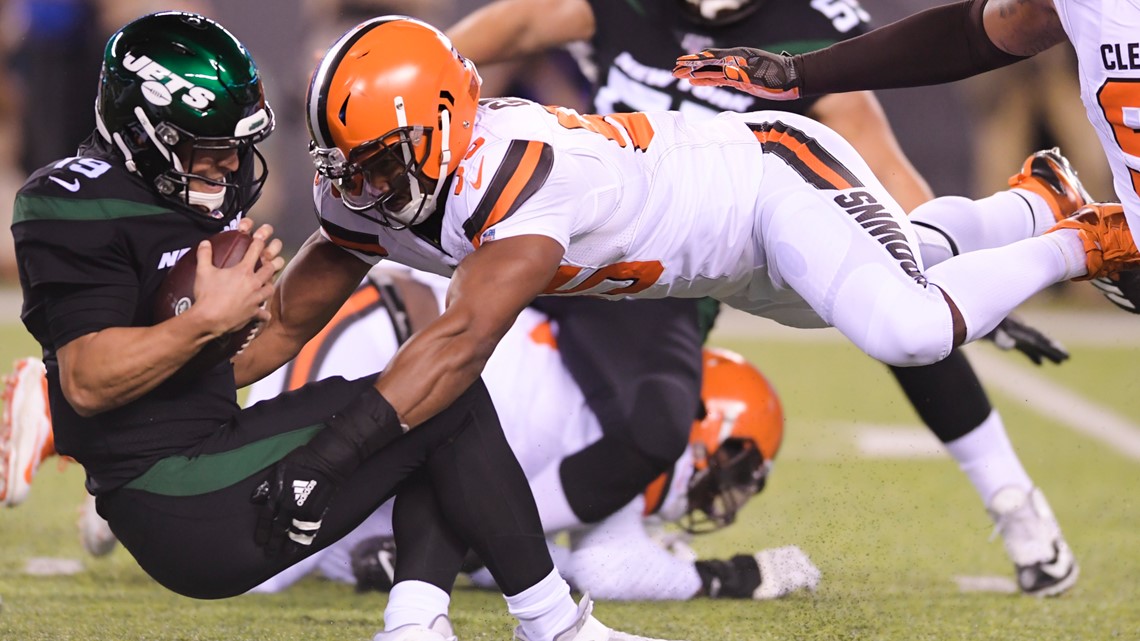 Myles did everything he had to: He attended his own hearing immediately after the incident, took counseling, was remorseful, and took a hit in the wallet of more than $1 million. He's got a lot to make up for right now, but I know he'll be able to do it. He's a good character guy; this was completely out of character for him.
All is not forgiven, but it's time to forget, and for the Browns and for Myles Garrett, it's time to celebrate. He's back out on the field, and Kevin Stefanski and the coaching staff are going to sleep a lot better tonight knowing that on opening day, Myles Garrett is ready to go.