BEREA, Ohio — After leading the Ohio State Buckeyes back to national prominence in college football, could Urban Meyer be eyeing a return to coaching in the NFL ranks with the Cleveland Browns?
The answer to that question, as of now, is "no" according to Browns co-owner Jimmy Haslam, who outlined to the media at team headquarters in Berea Thursday where the Browns have focused their efforts during the franchise's 12th head coaching search since returning to the NFL in 1999.
"Right now, we're just focusing on people with NFL experience," Haslam said when asked if Meyer was a candidate for the Browns' coaching vacancy. "Right now, we're just focusing on people with NFL coaching experience."

The Browns are looking for a coach for the second consecutive offseason after dismissing Freddie Kitchens following Sunday's 33-23 loss to the Cincinnati Bengals at Paul Brown Stadium in Cincinnati.
Kitchens' lone season at the helm of the Browns was anything but successful, as despite a roster bolstered with Pro Bowl-caliber skill players on offense and an edge rusher on defense, the team posted a 6-10 record.
Kitchens is the Browns' second coach to get relieved of his duties after just one season on the job under the Haslam ownership group. The other was Rob Chudzinski, who was dismissed after posting a 4-12 record in the 2013 season.
Like Chudzinski, Kitchens spent just 11 months on the job after being hired in January of 2019.
"I hope we get it right and our head coach is here 10-15 years and our GM is here 10-15 years also," Haslam said. "It's a heck of a lot easier on all of us."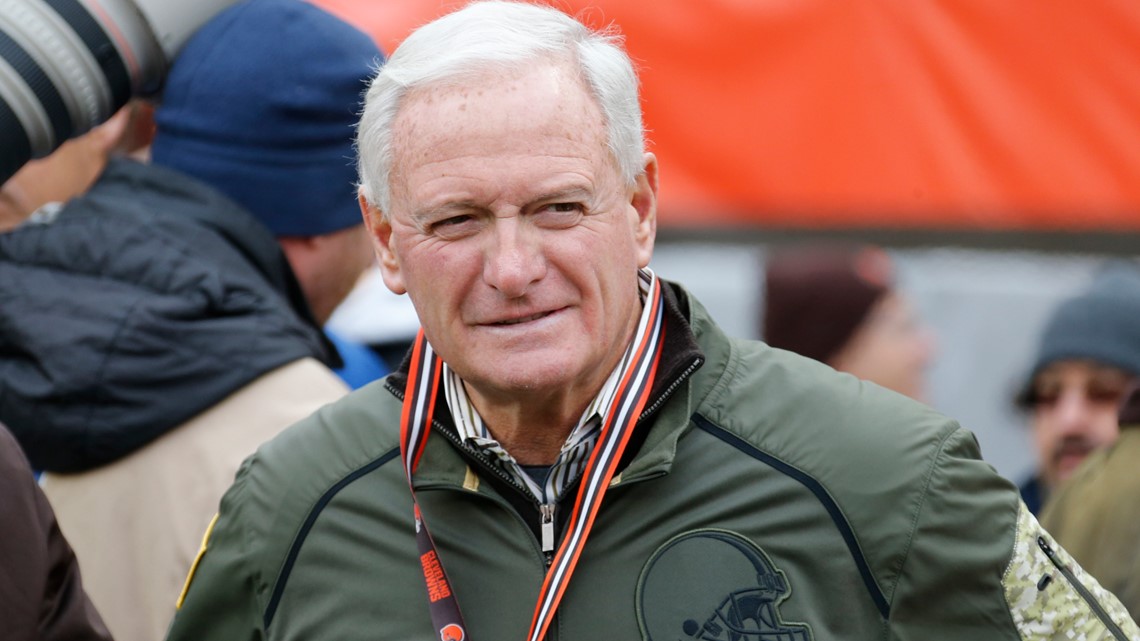 Discipline and turnovers derailed the Browns' once-promising hopes to break the NFL's longest playoff drought, which now stands at 17 consecutive years dating back to the 2003 season.
The Browns officially were eliminated from postseason contention with their 31-15 loss to the AFC North Division champion Baltimore Ravens at FirstEnergy Stadium in Cleveland on December 22, a game that allowed Baltimore to clinch home-field advantage for as long as they remain in the playoffs.
The Browns last qualified for postseason play during the 2002 season.
In addition to missing the playoffs for the 17th straight time, the Browns will finish the 2019 season with a sub .500 record for the 12th consecutive year. The Browns last finished above .500 when they had a 10-6 record in 2007.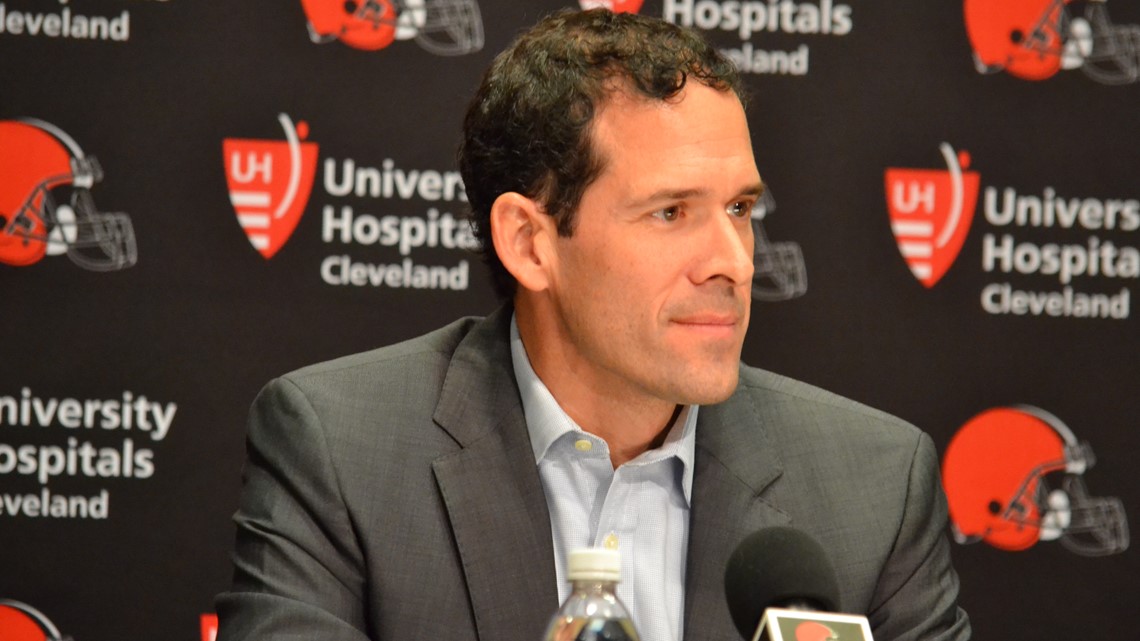 This time around, the search committee includes chief strategy officer Paul DePodesta, Haslam, executive JW Johnson and football administration vice president Chris Cooper, and they will make a recommendation before ownership makes the final decision on the next coach.
"Players want leadership," Haslam said. "They really do want strong leadership, so we're looking for a strong leader, one, someone who's smart, two, has really good football acumen, three, and then, will work within the organization.
"It's not, 'my way or the highway,' but will work within the organization to get the best result. We also want somebody who's a continuous learner, somebody who's trying to get better all the time."