CLEVELAND — What kind of impact could Kareem Hunt have for the Cleveland Browns after returning from an eight-game suspension?
That question was hovering over the Browns and the Pro Bowl-caliber running back for the first nine weeks of the 2019 regular season, but he has answered it by being a lead blocker for Nick Chubb, adding another receiving threat in a spread formation and carrying the ball out of the backfield over his first three games with Cleveland.
"Explosive plays," quarterback Baker Mayfield said. "Even the check down early in the Pittsburgh game the first time we played them, he takes it, gets the first down and converts. It is just the little stuff to where it could become a big play. He is that type of guy."
Center JC Tretter added, "He is a huge weapon to have. He is just another weapon that, similar to Nick, we know if we get something blocked up for him, he can take it to the house. He has been a great addition. He has done everything we have asked him. He has been willing the first week back to be a blocker and do all those things just to help the team. That has been a great asset for us."
In three games with the Browns, Hunt has rushed for 79 yards and five first downs on 18 carries, an average of 4.4 yards per rush, and 15 receptions for 99 yards with another five first downs and one 20-yard play.
In last Sunday's 41-24 victory over the Miami Dolphins at FirstEnergy Stadium, Hunt rushed for his first touchdown with the Browns.
It had been a full calendar year since Hunt last scored a touchdown in a regular-season game in the National Football League, but that time came to an end…and in front of the home fans no less.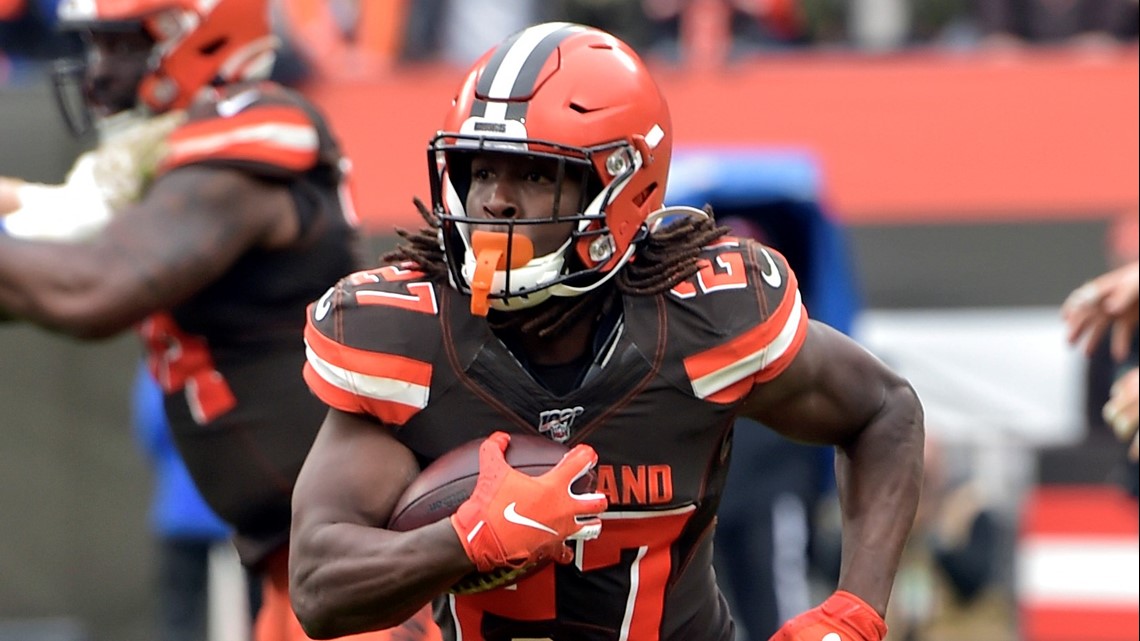 After returning from an eight-game league-mandated suspension and going his first two games in orange and brown without a score, Hunt rushed for a six-yard touchdown and gave the Browns a 28-0 lead over the Dolphins with 1:01 remaining in the second quarter.
Hunt's touchdown run capped off a nine-play, 73-yard drive that took nearly five minutes off of the second-quarter clock after the defense gained possession by intercepting Miami quarterback Ryan Fitzpatrick on a third-down pass.
"I think Kareem has had a tremendous impact from the standpoint of showing how unselfish he is, and then, once he has the ball in his hands showing how explosive he can be," Browns coach Freddie Kitchens said. "You always have to account for where he is, and I think that opens up other guys, so I think he has been a tremendous asset."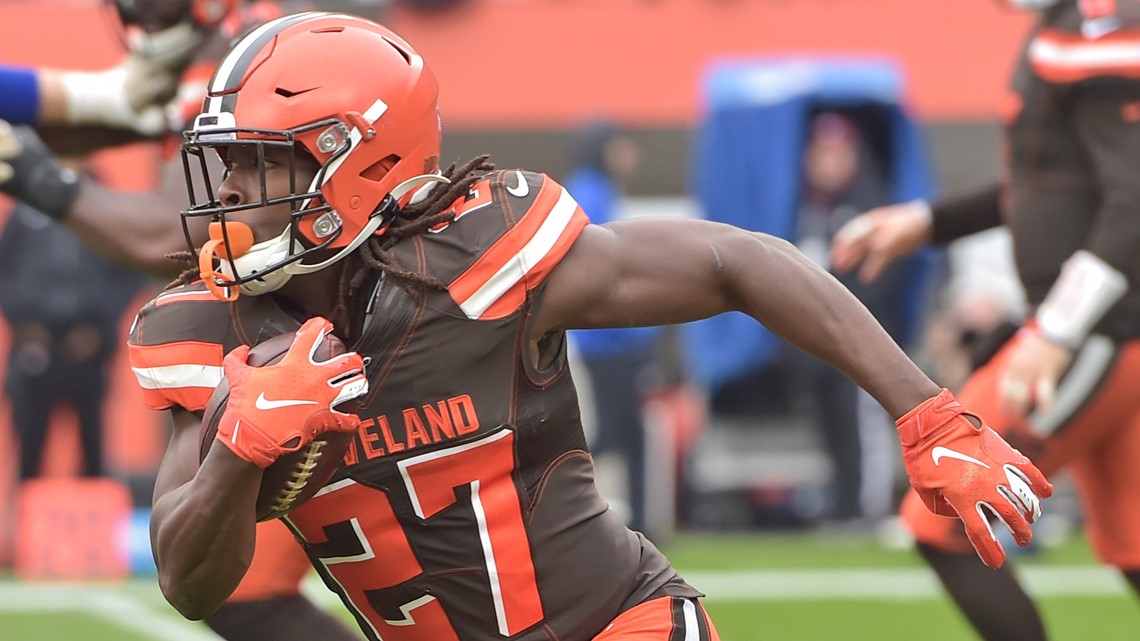 Hunt has made a positive impact despite being limited nearly all of training camp with an injury, missing six weeks of practice and eight games while serving a suspension for a string of off-the-field incidents, including assaulting a woman at The 9 Cleveland hotel/apartment complex.
To Kitchens, "there is no doubt" that Hunt will make the most of his second chance in the NFL with the Browns.
"When a person is down and feels like people have given up on him, sometimes that is when you see the best in people," Kitchens said. "I think Kareem is certainly that. He has a big supporter within myself, this organization, (GM) John Dorsey and his teammates, more importantly.
"Kareem has a big hand in that by returning the favor with his support, and of course, his skill on the field. On and off the field, Kareem has continued to try get better each and every day, and he has been doing a great job of that and staying focused in doing that."