CLEVELAND — As we all know, the Cleveland Browns' 2020 season has been quite a crazy ride. And hopefully for the city of Cleveland, that ride won't stop until the calendar flips to February and the Browns are in the Super Bowl.
But this season has also been very crazy for the Cleveland Browns Radio Network team.
Every Browns road game, the Voice of the Browns Jim Donovan and his partner, Doug Dieken, call the game off a television monitor from FirstEnergy Stadium.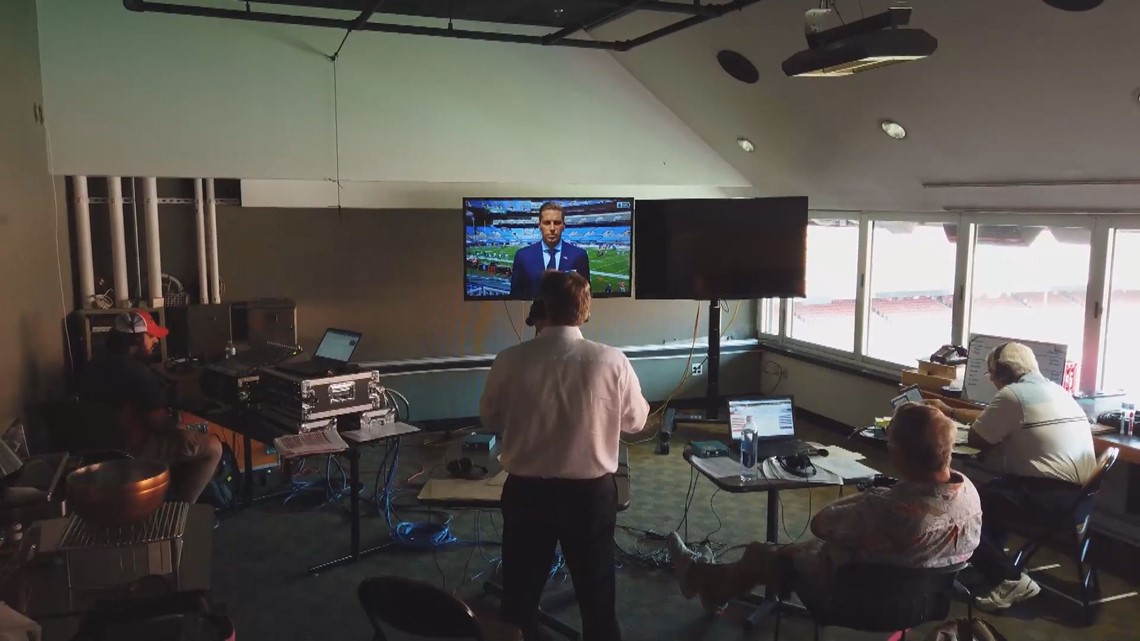 "Believe me, it's an experience I will never forget," said Donovan back in September after the Browns' first game of the season.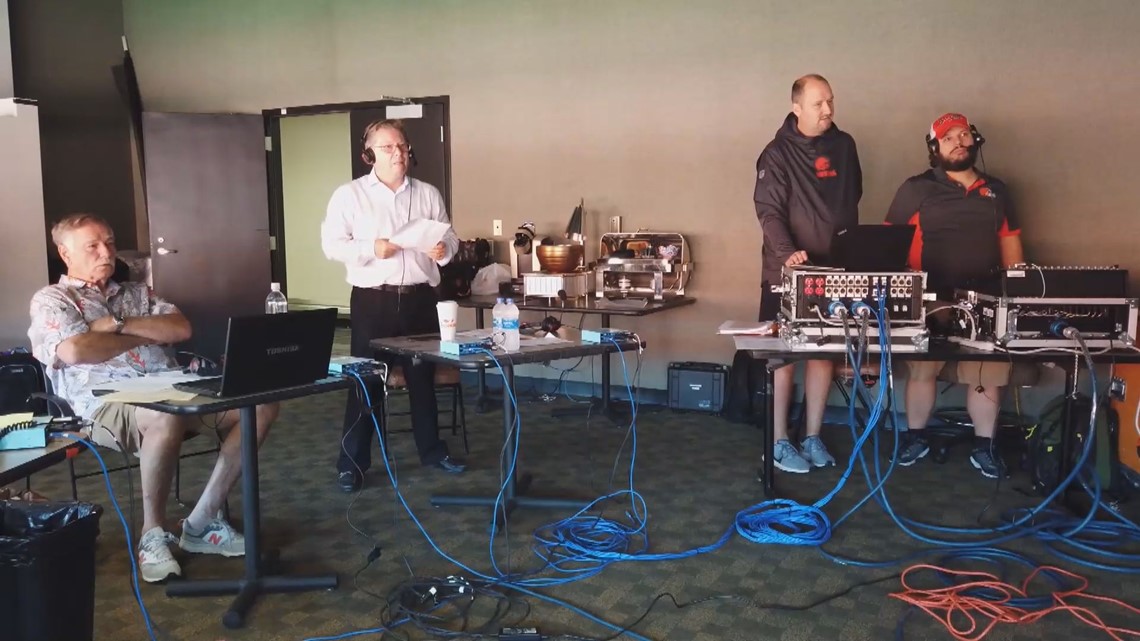 Fast forward to last night as Jim got to call his first Browns playoff game.
And despite being over 130 miles away, the emotion and enthusiasm remained the same as if he was at Heinz Field in Pittsburgh.
You can relive the excitement in Jim's voice as he calls the final moments of the Browns' 48-37 Wild Card victory over the Pittsburgh Steelers in the video player below.
Last week, the excitement was just as raw for Donovan when the Browns clinched their first playoff spot in 18 years.
"12,000 are going crazy inside FirstEnergy Stadium, and wherever you are this is starting to become very, very real that the Browns are going to go to the playoffs," Donovan said while describing the game's final seconds Sunday. "They're in victory formation, and Baker Mayfield takes a knee. The clock will wind down. An amazing story! The Browns will get their 11th win of the year! They'll go to 11-5 and they're going to the playoffs! Unbelievable! What a season!"
Let's just hope when the Cleveland Browns play next month, that the room where they normally broadcast an away game will be completely empty. And Jimmy and Deek will be at the 50-yard line broadcasting from Raymond James Stadium in Tampa, Florida: the home of Super Bowl LV.