CLEVELAND — There has been plenty of talk about cleats being worn by Cleveland Browns players throughout the 2019 season, but this time around, the conversation is for good reason, as several athletes will be representing charities during Sunday's game against the Cincinnati Bengals at FirstEnergy Stadium in Cleveland.
As part of the NFL's My Cause, My Cleats campaign, 20 Browns players designed custom cleats to raise awareness for initiatives near and dear to the hearts of the individuals. The My Cause, My Cleats campaign launched in 2016 after a collaboration from the NFL and players throughout the league.
Browns quarterback Baker Mayfield and wide receivers Odell Beckham Jr. and Jarvis Landry are among the 20 current players participating in the event.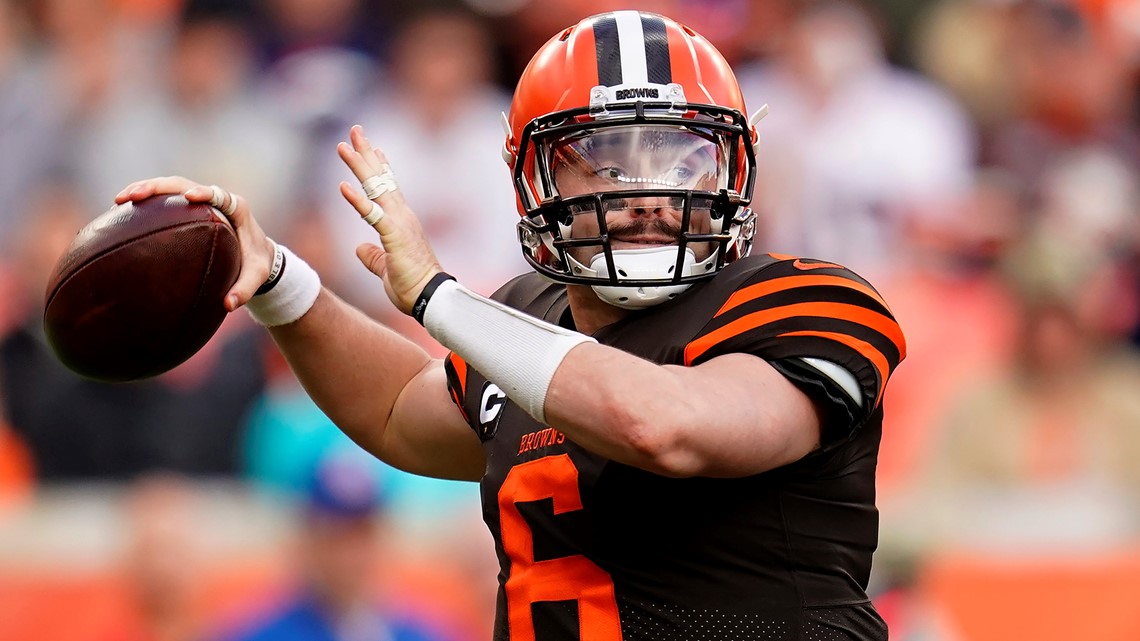 Mayfield will be supporting Special Olympics (#StandWithRayden) to help those with intellectual disabilities achieve physical fitness and compete in sports, while Beckham Jr. will be raising awareness for the Berea Animal Rescue Friends (ARF), a no-time-limit shelter that rescues stray and homeless companion animals and provides medical care while working to find permanent homes.
Landry will be wearing cleats themed to represent the Cystic Fibrosis Foundation. It is one of the many ways Landry supports the Cystic Fibrosis Foundation, as he lost his high school sweetheart, Mya Zimmer, in July of 2015.
Days before training camp, Landry hosted the Jarvis Landry Sports Challenge at Rhodes High School in the Old Brooklyn section of Cleveland and funds from the event benefited the Cystic Fibrosis Foundation.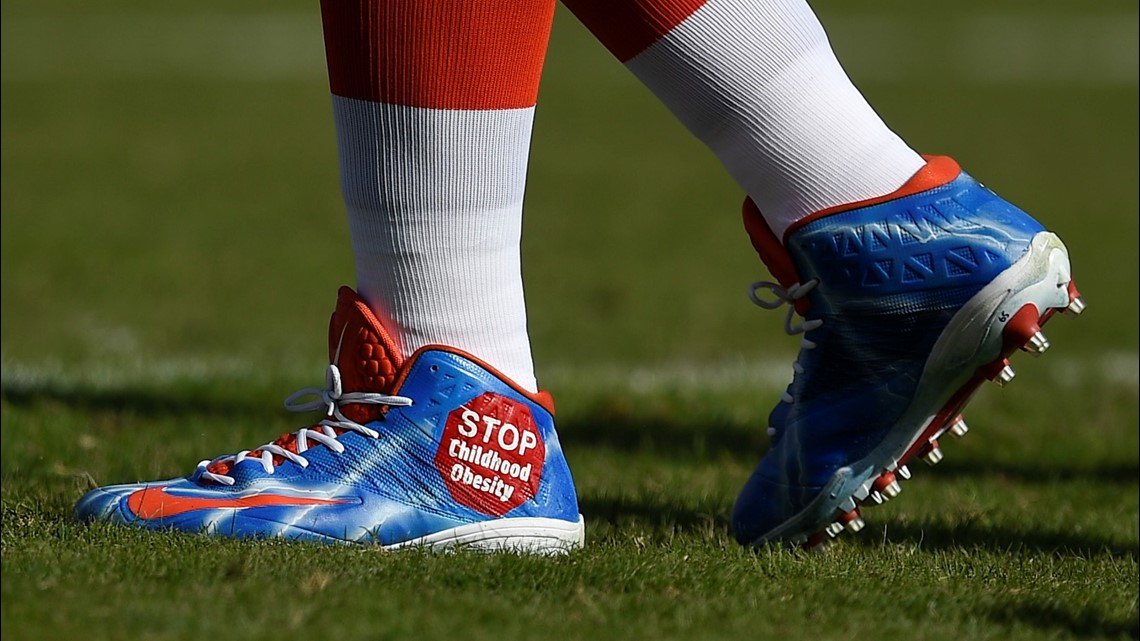 Here is the full list of charities/causes that will be represented by Browns players Sunday:
Special Olympics (Mayfield)
Berea Animal Rescue Friends (Beckham Jr.)
Cystic Fibrosis Foundation (Landry)
American Heart Association (guard Joel Bitonio)
Uplifting Athletes (defensive tackle Brandin Bryant)
Dream the Impossible for mental health awareness in the African-American community (safety Juston Burris)
T.J. Carrie Foundation/Heart Disease (Carrie)
Asthma and Allergy Foundation of America (tight end Demetrius Harris)
Fuel Up to Play 60/Gun violence prevention (running back Dontrell Hilliard)
Infertility/The National Alliance of Mental Illness (tackle Chris Hubbard)
Ocean conservancy (running back D'Ernest Johnson)
American Cancer Society/Breast Cancer (tackle Kendall Lamm)
Domestic Violence and Child Advocacy Center (tight end David Njoku)
Fuel Up to Play 60/Youth health and wellness (defensive tackle Larry Ogunjobi)
United Way of Greater Cleveland/Stuttering Association for the Young (safety Damarious Randall)
Freedom for Animals (wide receiver Damion Ratley)
National Multiple Sclerosis Society (safety Sheldrick Redwine)
Boys and Girls Club (defensive tackle Sheldon Richardson)
Sherpa Education Fund (linebacker Joe Schobert)
Back the Blue/Police Force (kicker Austin Seibert)
Lung Cancer (cornerback Tavierre Thomas)
Make Them Know Your Name Foundation/Heart health (cornerback Denzel Ward)
Autism awareness (linebacker Mack Wilson)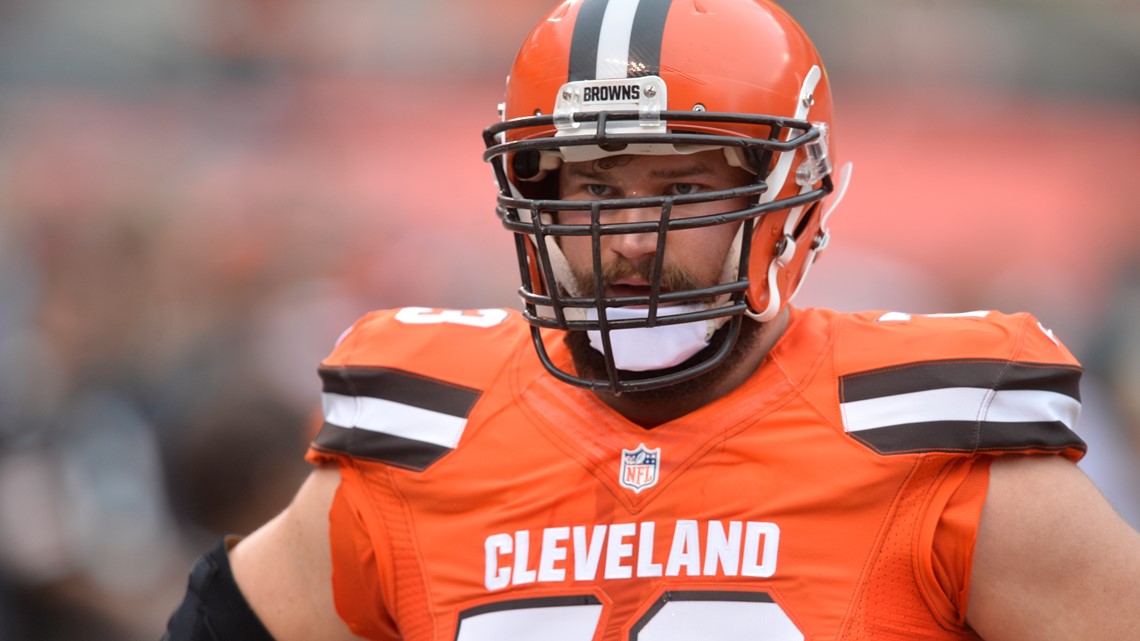 Along with the current players, former Browns Pro Bowl left tackle Joe Thomas, now a television analyst, will be rocking a pair of custom cleats designed by the NFL Network's "GameDay Kickoff" team.
The son of a teacher, Thomas and his wife, Annie, have been ardent supporters of education initiatives during their time in Cleveland, namely holding an annual fall shopping trip for local teachers at the Kids in Need Resource Center.
Thomas' cleats will be promoting the Cleveland Browns Foundation's "Get 2 School, Stay in the Game!" effort with the mission of ending chronic absenteeism and promoting the importance of school attendance.