CLEVELAND — Will new Cleveland Browns head coach Kevin Stefanski insist on holding dual roles as the offensive play-caller on game days?
That question was asked on social media and sports talk radio plenty of times since news broke of Stefanski's hiring on Sunday morning, and in his introductory press conference at FirstEnergy Stadium Tuesday, the new coach seemed open to delegating the play-calling role if it is best for the team.
"I think we're going to work through that," Stefanski said. "As we put the staff together, if there's someone that's on staff that I feel gives us the best chance to win, that person will call the plays. It doesn't have to be me.
"I'm all about what's best for the Cleveland Browns. If that's me calling plays, great. If it's not, I'm fine with that, too."

Over the tenures of the last four coaches hired by the Browns since the Haslam family purchased a controlling stake in the franchise in October of 2012, Hue Jackson and Freddie Kitchens insisted on calling the plays for the offense because it was what helped them get the opportunity to move up the coaching ladder.
Kitchens was hired as the head coach after just eight games calling plays on an interim basis during the 2018 season, and in 2019, the Browns' offense never developed the kind of consistent production required to have success on game day.
When pressed on the matter, Stefanski jokingly gave a nod to his father's background as an NBA executive with multiple teams.
"I want to be the point guard for this organization," Stefanski said. "I want to bring the ball up, and then, I want to share the basketball and let someone else get the easy bucket."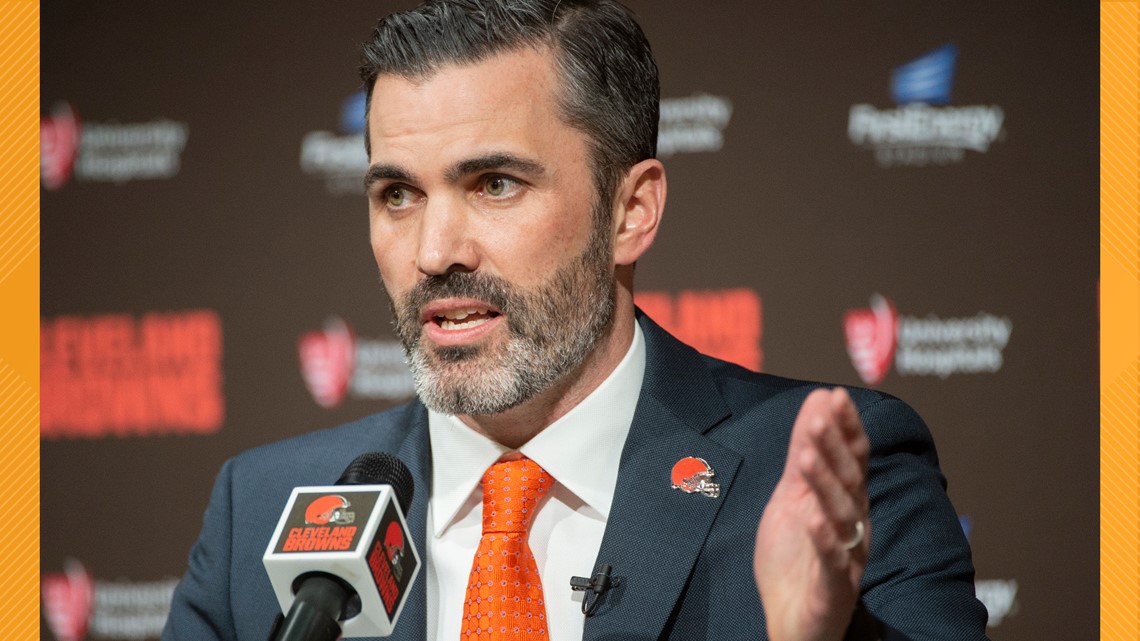 Stefanski was chosen to be the next Browns coach over several top offensive coordinators around the league, including Eric Bieniemy (Kansas City Chiefs), Josh McDaniels (New England Patriots), Brian Daboll (Buffalo Bills) and Greg Roman (Baltimore Ravens), as well as a Super Bowl winner in Mike McCarthy.
The interim offensive coordinator in the final weeks of the 2018 season, Stefanski was given Minnesota's play-calling duties full time heading into 2019, and the results were positive.
The Vikings averaged 25.4 points, 353.5 yards of total offense and 133.3 rush yards per game. They finished top 10 in points scored (eighth) and rush yards (sixth) while being in the middle of the pack in the NFL in total yards.
"I do believe you get better as you go, as you take in reps," Stefanski said. "As a play-caller, you make a lot of decisions on game day. You're making 70 decisions and you're going quickly. You're making quick decisions.
"Fortunately, I'll be surrounded by a bunch of really good coaches, and I think we'll have the players that equip a play-caller with some confidence in calling plays."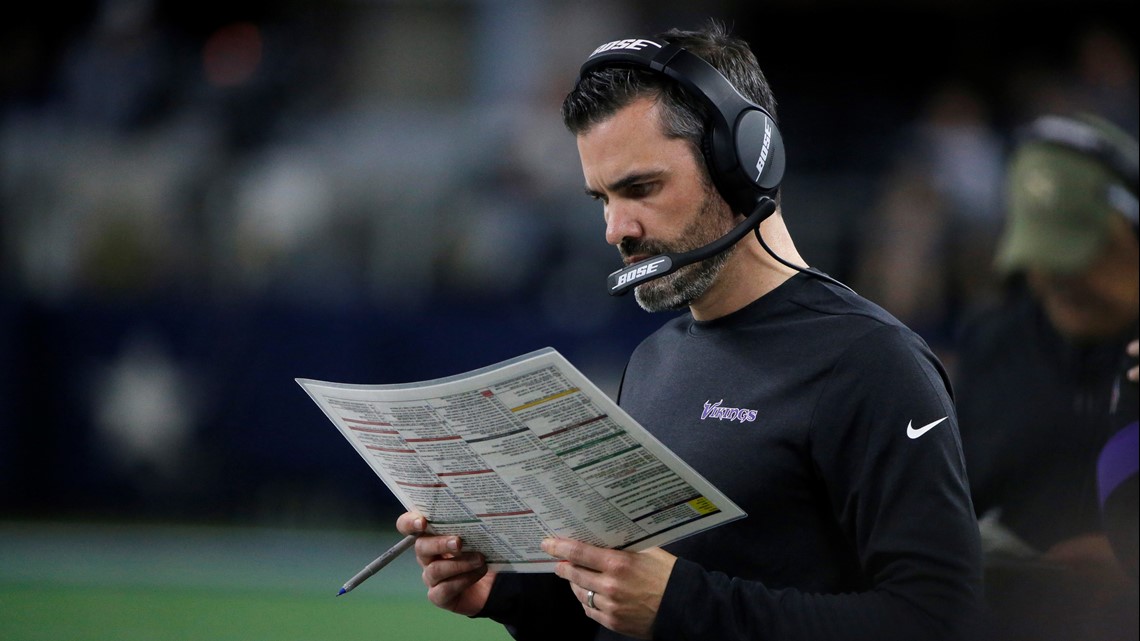 When Stefanski builds his coaching staff, he will look for selfless people who have the ultimate goal of building the Browns into a winning organization after a 12th straight year with a losing record and 17th consecutive season without a playoff appearance.
"Everyone knows the Harry Truman quote, 'It's amazing what you can accomplish when no one cares who gets the credit,' and that's what I believe we have in our building," Stefanski said. "We have great people, and we're going to add to it.
"I'm ready and willing and excited to lead from out in front. I'm also ready and willing to step back."