CLEVELAND — Cleveland Browns running back Nick Chubb is a player who prefers to let his performances on the football field speak for themselves, going out of the way to deflect praise, instead choosing to share it with teammates, and never showing up opponents with an elaborate celebration after a big gain.
Chubb's team-first mindset and business-like approach to the game led the Browns to nominate him for the sixth annual Art Rooney Sportsmanship Award earlier this week, an annual honor given to players "who exemplify outstanding sportsmanship on the field."
"Nick goes about his business every day," Browns coach Freddie Kitchens said prior to Wednesday's practice in Berea.
"He takes great pride in how he prepares, how he performs and how he practices, and he exemplifies everything you want in a football player, and we've got other guys that exemplify those same things, but Nick does it on an every-day basis."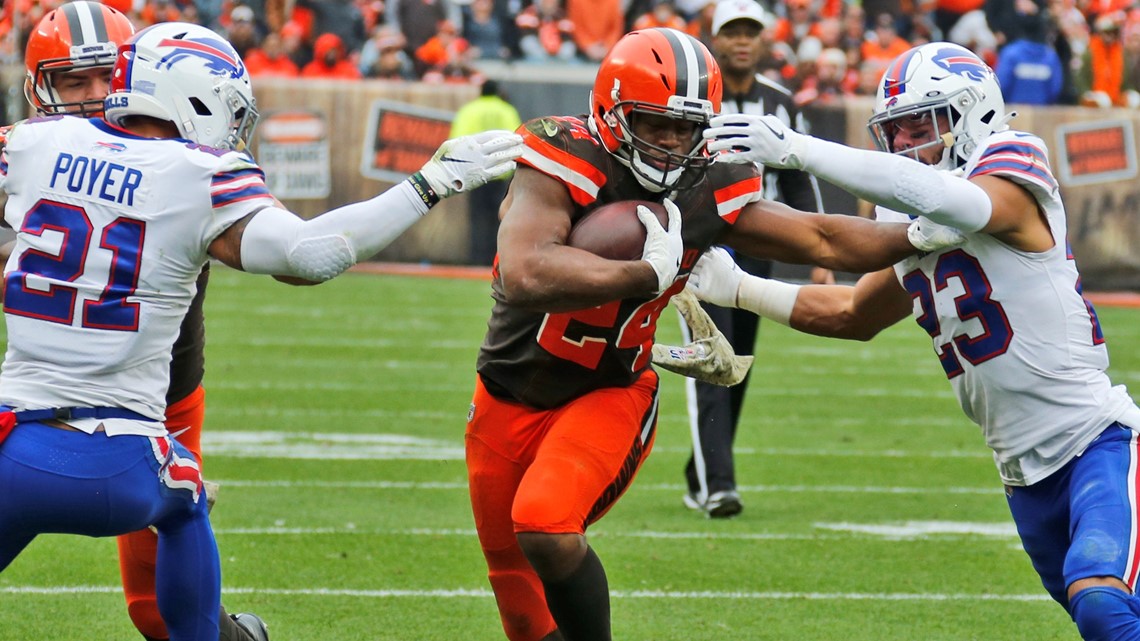 Chubb has rushed for 1,011 yards, six touchdowns and 37 first downs with eight 20-yard gains and three 40-yard bursts. Additionally, Chubb caught 27 passes out of the backfield for 166 yards with one 20-yard gain and eight first downs.
Currently, Chubb is third in the NFL in rushing yards, just 48 yards behind Carolina Panthers standout Christian McCaffrey, second in carries, eighth in average yards per attempt, and tied for 10th in rushing touchdowns.
Chubb's 88-yard touchdown run in a 40-25 win over the Baltimore Ravens on September 29 is the second-longest play in the NFL this season, and his 1,177 total scrimmage yards are fourth most in the league.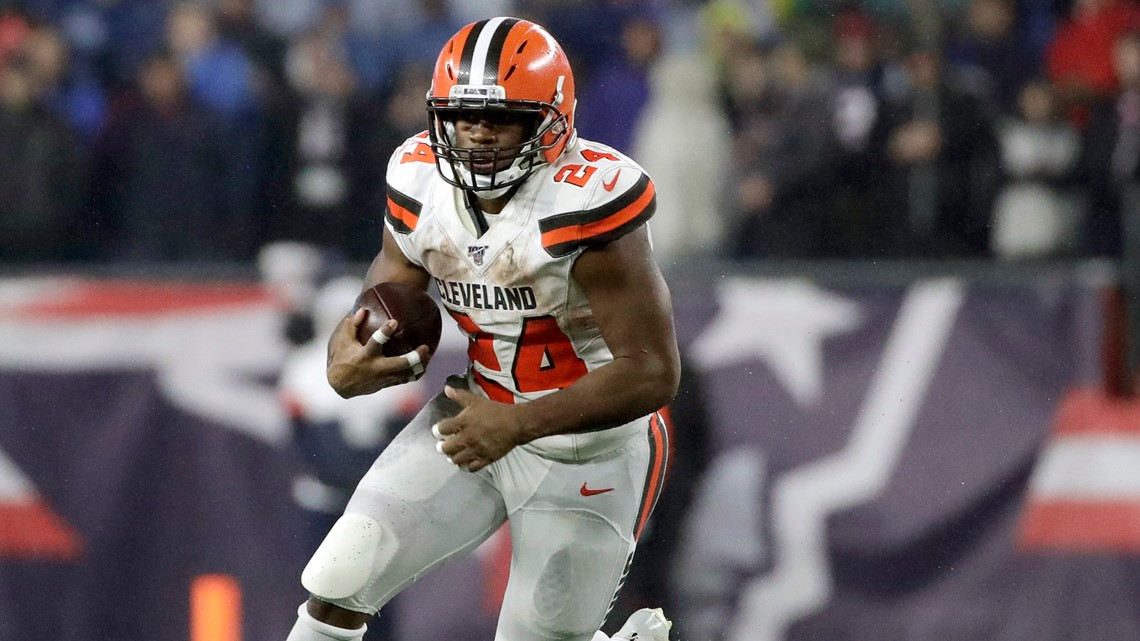 Chubb is the NFL's only player to reach at least 90 scrimmage yards in nine games this season. Chubb's 10 consecutive games with at least 75 scrimmage yards is the NFL's longest active streak and is the first time a Browns player achieved the feat since Earnest Byner in the 1985 and 1986 seasons.
Chubb has four 100-yard rushing games, three 40-yard scampers and the first player to reach 1,000 rushing yards this season.
"I think Nick really does a good job of maintaining his composure in whatever the situation is, maintaining his emotions," Kitchens said. "He has an internal desire to be good and he recognizes that it's just one play, just how you perform on that one play and just the magnitude of that play is just a small part of the game.
"I'm not surprised. He keeps his emotions in check because I think he feels that's the way he performs the best and I think he's always going to do what he does, what he thinks is best to perform at his best."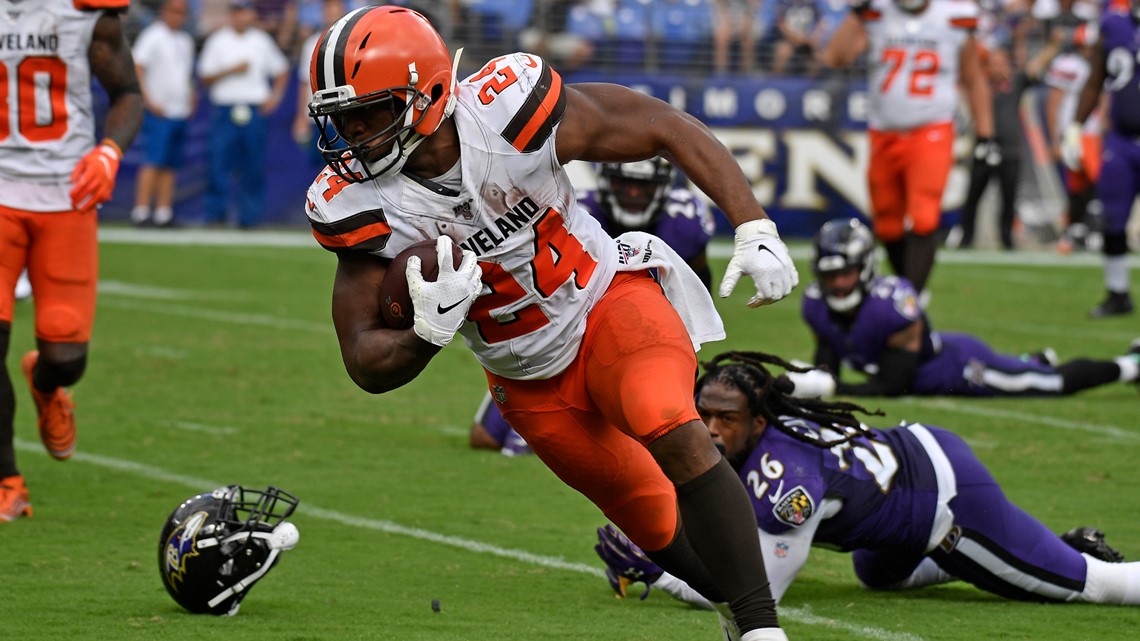 Over the last two weeks, Chubb has teamed with Kareem Hunt out of the backfield, and the results have been positive, as the Browns have rushed for 251 yards, and that is a dynamic that could lead the way for the offense over the remaining six games of the 2019 regular season.
"He is just a workhorse," quarterback Baker Mayfield said of Chubb. "That is what he does on the good plays and the bad. A lot more good than bad, but he is always that same consistent person. That is why he is a great teammate and a great guy to have on our team."