CLEVELAND — Running back Kareem Hunt is set to make his debut with the Cleveland Browns against the Buffalo Bills after serving an eight-game suspension for off-the-field incidents, namely assaulting a woman at a Cleveland hotel/apartment complex in February of 2018.
After having football taken away from him for nearly a year, Hunt is "no doubt" ready to make an immediate impact on the field and help the Browns get back into the win column, which would break a four-game losing streak that dropped the team to third place in the AFC North Division.
"Very eager, excited, can't wait to get back out there on the field and help this team," Hunt said following Thursday's practice.
"Three-hundred forty-two days, 342 days and I've been counting down. I'm just excited. A lot of mixed emotions, high and low. It's going to be a fun and emotional game, and I'm definitely excited to get back out there and do whatever I can, play a role and help this team win."
A native of Willoughby and graduate of South High School, Hunt is happy to have a chance to restart his NFL career for his hometown team.
When the time comes to run out of the tunnel at FirstEnergy Stadium and take on the Bills, Hunt understands the experience of playing in the NFL will "feel a bit different touching the field" because he did something to warrant the game being taken away from him.
"It means so much to me," Hunt said.
"It made me really appreciate it more. Waking up every morning and coming here to work, even though there were days I didn't like doing it, but now, it's like, 'Yeah I get to go to work today,' and it's just a great feeling to be able to come here and train, put the grind in."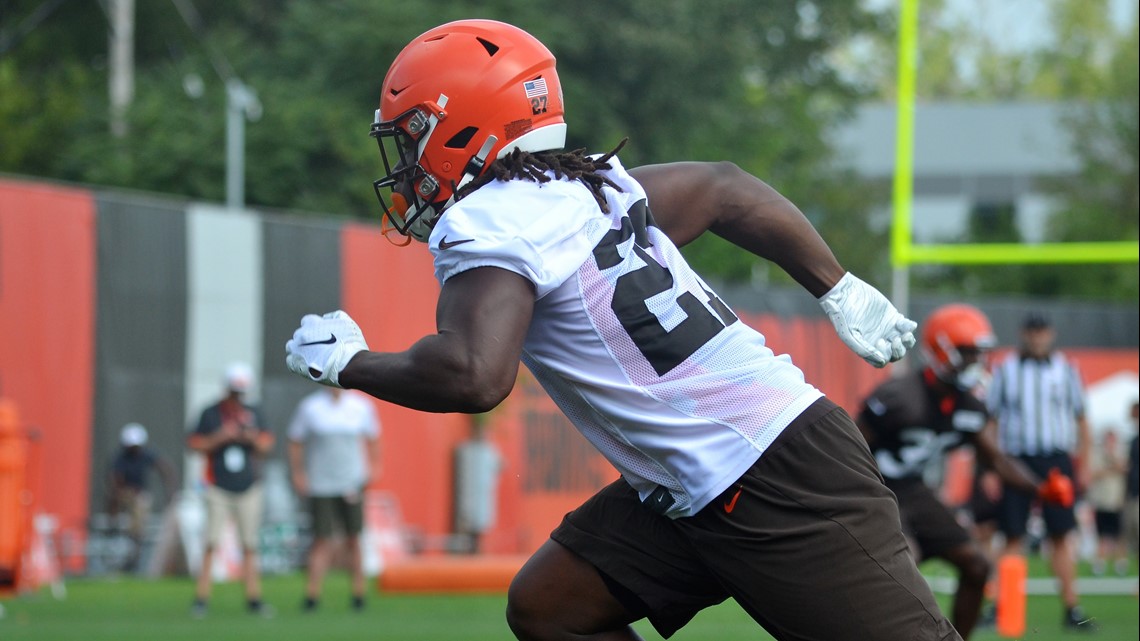 In two years with the Kansas City Chiefs, Hunt rushed for 2,151 yards and 15 touchdowns with 106 first downs, 19 plays going for at least 20 yards and four 40-yard gains. Additionally, Hunt caught 79 passes out of the backfield for 833 yards and 10 touchdowns, including a single-season career high of seven in 2018.
As a rookie in 2017, Hunt went from not expected to have a large role in the offense to rushing for an NFL-best 1,327 yards on 272 carries, an average of 4.9 yards per attempt, which earned him a spot on the AFC Pro Bowl team.
In addition to his talents, Hunt has shown the Browns that he is determined to better himself off the field by making weekly visits to area high schools to share his cautionary tale of letting off-the-field incidents derail a lifetime of hard work.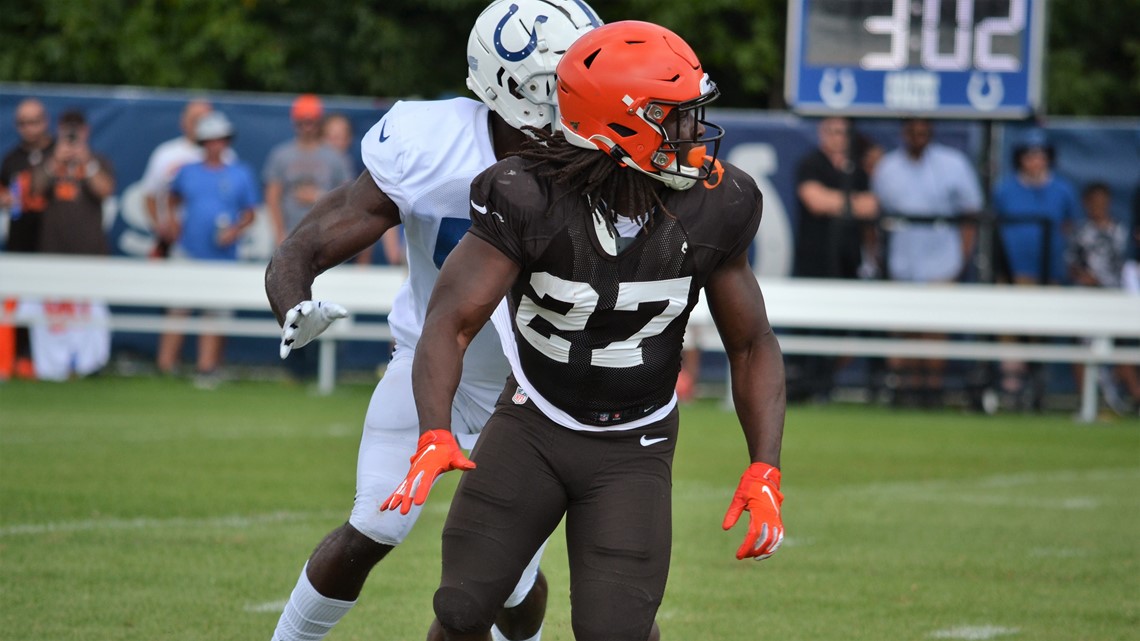 Hunt is committed to keep on a good path and not put in jeopardy a career and hat required a lifetime of hard work to achieve.
"Honestly, I had a lot of time to just sit and reflect and think, just look at the big picture," Hunt said. "I've been able to stay on top of things like thinking before you act and not react to the little things and just keeping your emotions to yourself. I feel like my emotions were very high last year, and now, I kinda settled down a little bit.
"Whatever they give me, I'm going to try to take advantage of every opportunity when I get the football or without the football. I'm going to try to make that touchdown block or anything. Whatever the role is, I'm going to take it."