CLEVELAND — The Cleveland Browns gave running back Kareem Hunt a second chance at a career in the National Football League after he was released by the Kansas City Chiefs when video of an off-the-field incident was made public, but that opportunity could be wearing thin.
Recently, Hunt was pulled over by Rocky River police, and during a search of the car, small amounts of marijuana were found in a backpack. Although police did not cite him for the possession, and instead, simply confiscated the contraband, Hunt's employers were not happy by the incident.
"It's not good," owner Jimmy Haslam said after introducing Andrew Berry as the Browns' new general manager at team headquarters in Berea Wednesday. "Kareem knows he has to do better. Kevin and Andrew have talked to him about it, and I'll just leave it at that.
"What he did was not acceptable. He's got to do better."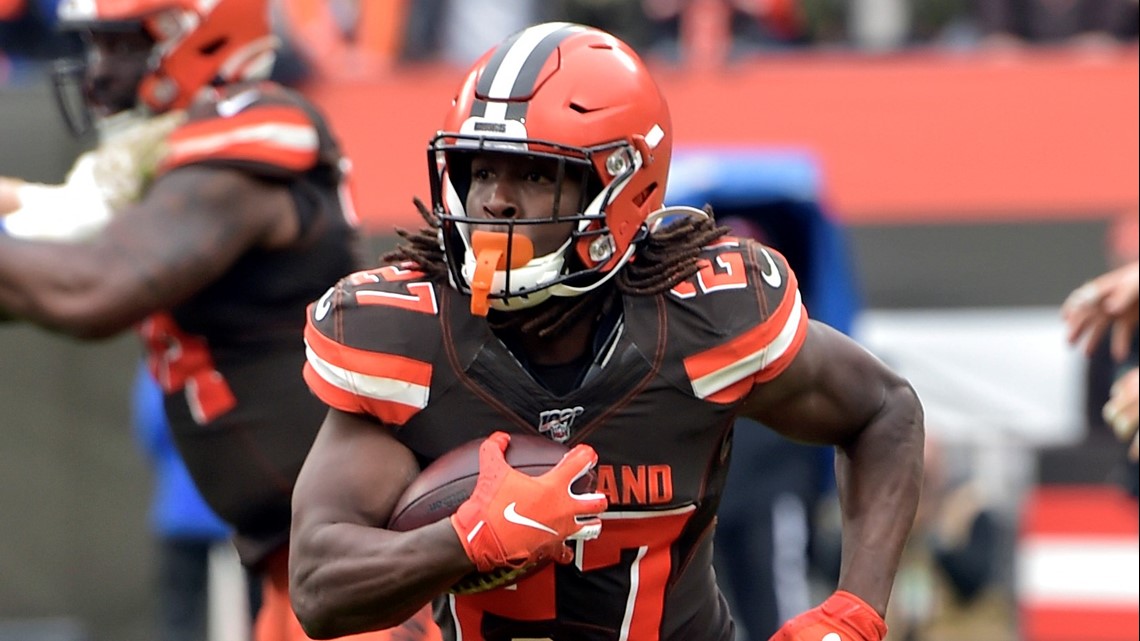 Hunt's latest incident comes after he missed half the 2019 season while serving a suspension for off-the-field issues.
Hunt was punished by the NFL for a physical altercation with a woman at The 9 Hotel in Downtown Cleveland, as well as two other situations that came to light after video of the first incident was released in November of 2018.
A native of Willoughby and graduate of South High School, Hunt was released from his rookie contract with the Kansas City Chiefs on November 30, 2018 when video surfaced of him pushing, and later, kicking a woman.
In the same video, Hunt was shown being physically restrained by other members of the group that had congregated in the hallway.
"We have and will continue to work closely with Kareem, but he knows our expectations are higher than what he showed a week or two ago," Haslam said. "If Kareem can follow the expectations that we have laid out for him, (he will be back)."
Coach Kevin Stefanski added, "Every situation is different, but certainly, with every player, we're going to have standards of how we behave when we're not in this building and when we are in this building. I think Kareem understands that, and we're going to move forward with him understanding where I stand on all those matters."
According to Berry, the Browns have "communicated our expectations with" Hunt in meetings with himself and Stefanski in recent days and there is an understanding between organization and player what is expected from a member of the Browns.
"We want guys who are going to be smart, tough and accountable, on and off the field," Berry said. "Kareem understands that and we're looking forward to him meshing with our culture moving forward."
Stefanski added, "I believe in second chances, but we'll be very smart in the people we identify out there that we want to bring into this building.
"I think Andrew mentioned smart, tough, accountable. There are different case studies, obviously, but we'll be diligent about keeping it to a group that we're proud they're in this building and they represent the Cleveland Browns."