Earlier this year, the NFL revised its rules regarding helmet visors.
Apparently Odell Beckham Jr. didn't get the memo.
After making a remarkable 33-yard 1-handed catch on the opening drive of the Cleveland Browns' Monday Night Football matchup vs. the New York Jets, the 3-time Pro Bowl wideout was forced to leave the game for the remainder of the series. ESPN's Lisa Salters soon reported on the television broadcast that Beckham's absence came as the result of him being forced to change his helmet visor as its tint didn't meet the NFL's standards.
As he did in the Browns' season opener vs. the Tennessee Titans last week, Beckham entered Monday night's matchup vs. the Jets wearing a rainbow colored helmet visor. Per league rules, however, players are only allowed to wear dark helmet shields if they qualify for a medical exemption. Otherwise, their visor must either be clear or lightly tinted with a pinkish hue.
After missing the remainder of Cleveland's opening drive -- which ultimately resulted in an Austin Seiber field goal -- Beckham returned to the game with a clear visor attached to his helmet.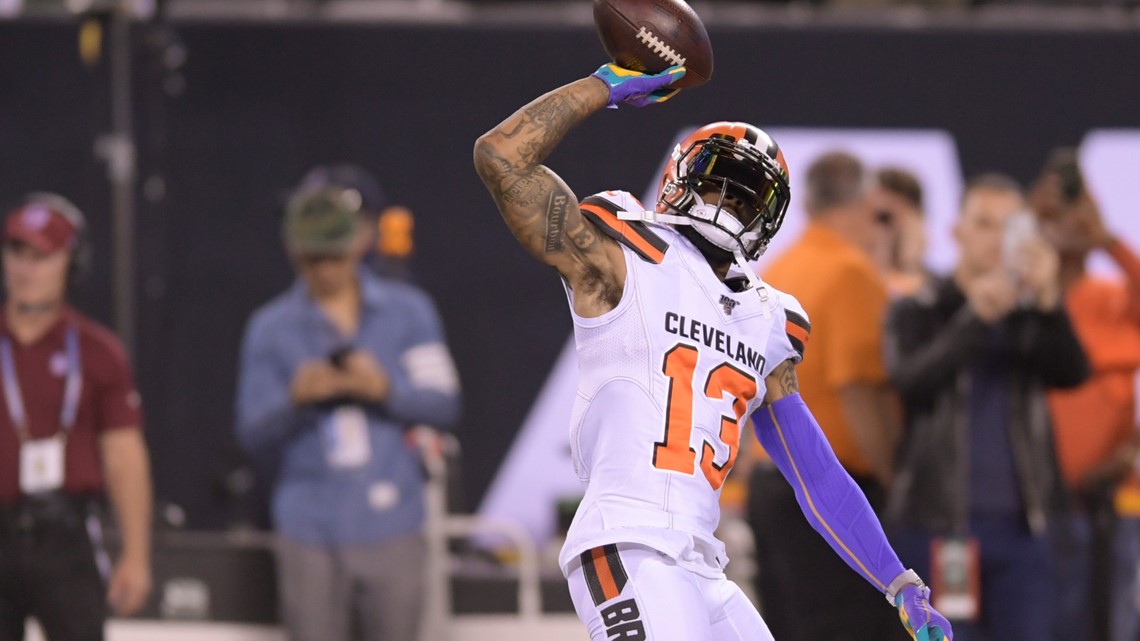 This isn't the first time this season one of Beckham's accessories has caused a stir.
Last week, the 2014 Rookie of the Year made waves when he wore a Richard Mille watch valued by some at more than $250,000. After being told by the NFL that he wasn't allowed to wear his designer watch during games, he opted to don a different model during pregame warmups on Monday -- one valued at more than $2 million -- although this week, he removed the wristwear in time for the start of the game.
For all the latest from the Browns' Monday Night Football matchup vs. the Jets, follow our live blog.