CLEVELAND — Odell Beckham Jr. is not above or afraid of returning punts, not if he thinks it can help the Cleveland Browns win.
The Browns were looking for a way to get Beckham Jr. more involved in Monday's 31-3 loss to the San Francisco 49ers at Levi's Stadium in Santa Clara, California, and they found that opportunity when he returned a punt late in the fourth quarter.
"I hate losing, period," Beckham Jr. said after Thursday's practice. "Any time we lose and I do not feel like I did anything to help win the game, I am going to be frustrated. That is just the bottom line. I'm a winner in my heart, and I hate losing."
Despite a 25-point deficit, the Browns thought Beckham Jr. could provide a spark with a strong return, and special teams coordinator Mike Priefer was in full support of the idea, even though it resulted in a fumble and led to a San Francisco field goal.
"I loved it," Priefer said. "He does not care what the score is. He is a competitive young man. I have had discussions with him before. I had a discussion with him (Wednesday). He was trying to make a play. I love that about him.
"I just told him, 'When you try to make a play, you still have to secure the ball,' and he totally understood that. He is a competitive guy. Just like Jarvis (Landry), just like Antonio (Callaway), just like our other returners and just like 99.9 percent of our guys, maybe say 100 percent of our guys are competitive people by nature. We are going to try to go out there and make a play."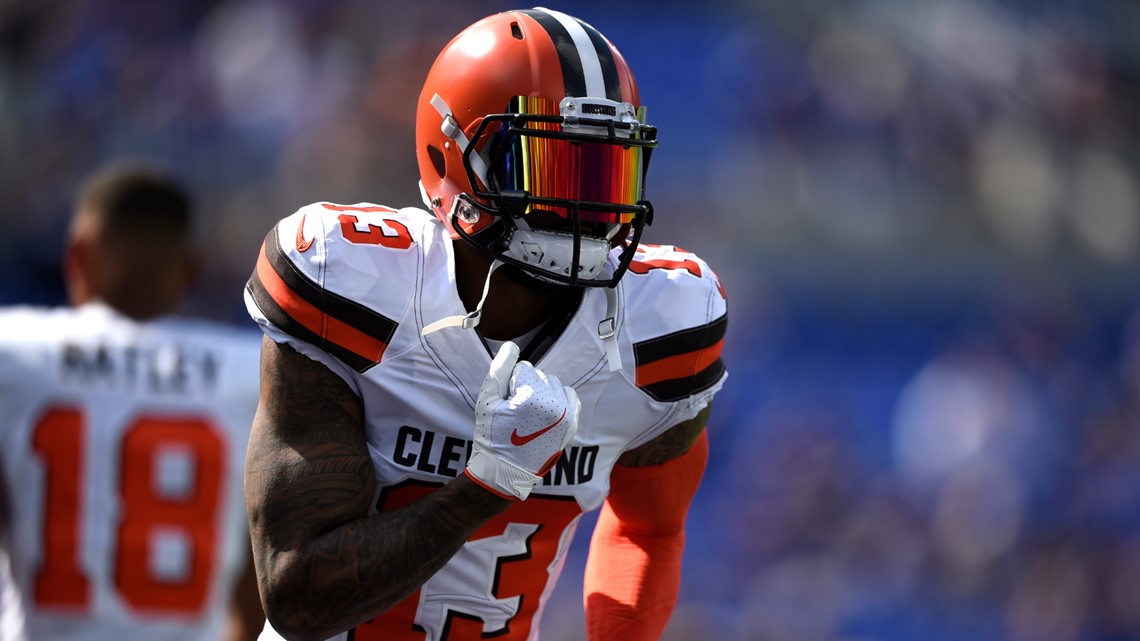 Although Beckham Jr. lost the fumble against the 49ers, Priefer would not hesitate to use him again on returns if he is confident it will help the Browns win games.
"I think you have to go out there and say, 'Can he help us win the game in this spot?" Priefer said. "Then, you put them out there. If it is a spot where he is gassed or he is performing as well as he normally does on offense, then you may not be able to use him because it is a situation where he is not physically ready because he is gassed or he is tired.
"We have to build a foundation. You do not just build a foundation by just going out there and quitting with seven and a half minutes to go in the game. That is not who I am. That is not who our guys are. We are going to go out there and try to make a play every, single opportunity that we have. I do not care how much time is left on the clock and if we are down or if we are up to be quite honest."
Whether it is the first quarter or late in the second half, Beckham Jr. is focused on doing what he can to help the Browns stack wins and contend for an AFC North Division championship.
"We are at that fork in the road," Beckham Jr. said. "It is funny we are all having these conversations where as I feel like in the past, this team might have been 1-4, 0-5, and now, we are all upset because we are 2-3. That is a good mindset that we have that we are upset that we are 2-3 and we know that we are capable of doing more. It is just about doing more."