CLEVELAND — How can the Cleveland Browns get the ball to wide receiver Odell Beckham Jr. more often than they have in the first five weeks of the 2019 season?
That question was asked of Browns coach Freddie Kitchens and quarterback Baker Mayfield multiple times during their respective press conferences Wednesday, and they are looking for ways to answer them on game day, starting with Sunday's matchup against the Seattle Seahawks at FirstEnergy Stadium in Cleveland.
"Odell's a very dynamic player, and anytime you can get the ball into a dynamic player's hands, any way you can, you do it because they have the ability to make plays that sometimes, other guys can't make," Kitchens said.
"Everything's on the table week to week. We're always trying to do the best that we think will put us in good position to win the football game."
Beckham Jr. leads the Browns with 23 receptions, which he has converted into 335 yards and one touchdown, an 89-yard score in a 23-3 win over the New York Jets in Week 2. Additionally, Beckham Jr. has rushed for 15 yards on two carries and completed one of his two passes for a 20-yard gain.
Beckham Jr. has averaged more than five touches per game since joining the Browns in the offseason, but managed just two catches in each of the last two weeks.
"It is frustrating when teams take him out of the game, but it is also an opportunity for other guys to make plays," Mayfield said. "We have to do our job of getting him the ball as many times as we can. He is a game-changer. That is why he is here. He is one of the best in the league."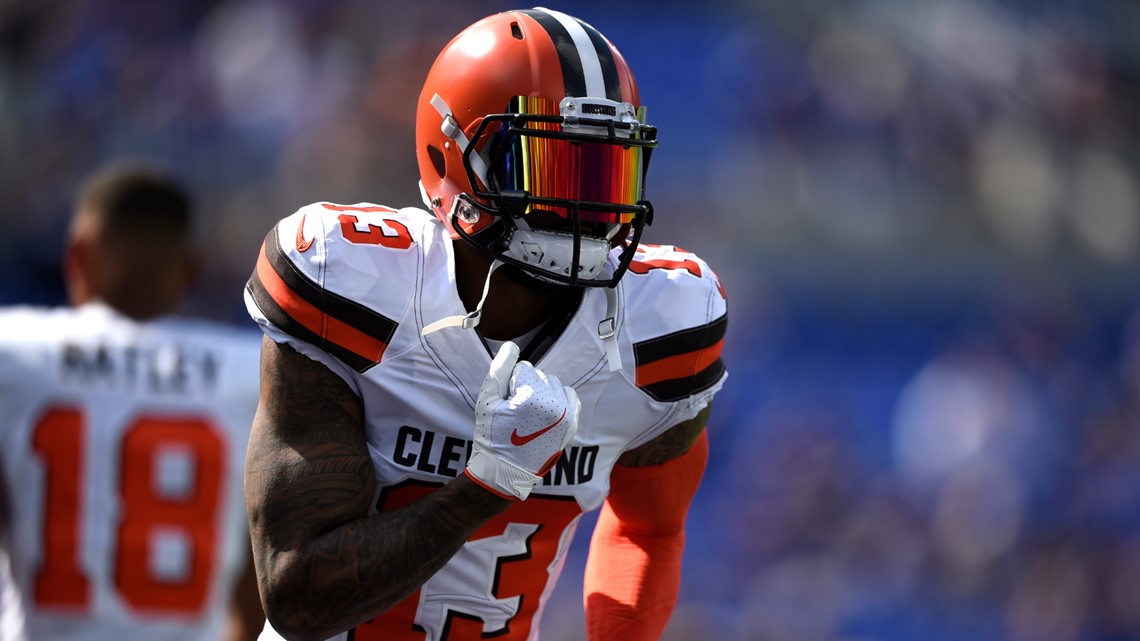 In addition to his role on offense, Beckham Jr. started contributing on special teams in Monday's 31-3 loss to the San Francisco 49ers at Levi's Stadium in Santa Clara, California.
Despite the Browns trailing by four scores late in the game, Kitchens had Beckham Jr. return a punt, which he fumbled after taking a six-yard loss while trying to find a cut-back lane to break free down the field.
"I always want our guys to finish the game from a competitive nature, and Odell definitely finished the game from a competitive nature," Kitchens said.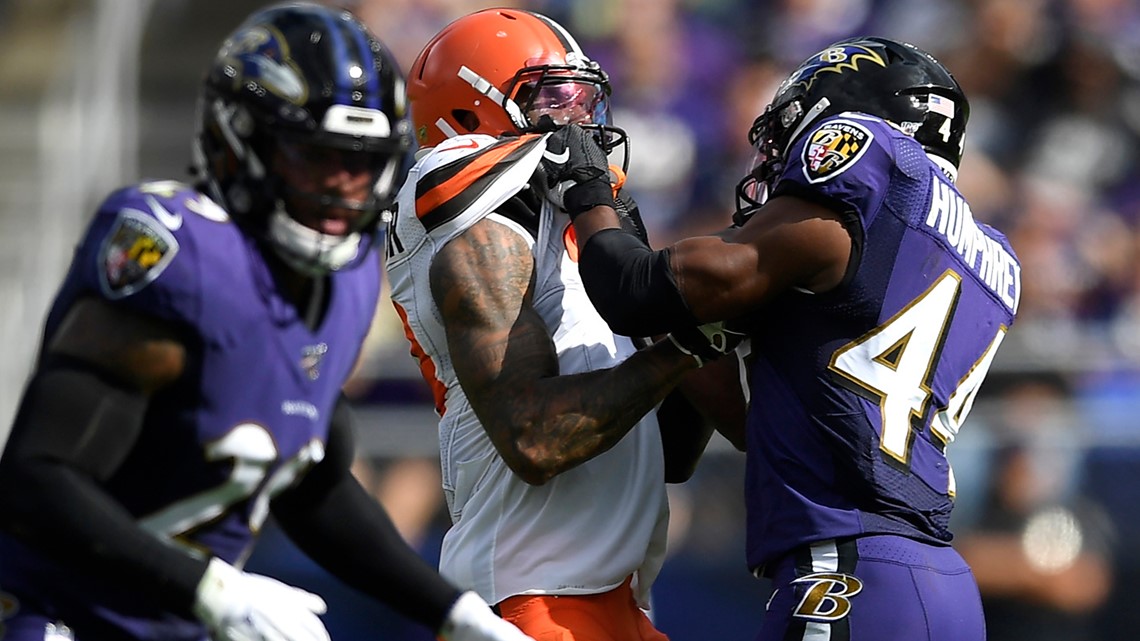 Although Kitchens and Mayfield fielded plenty of questions about Beckham Jr.'s usage through the first five games, inquiries have not directly come from the wide receiver himself, which, in their opinion, means the players are focused on the right things.
"He is frustrated when he is not getting the ball and we are losing," Mayfield said. "Why not be? He feels like he could help us win if we get the ball in his hands. When we are winning, that is the thing about it is he is a team guy. He is helping us win in any way he can, and he understands how teams are going to play him.
"It is frustrating when he is not getting the ball and we are losing. You can't blame him. He is one of the best receivers in the league, and when he is not getting the ball, he always has it in the back of his mind of 'What if I did get the ball and changed this game?'"