CLEVELAND — Cleveland Browns wide receiver Odell Beckham Jr. was limited during team drills throughout much of training camp and held out of all four of the team's preseason games, but when he was on the field, there was a noticeable difference, and not just with the offense.
Browns defensive coordinator Steve Wilks feels Beckham Jr.'s presence on the field in the week leading up to the preseason finale and the first on-field sessions ahead of the regular-season opener will improve the play of his cornerbacks and safeties for Sunday's game against the Tennessee Titans at FirstEnergy Stadium in Cleveland.
"It makes us better competition-wise, knowing that this guy practices hard," Wilks said in his weekly press conference Thursday. "I do not know how much you guys are out there, but he is going full speed every day, so our guys are getting a great look in what it is going to look like with game speed come Sunday."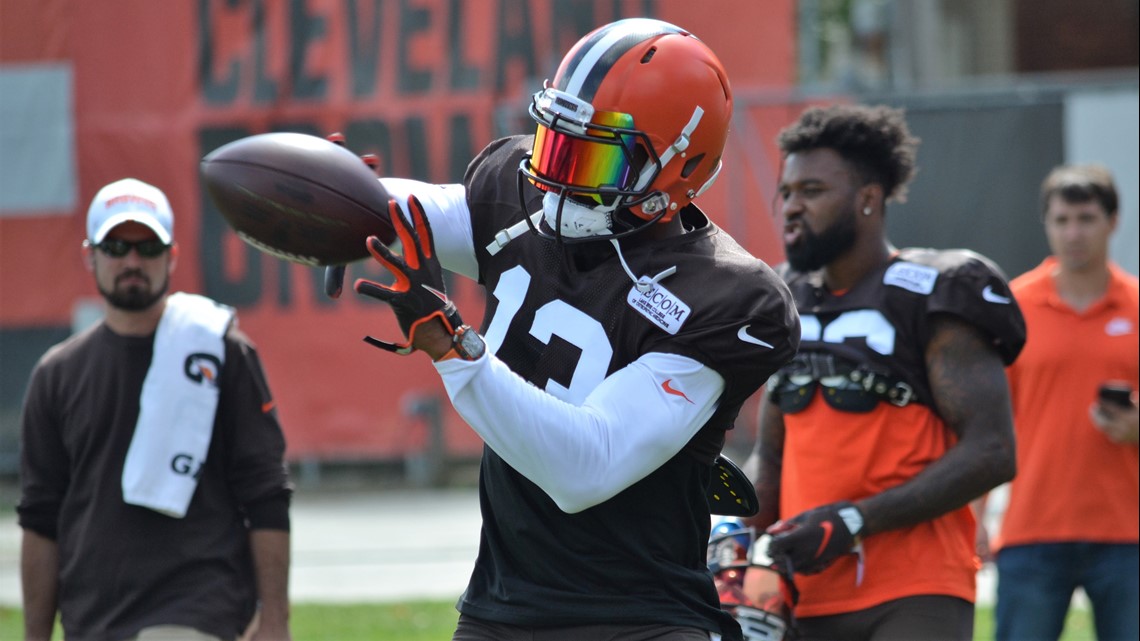 Over 59 regular-season games, including 56 starts, in five years with the New York Giants, Beckham Jr. turned 622 targets into 390 receptions for 5,476 yards and 44 touchdowns. Beckham Jr. averaged 92.8 yards per game, including a league-best 108.8 during the 2014 season.
A first-round pick in the 2014 NFL Draft turned multi-time Pro Bowler, Beckham Jr. has put four 1,000-yard and three double-digit touchdown seasons on his resume.
Last season, Beckham Jr. recorded a 77-catch, 1,052-yard, six-touchdown effort for the Giants.
"I think he is one of the top in the league, if not the top," Wilks said of where Beckham Jr. ranks talent-wise in the NFL.
"When you look at his ability to catch the ball out in space and make guys miss, that is a threat to any defense. I think you are always looking for that mismatch right there against Odell. Particularly if you put him in the slot, who is going to cover him? I am just glad we do not have to go up against him in a game."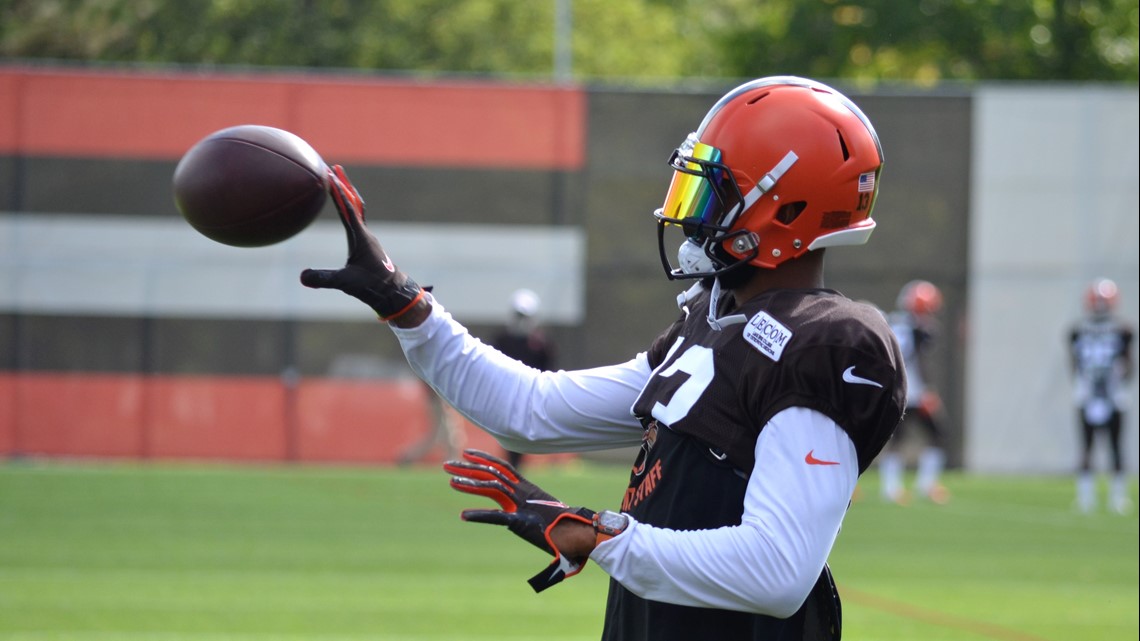 The Browns are going to need that kind of preparation each week, starting with the Titans, led by wide receiver Corey Davis and quarterback Marcus Mariota.
Last season, Davis was on the receiving end of 65 passes for 891 yards and four touchdowns, all of which led the Titans. Mariota completed 228 of his 331 attempts (68.9 percent) for 2,528 yards and 11 touchdowns against eight interceptions, good enough for a 92.3 quarterback rating.
"He does a good job of managing the game," Wilks said of Mariota. "He is not going to try to force things in there. He is going to check it down, but he will take his shots down the field. It comes off the play-action."