CLEVELAND — Suffice to say, Odell Beckham Jr.'s first season with the Cleveland Browns hasn't gone as expected. And it hasn't taken much more than that for some to contemplate his future with the team.
On Thursday, Beckham didn't do much to quiet such speculation, as the 3-time Pro Bowl receiver offered a vague outlook when asked about his future with the Browns.
"No one knows what the future holds tomorrow. I couldn't tell you what's going to happen," Beckham told reporters on Thursday. "I couldn't sit here and tell you whether I'm going to be here, want to be here, don't want to be here.
"This is exactly where I'm at now and I wouldn't rather be anywhere else. God has a plan. In the offseason, everything will figure itself out."
Although a three-game winning streak in November temporarily put such talk on hold, the Browns' 20-13 loss to the Pittsburgh Steelers on Sunday all but ended Cleveland's chances of advancing to the postseason. And while there haven't been any concrete reports or comments about Beckham's future since, his struggles with the Browns to this point in the season have only made such speculation natural.
"I just care about winning and hopefully getting a shot to go to the playoffs," Beckham said on Thursday. "That's the goal. So all the stats and all that, that's been out the window for me. I'm just trying to finish the season strong with the most wins we could possibly have."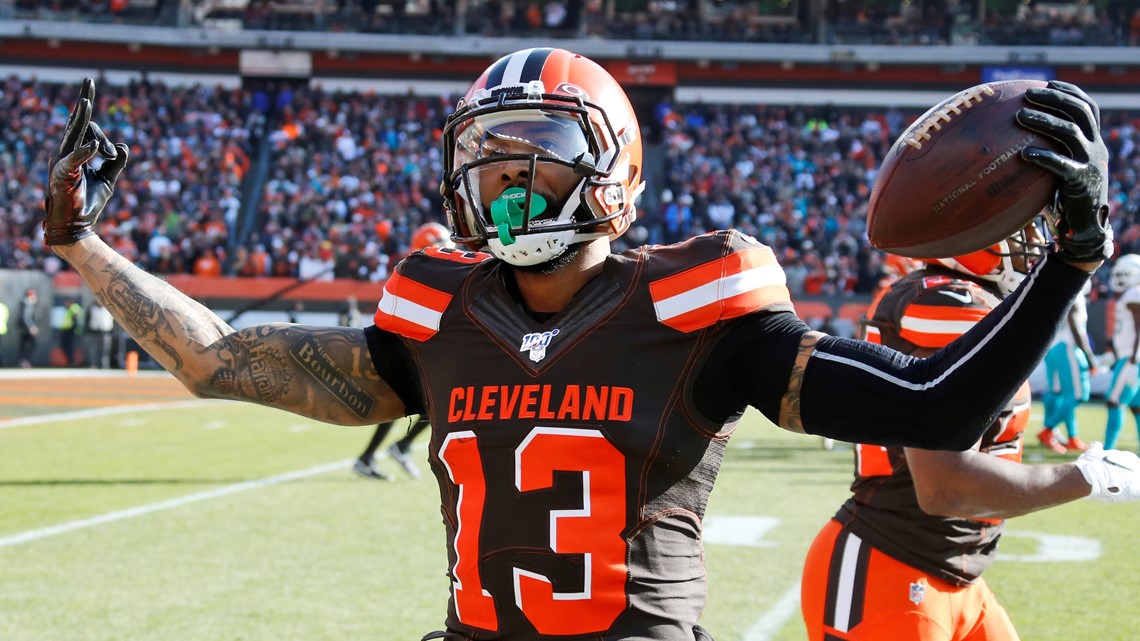 Through 12 games, the 2014 NFL Offensive Rookie of the Year has caught 57 passes for 805 yards and 2 touchdowns. That puts Beckham on pace for one of the least productive seasons of his NFL career, which was hardly the expectation when Cleveland acquired him from the New York Giants last offseason.
Although Beckham noted he's still on pace for 1,000 receiving yards, he also acknowledged that this has been a down year for him.
"2020's going to be my year," Beckham said.
Whether or not that year will occur in Cleveland, remains to be seen.