But while Robinson's report stated that Beckham's comments came during a game in October, another reporter is now saying that it also happened later in the season -- and against a team that happens to be one of the Browns' biggest rivals.
"I spoke to a Steelers player who Odell did say that to before the game," Kinkhabwala said. "This is out there."
She later added: "It did happen with the Steelers. And multiple Steelers players were talking about how that happened or what had sort of devolved or happened [in Cleveland]."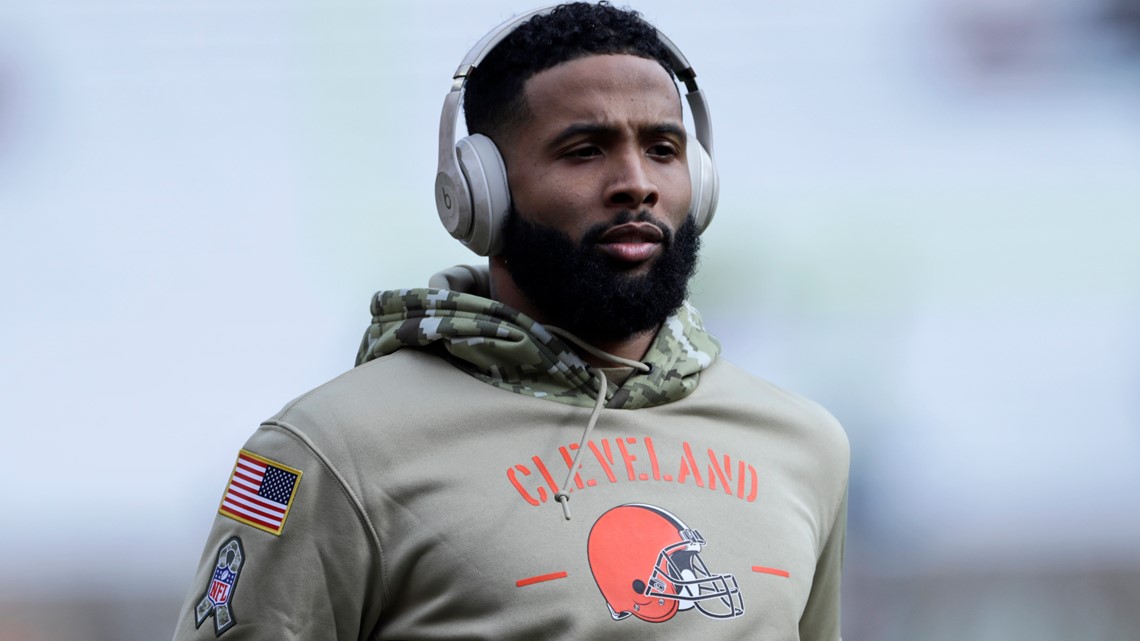 Asked about Glazer's initial report following the Browns' 27-19 win over the Cincinnati Bengals on Dec. 8, Beckham declined to comment.
"I'm not going to talk about any offseason stuff that's going on right now," he said. "The focus is on winning, 1-0. And that's what we did today. Any other questions about it, I'm not answering."
Kinkhabwala's comments are just the latest twist in what's been a rocky first season in Cleveland for Beckham since being acquired from the New York Giants in a trade last offseason. Dealing with a sports hernia that has hampered his ability and availability in practice, the 3-time Pro Bowl selection is on pace for the least productive season of his six-year NFL career, having tallied 67 receptions for 910 yards and 2 touchdowns through the Browns' first 14 games.
Additionally, the recent reports and speculation regarding his future have caused distractions for his team. And according to NFL.com's Mike Silver, he's not the only Browns player to share sentiments that he wants out of Cleveland in recent weeks.