CLEVELAND — Does wide receiver Odell Beckham Jr. want to remain with the Cleveland Browns after the 2019 season has been such a struggle to integrate the Pro Bowl pass catcher into the offense and have it result in extended trips down the field finishing in the end zone?
While Beckham Jr. was vague on what the future holds for him in Cleveland, he was honest in his commitment to helping this year's Browns finish out the 2019 season strong and potentially challenge for wildcard spot in the postseason.
"I just want to do any and everything possible to help this team in any kind of way," Beckham Jr. said after Thursday's practice.
"When I do get the ball, I am going to try and make the most of it. If I do not get it, I am just going to keep running the routes as hard as possible. I do not think it is anything intentional. I think teams have played a certain way and they have done some things to keep me from getting the ball. It is on everybody."
In 12 games this season, his first with the Browns, Beckham Jr. has converted his 57 receptions into 805 yards, a 14.1 yards-per-catch average, with a long play of 89 yards and two touchdowns. Also, Beckham Jr. has rushed for 10 yards on three carries.
Beckham Jr. is second only to his close friend and former Louisiana State University teammate, Jarvis Landry, on the Browns in receptions, receiving yards and touchdowns. Beckham Jr. is tied for the best yards-per-reception average among wide receivers and has the team's longest scrimmage play of the season, regardless of position.
"Odell has not been a problem at all," Browns coach Freddie Kitchens said. "Really, if it was not Odell, we would not be even asking these questions about that kind of outlier-type stuff. Odell has been fine. He has been good. Helps everybody, helps the young guys. Baker and Odell have a good dialogue. Everything is good."
Quarterback Baker Mayfield added, "He wants to be the solution to helping us win, and he really just wants to win when it comes to it."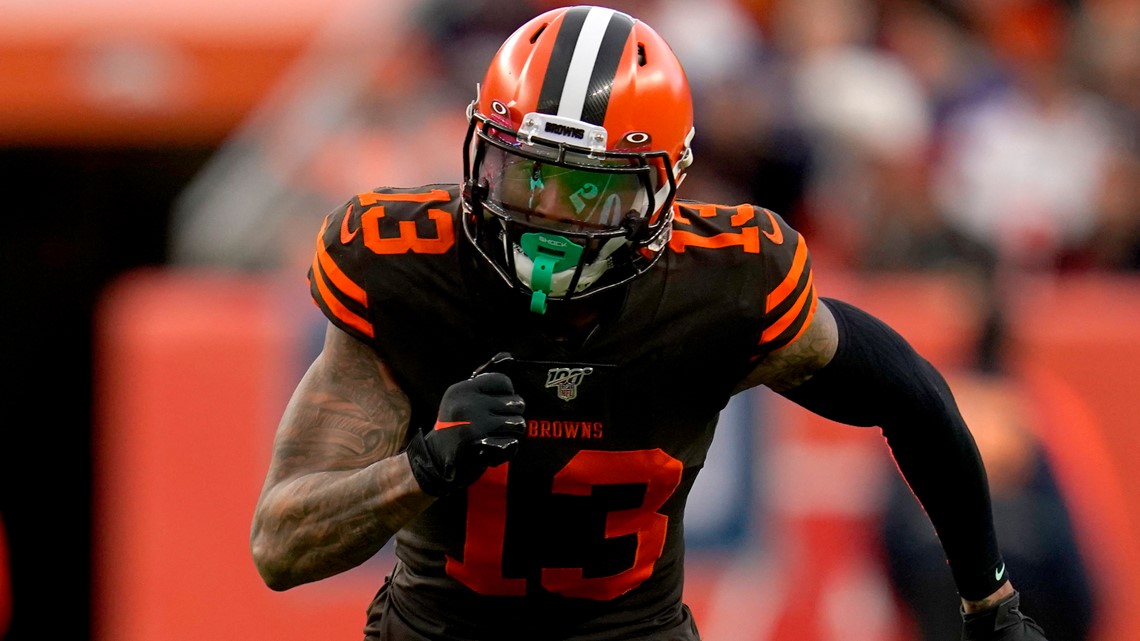 Although versatile enough to score from any position on the field, most of Beckham Jr.'s receptions have come in long yardage situations, as 38 of his 57 catches have needed 10 or more yards to secure a first down. Thirty-one of his receptions have come between the Browns' 21-yard line and midfield.
When the Browns have gotten into the red zone, Beckham Jr. has been targeted with only seven passes and turned one of those into just catch and a pair of pass interference penalties, while his two touchdowns have come from 89 and 35 yards out.
As the regular season winds down and with the Browns in need of victories to remain in the conversation for a wildcard spot in the postseason, Beckham Jr. knows those playoff hopes start with taking care of business Sunday against the Cincinnati Bengals.
"Have to win this week," Beckham Jr. said. "Let the rest take care of itself. We can't do anything but take care of what we can take care of, which is to control this game and beat Cincinnati. They are coming off a win. Like I always say, it is any given Sunday. These are the best 32 teams in the world and some of the best players in the world, so never take any opponent lightly."