Cleveland Browns rookie quarterback Baker Mayfield is a proud alumnus of the University of Oklahoma, and the Sooners want to do their part to return the favor.
After Mayfield was announced as one of five finalists for the NFL's Rookie of the Year Award Thursday, the Sooners football team took to Twitter to implore their fans to show their support and vote for the 2017 Heisman Trophy winner.
The Sooners tweeted out a graphic of Mayfield throwing a pass in a Browns uniform along the link to vote at NFL.com.
Mayfield and one of his Browns teammates, running back Nick Chubb, were selected as finalists for one of the most prestigious honors for first-year players, as they were named finalists for the NFL's Rookie of the Year Award Thursday.
Mayfield and Chubb are up against New York Giants running back Saquon Barkley, the No. 2 pick in the 2018 NFL Draft behind Mayfield, Indianapolis Colts linebacker Darius Leonard (second round selection) and Denver Broncos undrafted free agent Phillip Lindsay.
The winner of this year's Rookie of the Year Award will be announced the night before Super Bowl LIII at the NFL Honors Ceremony in Atlanta, Georgia on Saturday, February 2.

No rookie in the near 100-year history of the NFL has thrown more touchdowns passes than Mayfield.
Mayfield broke the NFL record with his 27th touchdown throw of the season with 3:24 to play in regulation of last Sunday's 26-24 loss to the Baltimore Ravens in an AFC North Division clash at M&T Bank Stadium in Baltimore.
He's just scratched the surface," Browns interim coach Gregg Williams said after the 2018 season finale at the Baltimore Ravens last Sunday. "If you think he's satisfied with that, there's no way, no how, okay? He wants to keep on playing. That's who he is."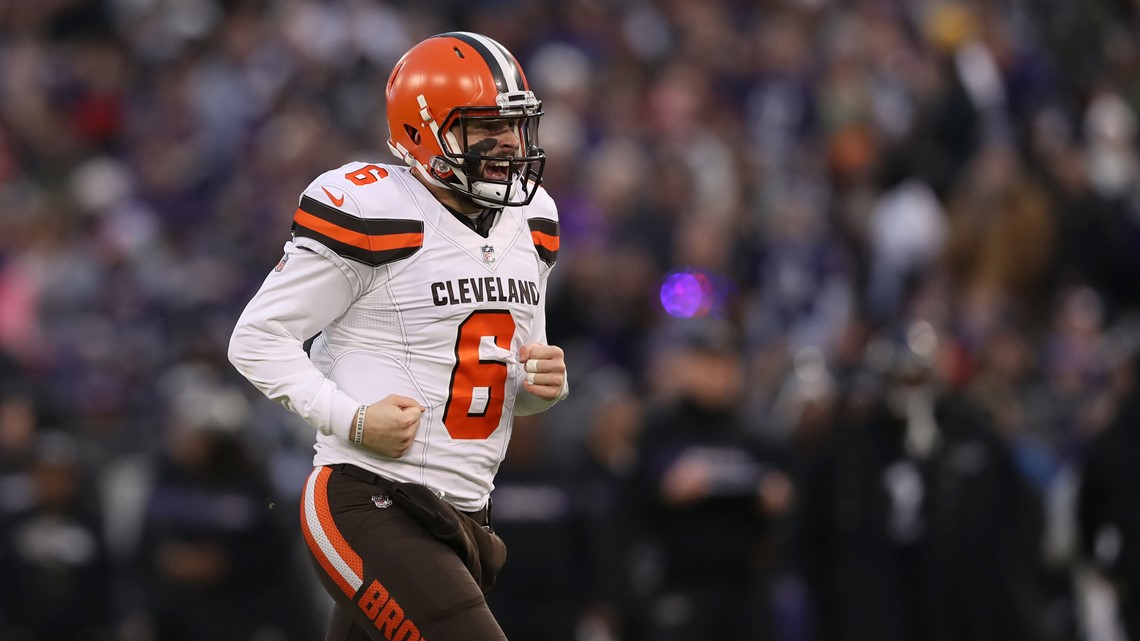 After taking over the first-team offense in the second quarter of a Week 3 win over the New York Jets, Mayfield completed 310 of his 486 attempts (63.8 percent) for 3,725 yards and 27 touchdowns against 14 interceptions.
Although Mayfield does not get official credit for the victory over the Jets because he came on in relief of an injured Tyrod Taylor, the first-year quarterback guided the Browns to seven wins and the greatest single-year turnaround in franchise history.
Individually, Mayfield set franchise records for the most passing touchdowns and yards by a rookie, and his 3,725 yards rank as the sixth-best single-season in team history, regardless of years of service. Additionally, Mayfield had three of the top five passing yards games by a rookie, as well as the fourth-most accurate season of any Browns quarterback ever.
"Baker's a force," wide receiver Breshad Perriman said. "He's a beast. He goes out there with a killer mentality, and everybody just follows behind him. He makes great throws, does a good job leading this team."